1-Color Heat Press 10 ft Canopy Tents (Your Choice of Frame)
Canopy tents are an excellent way to provide shade for outdoor events. These canopies are a standard 10′ x 10′ size and tent tops are available in 6 colors.Telescopic legs snap into place offering five different heights ranging from 10.5′ to 11.25′ tall.
This Package Includes:
Aluminum Frame
Black Nylon Travel Bag
Stock Canopy Top (with imprint)
Stakes & Rope
Wind Speed Rating:
20-28 mph
Canopy Material:
Fabric: 100% Polyester, 8.08oz, Tight Knit Weave, Water Resistant
Heat Press:
Die-cut Vinyl (vector art only)
Print Location:
You can choose up to 8 locations to print logos
Imprint Area
Peak Imprint: 52″ x 28″
Valance Imprint: 78″ x 10
Logo:
Logo's that have more than 2 colors or are too complex will not work for the Heat Press system.
Options/Customization:
Cases/bags – Our 10ft Canopy comes standard with a black nylon bag which has a strap for carrying over the shoulder. Upgrade to our Canopy bag with wheels that allows easier transport where longer transport is required by foot, or upgrade to our Hard Case with wheels that gives a greater amount of protection with a solid, molded plastic construction.
Sandbag Cover – This black nylon sand bag cover is used to protect your sand bag as well as to easily attach your sand bag to one leg of the Canopy frame for added weight against wind. Included is the cover and hook. Do not fill this cover with sand. To use, slip hook through the grommet located on the handle of the cover and then close hook around leg of canopy. With the cover already on the ground, open velcro opening and place sand bag inside the cover. Close velcro opening, and you're done.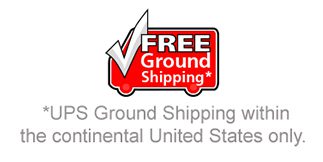 Don't see what you need here for your product? Need different paper stock options or sizes not shown? Don't worry. That means you need a custom job! Just fill out this form and we'll get you sorted out right away.