Table Throw Stock 6 Ft. Yellow 4 Sided (No Print)
Product Overview:
Table Throws are a great addition to your trade show booth and are sized to fit standard 6ft and 8 ft tables. Available in full graphic prints. There are two different styles available to suit your needs. The Open Back version has a full-length front and side material with a shorter edge on the backside. The Full Back version has a full length material on the front, back and both sides of the table.
Table Throw Material:
Polyester Heat-Press Fabric
Graphic Material (if includes print):
Heat-Press Vinyl
Weights and Dimensions:
Weight: 5 lbs / Dimensions: 20" x 6" x 6"
Available Logo Format (if includes print):
Vector logo only
Logo (if includes print):
Max Imprint Size: 52" x28".Logos that have more than 2 colors or are too complex will not work for the Heat Press system.
| | |
| --- | --- |
| Template | |
| Specsheet | |
| Instructions | |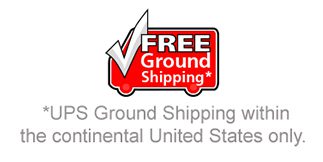 Don't see what you need here for your product? Need different paper stock options or sizes not shown? Don't worry. That means you need a custom job! Just fill out this form and we'll get you sorted out right away.