Color Copies Packets – Powerful Tool to Attract Potential Clients.
Color copies are always better than black and white copies when it comes to business presentations or projects. Color copies make your presentation look more attractive and impressive, which can show your commitment and professionalism in the work.
In addition, color copies can help you capture more attention from your audience and make your message more memorable. If you want to make a lasting impression, go with color copies!
Color copies are great for businesses and individuals who want to add some visual interest to their documents. Whether you're running a promotion at your small business or simply sharing some photos with friends and family, color copies can help you make a big impact. The key to getting great color print is to use a high-quality printer.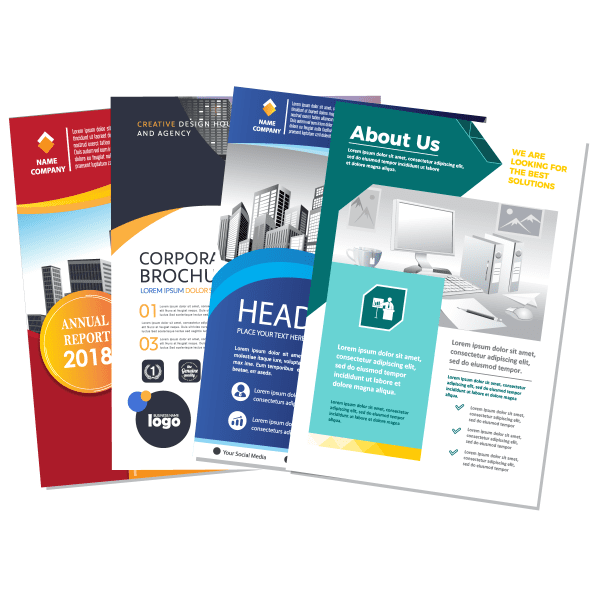 Color copies are an important part of marketing. With the advanced technologies used today, most companies are able to use full color flyers for their advertising needs. Compared with single or even two-color advertising, companies find that full Color copies are a powerful tool to attract potential clients.
While there are many printers on the market that claim to produce high-quality color copies, not all of them live up to the hype. To ensure that you get the best possible results, it's important to do your research before making a purchase. Once you've found a printer that you trust, simply follow the instructions provided by the manufacturer to get beautiful color copies that will make any document or image pop.
Color copies can be used in a variety of marketing materials, such as brochures, flyers, and posters.
They can also be used in other printed materials, such as business cards and letterhead. When used properly, color copies can help create a professional and polished look for a company that will help attract new customers and grow the business. Color copies are an easy and affordable way to make your business materials more attractive and professional. Color copies can help your business stand out from the competition, and they can make your materials more eye-catching and appealing to potential customers.
Color copies can also help you create a more cohesive brand identity for your business. If you're looking for a way to make your business materials more attractive and professional, color copies would be the right call.
Color copies are now available at CreationStationPrinting. We use the same high quality four color digital printing presses to print color copies that we use on our highest quality color booklet printing. To print color copies, we have different weights of paper such as 70# and 60# uncoated to give you the highest quality of printing on less expensive sheets of paper. Color copies can be ordered in any quantity, and we offer discounts for larger orders.
For more information or to place an order, please visit our website or Call us today at: 512-430-1223, our team will be available to support you!
Check out HERE some other products like this one!
Thanks for Reading!
Takeaway
At Creation Station Printing, we believe in providing our clients with everything they need under one roof. This means that we offer a wide range of services and products that cater to your specific needs and requirements.
We have a team of experts who are available to help you every step of the way. So if you're looking for quality printing services that will exceed your expectations this is the place to be.
Imagine, being able to go to your print provider, get every single item you might need from one place, and know that you are going to get the best price at all times.
Now that's loyalty. 
Check out Creation Station Printing today and ask them about their custom branded storefronts. This will start the conversation that could change the way your company does print forever.
Want to Learn More?
Check out more info about how we can build you your own custom branded business storefront and let us become your in house print shop today!