Greeting Cards – Express Yourself in a Variety of Ways
Greeting cards are a timeless way to express thoughtfulness. Whether you email, hand-deliver, or post them with a stamp, greeting cards are a personal way to capture your message and speak for you. Cards come in many different shapes, sizes, and colors. You can find a card for almost any occasion from our extensive gallery of selections. Greeting cards are not only printable, but you can also share them online via email, social media, or other websites.
Greeting cards give you the opportunity to express yourself in a variety of ways!
If you are looking for a fun and festive card for a holiday or a more serious and thoughtful card for a life event, you can find the perfect card to suit your needs. Greeting cards are an easy and convenient way to stay in touch with friends and family near and far. So next time you need to say "Happy Birthday," "Congratulations," "I'm Sorry," or just "Thinking of You," consider sending a greeting card. It is sure to put a smile on the face of whoever receives it.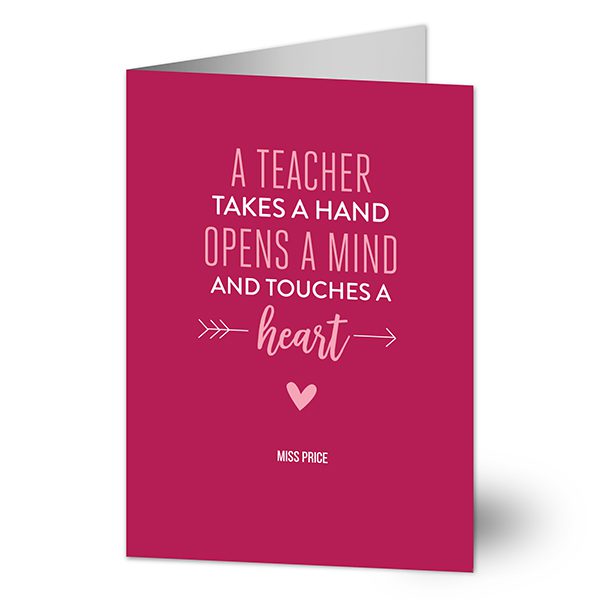 Greeting cards are small pieces of paper that can be handcrafted, printed, or handwritten with a message to express your thoughts and feelings to someone. Greeting cards have been used for this purpose for many years, and even though there are now many other ways to express ourselves, such as through a text message, email, ecard, or fax, greeting cards are still popular.
Greeting cards are a simple way to show someone you care!
Some people may think that it is a waste of money and time to purchase and send a greeting card when you could just send a text message instead, but greeting cards can often be more personal and thoughtful. They can also be kept as a physical reminder of your thoughts and feelings for the person receiving the card. Greeting cards may take more time to prepare than a text message, but they can often be more appreciated.
At CreationStationPrinting, our online card maker offers a wide range of card designs to wish a happy birthday, congratulate an anniversary, express your thanks, say you're sorry, or send caring thoughts for any holiday or occasion on the calendar from your computer, phone, or tablet. You'll find designs and styles for every taste, and it's easy to edit the text or write your own, add photos, and embellish with sticker images that match the mood of your card. Whether you're celebrating a special day or just want to let someone know you're thinking of them, a personalized card is always appreciated.
So next time you need to say "Congratulations," "Thank you," or just "I'm thinking of you," reach for a Greeting Card and let someone know you care.
If you're looking for other business cards that will make a lasting impression, Contact us or call us today at: 512-430-1223. We'd be happy to assist you.
HERE are some other Envelopes available to go with your cards, perfect for weddings, birthdays, promo events, and more Professional or personal like this one!
Thanks for Reading!
Takeaway
At Creation Station Printing, we believe in providing our clients with everything they need under one roof. This means that we offer a wide range of services and products that cater to your specific needs and requirements.
We have a team of experts who are available to help you every step of the way. So if you're looking for quality printing services that will exceed your expectations this is the place to be.
Imagine, being able to go to your print provider, get every single item you might need from one place, and know that you are going to get the best price at all times.
Now that's loyalty. 
Check out Creation Station Printing today and ask them about their custom branded storefronts. This will start the conversation that could change the way your company does print forever.
Want to Learn More?
Check out more info about how we can build you your own custom branded business storefront and let us become your in house print shop today!