Raised Foil Business Cards – Add Luxury Touch to Your Cards
Raised foil business cards are the perfect way to add a touch of luxury to your cards. Your raised foil business cards will provide a tactile experience combined with a catchy shine that will easily impress future clients and customers. Witness their glamour for yourself! Raised foil business cards are made with a special raised ink that is applied to the paper using a die-cut process. This process allows the ink to be slightly elevated above the surface of the paper, giving the card a three-dimensional appearance. The finished product is then covered with a layer of foil, which adds both durability and an eye-catching sheen. Raised foil business cards are sure to make a lasting impression.
Raised Foil Business Cards can really take your standard business card to another level.
Foil business card printing presents all of your information on a smooth, soft, and luxurious surface that shines in the light. The raising of certain elements of your design gives a high-quality premium feel to your business cards. Raised foil business cards will give your customers, investors, and partners incredible trust in your company and brand. Emphasize the luxurious nature of your products and service through your business cards. Make yourself stand out with Foil business cards.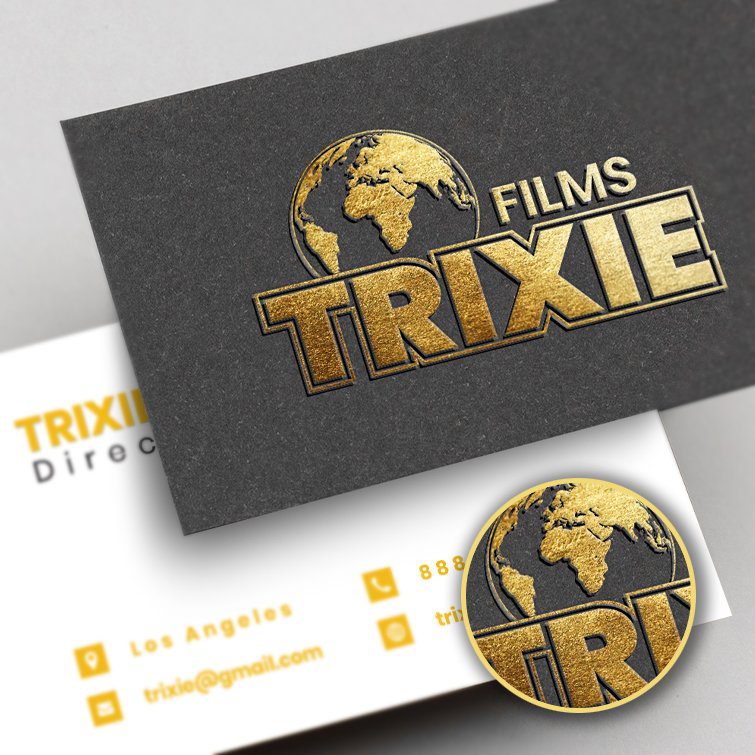 Business cards are useful tools for establishing and maintaining both client and customer relationships. Building strong business relationships is essential for any company's success. Therefore, make sure you are investing in high-quality business cards that accurately reflect your brand. Raised Foil Business Cards are an excellent way to show potential clients and customers that you mean business - quite literally!
Raised Foil Business Cards Features:
Soft touch suede lamination
Premium 16pt cardstock
3 raised foil colors to choose from
Full color printing
Raised foil business cards offer a wide variety of options to choose from in order to get the right look and feel for your brand.
You can choose between three different foil colors: gold, silver, and holographic. Gold and silver give your designs a truly elegant feel, while holographic foil allows you to show off your artistic and creative nature. Raised foil business cards can also be single-sided or double-sided, which gives you incredible flexibility to showcase your brands and designs. You can also choose to showcase your raised foil design on a single side or both sides of the business cards.
At CreationStationPrinting, we understand that first impressions matter. That's why we offer high quality raised foil business cards that will help your brand to stand out from the competition. Our wide range of options means that you can find the perfect design to showcase your company in a truly unique way. We take quality and customer service very seriously, and our right-first-time approach coupled with cutting edge technology and professional team mean that we're confident enough to offer a total satisfaction guarantee. If through any fault of ours, there's an issue with your printing, we'll always arrive at a solution to leave you 100% happy.
So why not give us a try today? Order your Raised Foil Business Cards today! You won't be disappointed.
If you're looking for other premium business cards that will make a lasting impression, Contact us or call us today at: 512-430-1223. We'd be happy to assist you.
HERE are some other Premium Business Cards like this one!
Thanks for Reading!
Takeaway
At Creation Station Printing, we believe in providing our clients with everything they need under one roof. This means that we offer a wide range of services and products that cater to your specific needs and requirements.
We have a team of experts who are available to help you every step of the way. So if you're looking for quality printing services that will exceed your expectations this is the place to be.
Imagine, being able to go to your print provider, get every single item you might need from one place, and know that you are going to get the best price at all times.
Now that's loyalty. 
Check out Creation Station Printing today and ask them about their custom branded storefronts. This will start the conversation that could change the way your company does print forever.
Want to Learn More?
Check out more info about how we can build you your own custom branded business storefront and let us become your in house print shop today!