10 Regular Envelopes (4 1/8 x 9 1/2) - Perfect To Represent Your Brand
Envelopes are commonly used in daily life, yet we do not often think about them as being important. Envelopes come in a wide range of shapes and sizes, and can be used for a variety of purposes, from sending a letter to a loved one to storing important documents. These 10 Regular Envelopes are an important part of any mailing, whether you're sending out bills, invoices, or other important documents. But not all envelopes are created equal.
#10 Regular Envelope is a workhorse for your direct mail marketing. It's the most common transactional and billing outer envelope, and it's perfect for mailing an 8½ x 11 piece of paper.
This Regular envelope is often called a "letter envelope" by big-box stores, so be sure to use it when you're targeting consumers through your direct mail campaigns! Thanks for reading.
If you want your mailing to look its best, choose our 10 Regular Envelopes.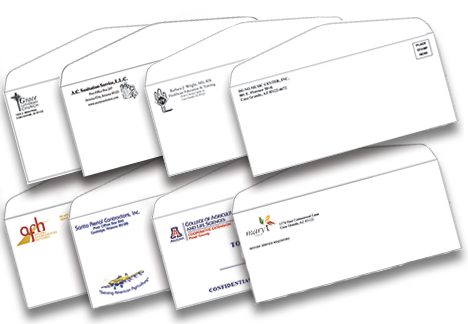 These 10 Regular Envelopes are perfect for representing your company or brand professionally. The sleek white linen design is perfect for impressing anyone who sees it, and the #10 size  (4 1/8 x 9 1/2) - 24lb is perfect for sending out documents, requests, or official pieces of mail.
So if you are looking for the perfect envelope to mail checks, invoices, and other important documents, then Look no further than our Linen #10 Envelopes! These envelopes are made from high-quality paper, and feature a luxurious linen texture that will give your mailing a professional look. They are also available printed with your company's logo or contact information, so recipients will know who sent them the envelope immediately.
These 10 Regular envelopes offer a number of advantages for businesses.
They are durable, versatile and customisable, making them ideal for transactional mailings.
They also offer plenty of room for creativity, meaning that businesses can make the most of their mailing list. By capitalising on this opportunity, businesses can ensure that their message is noticed by the recipient!
#10 Regular envelopes offer a great way to make sure that your message stands out from the rest!
These envelopes are the perfect way to make sure that your message is noticed and read by the recipient.
#10 Regular envelopes also offer businesses a great opportunity to show off their style and personality.
So if you're looking for a way to make sure your message is seen and read, These envelopes are the perfect solution. These envelopes should be your first choice for transactional mailings.
Welcome to Creation Station Printing, the home of the perfect 10 Regular Envelope! Our envelope sizes are customized based on our customers' requirements - ensuring a precise fit that allows for improved inserter speed. Our envelopes are open side, so they can be easily filled with your important documents. And because we understand that every customer is different, we offer a variety of customization options to make sure your #10 Regular Envelope is just right for you. So whether you need a few millimeters of difference or a different size altogether, we've got you covered.
These Linen #10 Envelopes are the perfect choice for mailing larger documents like catalogs, booklets, and manuals. They are roomy enough to accommodate these items without folds or creases, and their sleek linen texture gives them a professional look that will impress your recipients.
If you're looking for an extra large envelope to mail posters, blueprints, or other oversize documents, our Linen #10 Envelopes are the perfect choice.
Order your #10 Regular Envelopes today and make sure your next mailing looks its best!
For more information on Envelope Printing be sure to check out our Website HERE
Thanks for choosing CreationStationPrinting!
Takeaway
At Creation Station Printing, we believe in providing our clients with everything they need under one roof. This means that we offer a wide range of services and products that cater to your specific needs and requirements.
We have a team of experts who are available to help you every step of the way. So if you're looking for quality printing services that will exceed your expectations this is the place to be.
Imagine, being able to go to your print provider, get every single item you might need from one place, and know that you are going to get the best price at all times.
Now that's loyalty. 
Check out Creation Station Printing today and ask them about their custom branded storefronts. This will start the conversation that could change the way your company does print forever.
Want to Learn More?
Check out more info about how we can build you your own custom branded business storefront and let us become your in house print shop today!