7 Essential Tips You Must Follow When Designing a Business Card
You better have a card up your sleeve! 27 million business cards are printed every day. They are simple and straightforward tools to give people your contact information and remind them about you. Yet the sheer number of business cards means it's hard for your cards to stand out. When you're thinking about designing a business card, you need to think about many things.
What should your business cards say about you? What is business card design like? What should you include on a business card, including visuals?
Answer these questions and you can produce the perfect business cards in no time. Here are seven essential tips for business card design.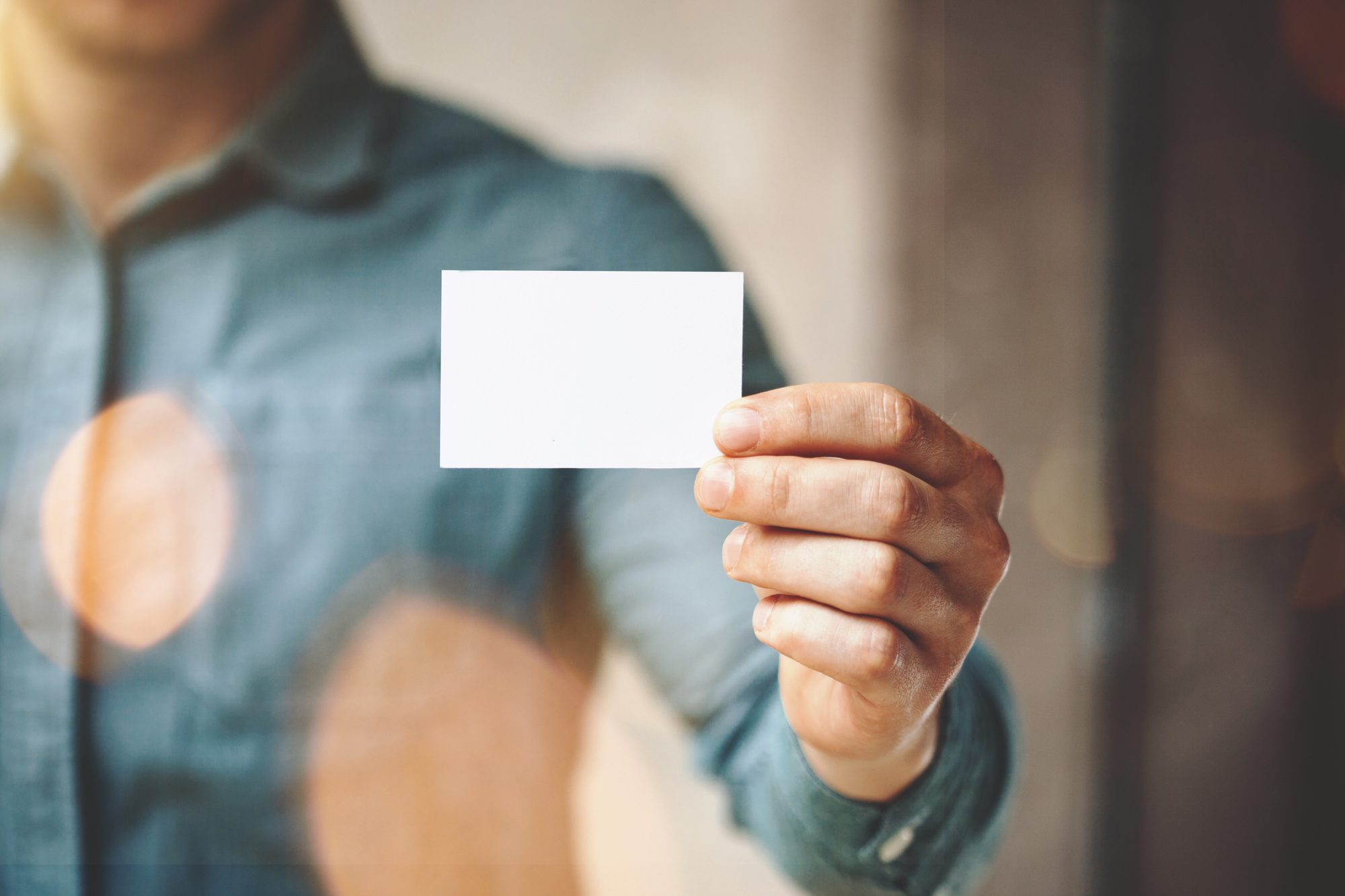 Start Designing a Business Card
Designing a business card is a multi-step process. Your card must match your brand, and it should contain your logo design. Think about how the shape and colors of your card can reflect what you represent as a business professional.
Include text so the viewer knows who you are and how to reach you. Create interesting visuals by selecting a good font and changing the colors of your text. You can also try embossing and letterpressing.
Don't make your business cards by yourself. Creation Station Printing helps Austin businesses make premium business cards. Browse our store today.
1. Think About Your Brand
Your business card is a tool to build your brand and encourage customers to work with you. It should reflect who you are and what services you and your company offer. A flashy card may grab people's attention, but it can make you seem unprofessional if your company has a conservative brand.
Think about how your customers perceive you and create a business card that will reflect their perceptions. You can look at your company's previous marketing efforts and include features on your card that relate to them. In addition to your company logo, you can put a slogan or images of your products on your card.
2. Add Your Logo
If you don't have a company logo, you should develop one. A logo can help customers recognize your company through simple and effective visuals.
You can use color psychology to affect someone's mood, encouraging them to reach out to your company. Keep in mind that colors can have different cultural connotations, so limit the colors on your card to two or three choices.
If you already have a logo, you should always put it on your business cards. It can go front and center, allowing customers to see it easily. You can also place the logo toward the top to save room in the middle.
You can place the colors of your logo on your card as well. This allows people familiar with your logo to recognize your cards, and it can free up more space for text.
3. Adjust the Shape
When people think of business cards, they think of rectangles. A rectangle is a simple shape that gives you enough space to include necessary information.
But if you want your card to stand out, you should change the shape of your business card design. You can round the corners of your card, making it easier for people to slip it into their pocket or wallet. You can make triangular or circular cards, which can be similar to the shapes of your products.
You can even make up your own shape. Your card can be rectangular with a semicircle on one side, and you can place a photograph of yourself inside the semicircle.
4. Include Essential Text
You can include any text you regard as essential on your card. Most people include their name, their rank within their company, and their contact information. Your company's physical location and postal address should also be listed.
If your company is new and people may not be familiar with it, you can include text about it. To avoid clutter, you can place your personal details on one side and then discuss your company on the other side.
5. Organize Your Text
How you organize your text is just as important as the text itself. Your name should be visible in bold font toward the center and top of your card. Your company position can go directly below your name in large letters, though these letters should be smaller than your name.
Your contact information should be smaller than your company position, but it should not be too small. You can align your information to the left side of your card, yet it should not be too far to the left.
You can use white space to emphasize or isolate certain details on your card. You can place one line of white space between your position and contact information. This can make it easier to see who you are.
6. Select the Right Typography
Using the wrong typography is one of the most common business card mistakes. As with your logo, your typography should reflect who you are and what you are selling. It should also be visually interesting and easy to read.
Times New Roman is a common font amongst businesses with a conservative brand. If you want something more visually interesting, you can try Baskerville and Helvetica.
Black text is the most common color on business cards. But you can select dark brown or blue text, especially if you do not have a white background.
7. Make Your Business Card Stand Out
You can add a few small touches that will make your cards more visually appealing. Embossing lets you create three-dimensional reliefs, helping areas of your card pop out. You can emboss the logo, which will make your logo more visible from a distance.
Letterpressing creates an effect similar to engraving. It can add depth to your card and encourage viewers to look at it longer.
You can add a varnish to your card to make it smooth and shiny. If you want to highlight certain areas, you can put a spot UV coating on those areas.
Takeaway
At Creation Station Printing, we believe in providing our clients with everything they need under one roof. This means that we offer a wide range of services and products that cater to your specific needs and requirements.
We have a team of experts who are available to help you every step of the way. So if you're looking for quality printing services that will exceed your expectations this is the place to be.
Imagine, being able to go to your print provider, get every single item you might need from one place, and know that you are going to get the best price at all times.
Now that's loyalty. 
Check out Creation Station Printing today and ask them about their custom branded storefronts. This will start the conversation that could change the way your company does print forever.
Want to Learn More?
Check out more info about how we can build you your own custom branded business storefront and let us become your in house print shop today!