A-Frame Signs - Make the Perfect Sidewalk Signs!
A frame signs are essential for the growth of any retail, commercial, or food service business. For many small businesses, it is essential to garner attention by placing sandwich boards and a frame signs out in front of the establishment, like on the sidewalk, or right outside an entrance.
This gives the friendly impression that all are welcome inside your store or cafe. A sidewalk sign also promotes a daily special, an upcoming event, or even advertises a popular brand that a passerby may not have realized was sold their otherwise.
Unlike seeing an advertisement in the newspaper, or hearing a sponsored commercial on the radio, these shoppers are already there; so catching them as they walk by can be highly effective and beneficial to gaining more profits.
Whether you own a beauty salon, record store, or a pet supply shop, using promotional tactics such as A frame signs are key to driving up sales and boosting awareness of your small business!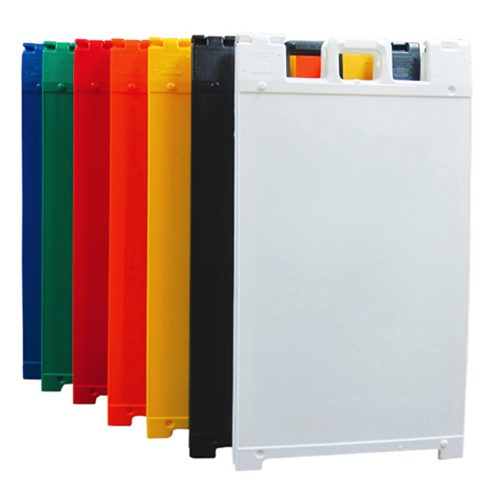 A Frame Signs are designed with two sides, allowing you to catch passersby from either direction as they walk by your establishment. Double-sided sidewalk signs give you twice the exposure that traditional storefront signs offer!
Additionally, these versatile sign frames can be used outside of clubs, restaurants, theaters and bars. As free-standing sidewalk signs, A Frame Signs can easily be placed in high traffic areas including lobbies and foyers as well. To casual shoppers passing by, and even cars driving through the parking lot, you're a-frame signs create a bridge between the sidewalk and the entrance door. A frame sign is an essential marketing tool for any business looking to attract new customers and increase sales!
Make your message stand out with A Frame Signs!
A-frame signs, also known as sandwich boards, are a versatile and effective way to get your message out there.
Perfect for businesses of all kinds, A-frame signs can be easily set up on sidewalks, trade show booths, and more.
A-frame signs are easy to move around as needed.
Holds 2 single-sided 24 x 36″ signs
Lightweight and portable plastic frame
Easily graphic installation
Weatherproof lens included
Vivid, full-color printing
Ready to get started? Creation Station Printing designs personalize A-frame sign "24 x 36″ with key details like your business name, logo, and unique message. A weatherproof lens is included to keep your sign protected.
Order your A-frame signs "24 x 36″ today and we'll take care of the rest!
Contact us today to know more about our other Outdoor Signs like this one!
Thanks for Reading!
Takeaway
At Creation Station Printing, we believe in providing our clients with everything they need under one roof. This means that we offer a wide range of services and products that cater to your specific needs and requirements.
We have a team of experts who are available to help you every step of the way. So if you're looking for quality printing services that will exceed your expectations this is the place to be.
Imagine, being able to go to your print provider, get every single item you might need from one place, and know that you are going to get the best price at all times.
Now that's loyalty. 
Check out Creation Station Printing today and ask them about their custom branded storefronts. This will start the conversation that could change the way your company does print forever.
Want to Learn More?
Check out more info about how we can build you your own custom branded business storefront and let us become your in house print shop today!