Banner Stand Sizes Explained: Which Ones Fit Your Expo Space Best?
The size of your banner stand for your next expo space will affect the design and also stand layout. Here's how to choose which banner size suits your needs.
When it's time to set up shop at an expo venue, there are several factors to take into consideration.
In many situations, being a part of an expo event means you're going to be side-by-side with some major competition. Because of this, it's vital that you do everything imaginable to create a booth that stands out from the rest.
One important detail to ensure you get right is your banner stand sizes. Having a banner stand that isn't the right size for what you're trying to display can break your entire booth. Don't let this happen to you.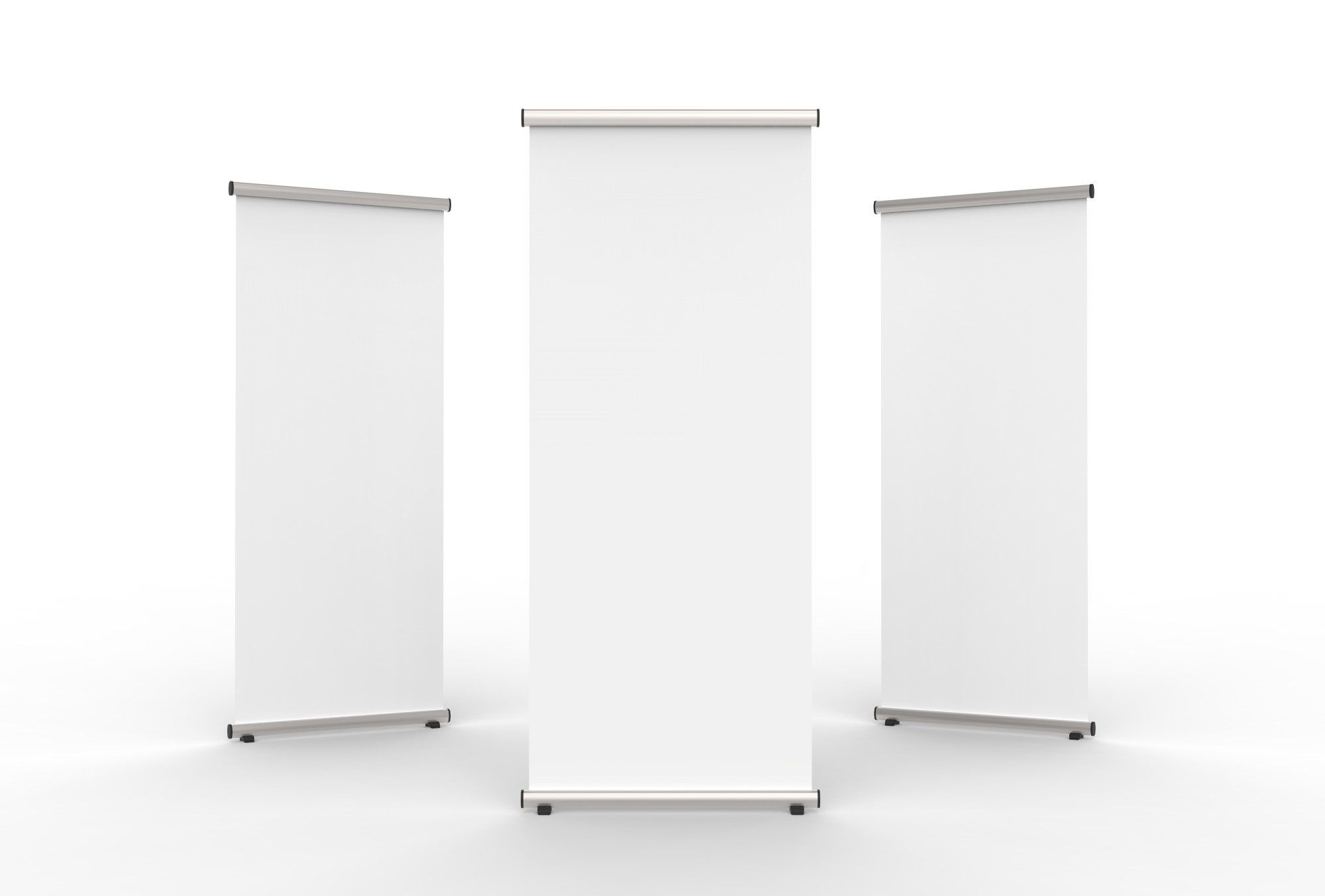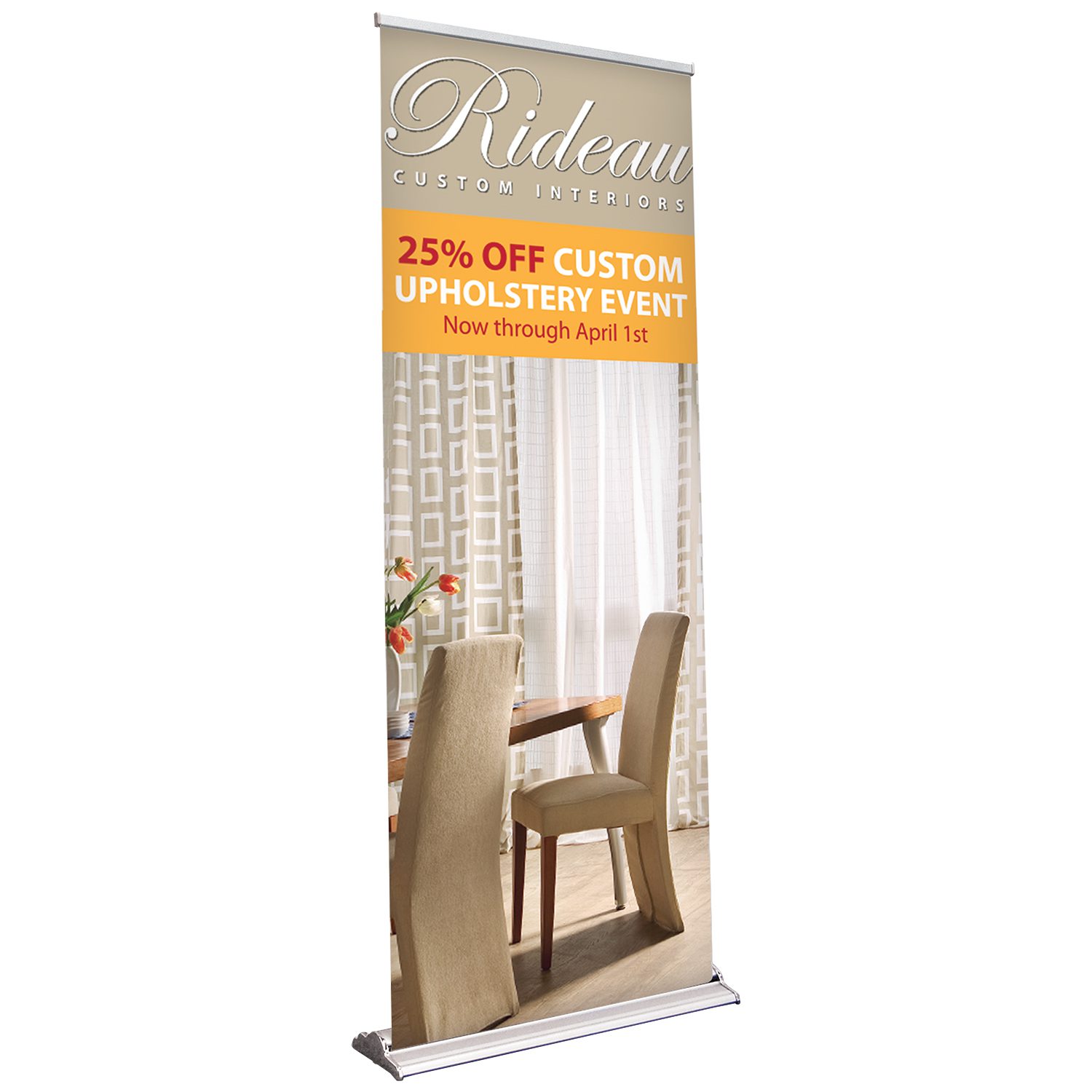 Know which banner stand size is right for your expo space. Need a bit of help making a decision? Here's how to choose the best banner size to suit your needs.
Continue reading to find out more!
Banner Portability
One of the most important things to consider is the portability of the stand. You need something that you can travel with and move from one place to the next. You also need something that you'll be able to set up with ease.
All of these factors depend on the sizing of your banner stand. Contact the venue and ask how much time you have to set up your booth. If you're not given a whole lot of time for setup, then you might want to consider a banner size that is easy to work with and can be set up in little to no time.
Retractable banner stands are perfect for expo events because you can quickly display them or put them away with little effort.
Venue Size
Now you'll need to consider the size of the venue. How much space will you have to set up your booth and your display in its entirety? This is something you need to know beforehand.
Knowing this information helps you when creating the design and layout of your booth space. With the being said, it also helps you decide how big of a banner stand you'll need. If you're in a large venue, then you'll want to use a larger-sized banner and stand.
This will ensure that your booth is seen in such a large space. Contact the venue to ask about specific banner size requirements, and then get ready to compete with your competition. The last thing you want is for your neighboring booth to out-display you with a large banner, which attracts all of the attention away from you.
Message Details
Now, consider the message that you want to display on the banner. If you have a longer message with important details, then you'll need to choose a larger banner stand, such as a 48'' W by 92'' H.
A large banner such as this one will ensure that everything you want to display to your customers is large enough to read and understand. If you have a long message or several details all cramped onto a small banner, then you're taking the risk of many people not even stopping to read it.
Just the same, if you don't have much information to be placed on the banner, then it's best to go with a smaller size. Smaller banner size stands work best when you only have a short message and maybe one picture that you want displayed. For something like this, a large banner would be too big, and you'd be left with too much empty space taking away from the important details.
Design Details
Once you know what your message is, then consider the design details. Is your design a more complicated one? If so, then you'll need a banner stand size that's going to properly showcase all of the details in your design without causing cramping or blurring.
You want people passing by to see your design or logo and every detail that's included in them. To do so, you'll need to enlarge it on a large banner stand. If your design or logo isn't too complicated, then go with a smaller banner stand size, such as a 24'' by 80'' one.
Banner Standards
If you're still having trouble deciding which banner stand size would be right for your expo space, then you can start with some standard banner sizes and work your way to a best-fitting one for you. Some standard sizes for expo banners are 33'' by 80'' and 2" by 5'9''.
Take these standards sizes into consideration. Think about your design and message details, and then adjust your sizing accordingly. Knowing the standard is a good starting point!
Banner Location
The last thing you'll need to consider is the banner location. Where will you be displaying your banner? Will you be displaying it on a table or countertop?
If so, then consider using a smaller-sized banner stand. Are you short on space but still want to go big? Consider a tall banner for these purposes!
And if you do have enough space in your booth to go wide, then there are wider banners that you can choose from. If you plan to place your banner behind your booth, then you want to ensure that it's tall enough for people to see without your booth blocking it.
Have a good idea of where your banner will be displayed before deciding on what size banner stand is right for you.
What Size Banner Stand Will You Need?
After reading through our guide, do you know what size banner stand you need for your next expo event? We hope this guide was helpful in walking you through the process.
And when you're ready to make your purchase, click here to see all of the banner stand options you have to choose from!
Takeaway
At Creation Station Printing, we believe in providing our clients with everything they need under one roof. This means that we offer a wide range of services and products that cater to your specific needs and requirements.
We have a team of experts who are available to help you every step of the way. So if you're looking for quality printing services that will exceed your expectations this is the place to be.
Imagine, being able to go to your print provider, get every single item you might need from one place, and know that you are going to get the best price at all times.
Now that's loyalty. 
Check out Creation Station Printing today and ask them about their custom branded storefronts. This will start the conversation that could change the way your company does print forever.
Want to Learn More?
Check out more info about how we can build you your own custom branded business storefront and let us become your in house print shop today!