Unleashing Your Creativity: Discover the Print Magic of Creation Station Printing in Austin, TX
In a world that is increasingly digital, there's something undeniably captivating about holding a beautifully printed piece in your hands. Whether you're a business owner, a creative professional, or an individual seeking to make a lasting impression, the right printing partner can transform your vision into reality. Look no further than Creation Station Printing, nestled in the heart of Austin, TX. With their expertise, cutting-edge technology, and unwavering commitment to exceptional quality, this innovative printing company is your go-to destination for all your printing needs.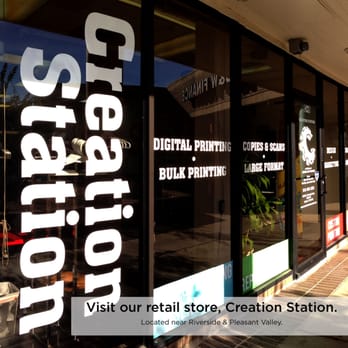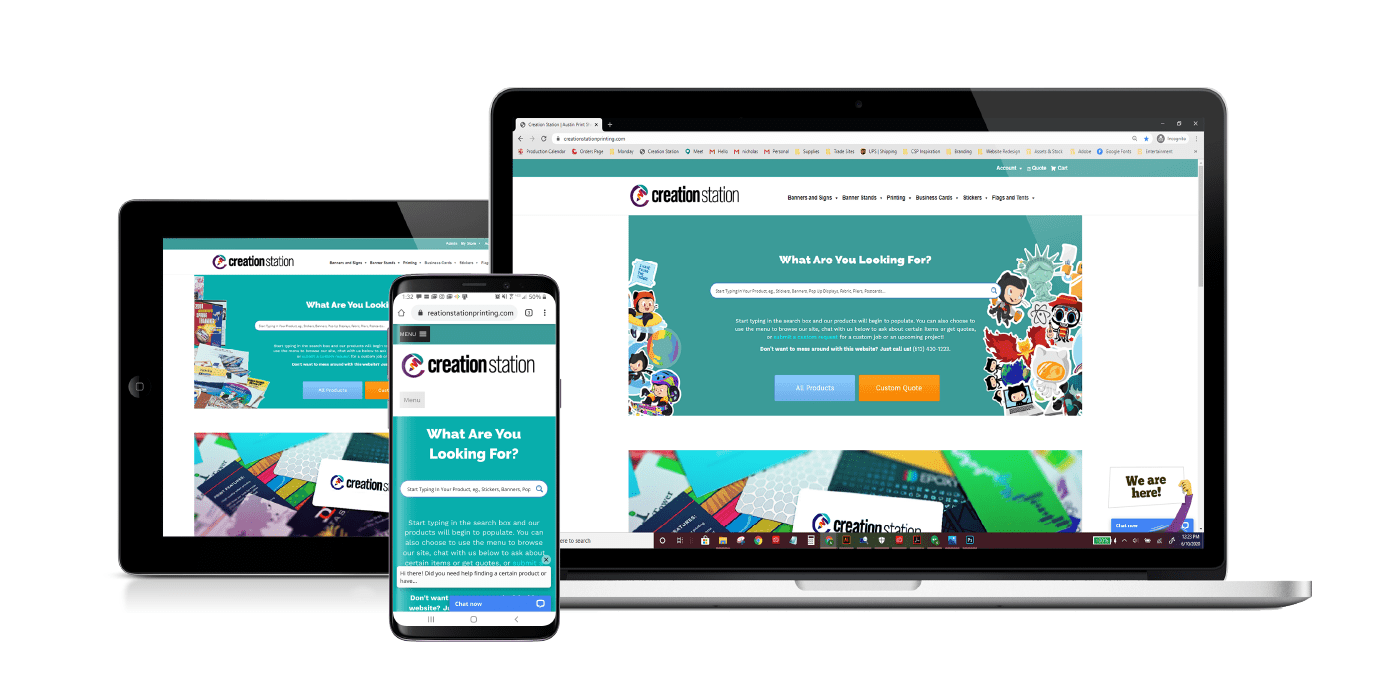 Elevate Your Brand with Impeccable Precision:
When it comes to branding, every detail counts. Creation Station Printing understands this, and their team of seasoned professionals leaves no stone unturned in delivering top-notch print materials that reflect your unique identity. Whether you require business cards, brochures, banners, or promotional items, their state-of-the-art printing technology ensures sharpness, vibrant colors, and a flawless finish that captures attention and leaves a lasting impression.
Unleash Your Creativity with Versatile Options:
Creativity knows no boundaries, and neither should your printing options. With Creation Station Printing, you'll discover a vast array of customizable solutions to bring your wildest ideas to life. From custom paper stocks to specialty finishes, embossing, foiling, and die-cutting, their team is equipped with the tools to transform your vision into a tangible masterpiece. Whether you're looking for a sophisticated corporate design or a whimsical artistic creation, their expert guidance will help you navigate the possibilities and achieve stunning results.
Streamlined Convenience for Busy Professionals:
Time is a precious commodity, and Creation Station Printing understands the value of efficiency. By choosing their services, you'll experience a seamless and streamlined printing process, saving you valuable time and effort. With easy online ordering, swift turnaround times, and nationwide shipping options, you can focus on what matters most while their dedicated team handles your printing requirements with the utmost care and professionalism.
Sustainability: Printing with a Green Conscience:
In an age where environmental responsibility is paramount, Creation Station Printing is committed to minimizing its ecological footprint. Utilizing eco-friendly printing practices and sustainable materials, they ensure that your printed materials are not only visually captivating but also environmentally conscious. By choosing Creation Station Printing, you join the movement towards a greener future while leaving a lasting impression on your audience.
Personalized Service: Partnering for Success:
At Creation Station Printing, you're not just another customer; you're a valued partner in their quest for excellence. Their team takes the time to understand your unique needs, offering personalized attention and expertise throughout your printing journey. Whether you're a seasoned professional or new to the world of printing, they'll guide you every step of the way, ensuring that your vision is realized to perfection.
When it comes to printing, Creation Station Printing in Austin, TX, stands out as a professional and clever choice that will exceed your expectations. With their unwavering commitment to exceptional quality, versatile printing options, streamlined convenience, and dedication to sustainability, they are your trusted partner in unleashing the power of print. From transforming your brand image to capturing attention with creative designs, their expertise will help you make a lasting impact. Embrace the magic of print with Creation Station Printing and unlock a world of endless possibilities.
Takeaway
At Creation Station Printing, we believe in providing our clients with everything they need under one roof. This means that we offer a wide range of services and products that cater to your specific needs and requirements.
We have a team of experts who are available to help you every step of the way. So if you're looking for quality printing services that will exceed your expectations this is the place to be.
Imagine, being able to go to your print provider, get every single item you might need from one place, and know that you are going to get the best price at all times.
Now that's loyalty. 
Check out Creation Station Printing today and ask them about their custom branded storefronts. This will start the conversation that could change the way your company does print forever.
Want to Learn More?
Check out more info about how we can build you your own custom branded business storefront and let us become your in house print shop today!