Bumper Stickers – Fun Way to Advertise Your Business
Bumper stickers are a fun way to express your views about life. People use them to show their support for a cause, to make a statement, or to simply show off their sense of humor.
Today, bumper stickers are available in a wide variety of styles, colors, and sizes. You can even find bumper stickers that light up or play music. Some people use bumper stickers as an outlet for their emotions, which may include their frustrations about some of life's absurdities. Others use them for various purposes, such as promoting their business or announcing a special event.
They can also be used for marketing, raising money for non-profit organizations, and promoting causes and individual platforms. Businesses and professionals often use bumper stickers to promote the products and services they offer. Non-profit organizations and politicians also promote causes and individual platforms on bumper stickers in hopes that they can reach a wider audience. This is especially common during critical periods like elections.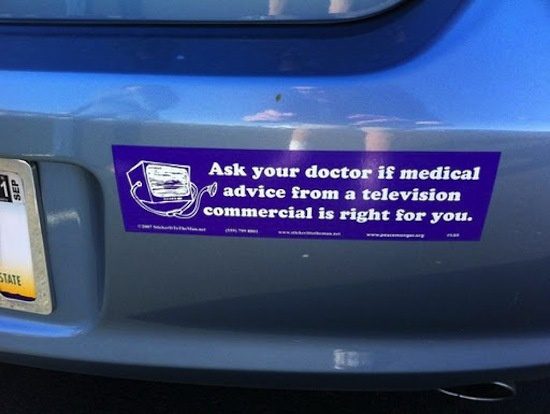 Bumper stickers can also help non-profit organizations raise money. To serve this purpose, organizations usually put thought-provoking sayings on the bumper stickers they distribute with the aim of making people open their wallets and donate to the organization to help them fight for a cause.
Whatever the purpose, bumper stickers are a popular and effective way to get a message across. Bumper stickers are a great way to add personality to your car, and they're also a lot of fun to collect. Whether you're looking for a humorous saying or a serious statement, you're sure to find a bumper sticker that suits your taste.
Bumper stickers are an excellent way to show your personality and make a statement, but finding the perfect design can be a challenge. Fortunately, it's easy to create your own bumper sticker with removable adhesive ideal for cars and trucks. With this DIY option, you can choose any shape, color, and message that you like. Plus, the thick, durable vinyl will protect your bumper from scratches, water, and sunlight.
If you're looking to share a funny message or support a cause, creating your own bumper sticker is a great way to express yourself.
At Creation Station Printing, we make it easy to design and print custom bumper stickers. With our online design tool, you can upload your own artwork or choose from our templates. We offer a variety of sizes and shapes, so you can find the perfect sticker for your car, truck or tractor. Plus, our proof approval process ensures that your stickers will look exactly the way you want them to. So whether you're supporting a candidate or promoting your business, Bumper Sticker Printing has everything you need to make your message stick.
Bumper stickers are a great way to show your support for your favorite team, cause or politician. They're also a great way to get your business logo out there. Made from weather-resistant vinyl, bumper stickers are durable and easy to apply. Plus, you can choose from one of our templates or upload your own design to our bumper sticker creator. Whether you want to support your favorite sports team, cause or politician, custom vinyl stickers will have your back.
So what are you waiting for? Get started designing your custom bumper stickers today!
Check out some other Vehicle Signs like this one!
Thanks for Reading!
Takeaway
At Creation Station Printing, we believe in providing our clients with everything they need under one roof. This means that we offer a wide range of services and products that cater to your specific needs and requirements.
We have a team of experts who are available to help you every step of the way. So if you're looking for quality printing services that will exceed your expectations this is the place to be.
Imagine, being able to go to your print provider, get every single item you might need from one place, and know that you are going to get the best price at all times.
Now that's loyalty. 
Check out Creation Station Printing today and ask them about their custom branded storefronts. This will start the conversation that could change the way your company does print forever.
Want to Learn More?
Check out more info about how we can build you your own custom branded business storefront and let us become your in house print shop today!