Business Card Ideas That Are Unique and Effective
Having business cards on hand is a great way to promote. These business card ideas will help you decide what the best design for your craft is.
The traditional business card is still as important as ever in this digital age.
Consider your most recent encounter with a prospective customer or business partner. Was it simpler to spend the time entering emails and phone numbers into your phone? Or to just hand out business cards? Obviously the latter!
If done properly, a real business card increases brand recognition and helps you establish a human connection when you first meet someone.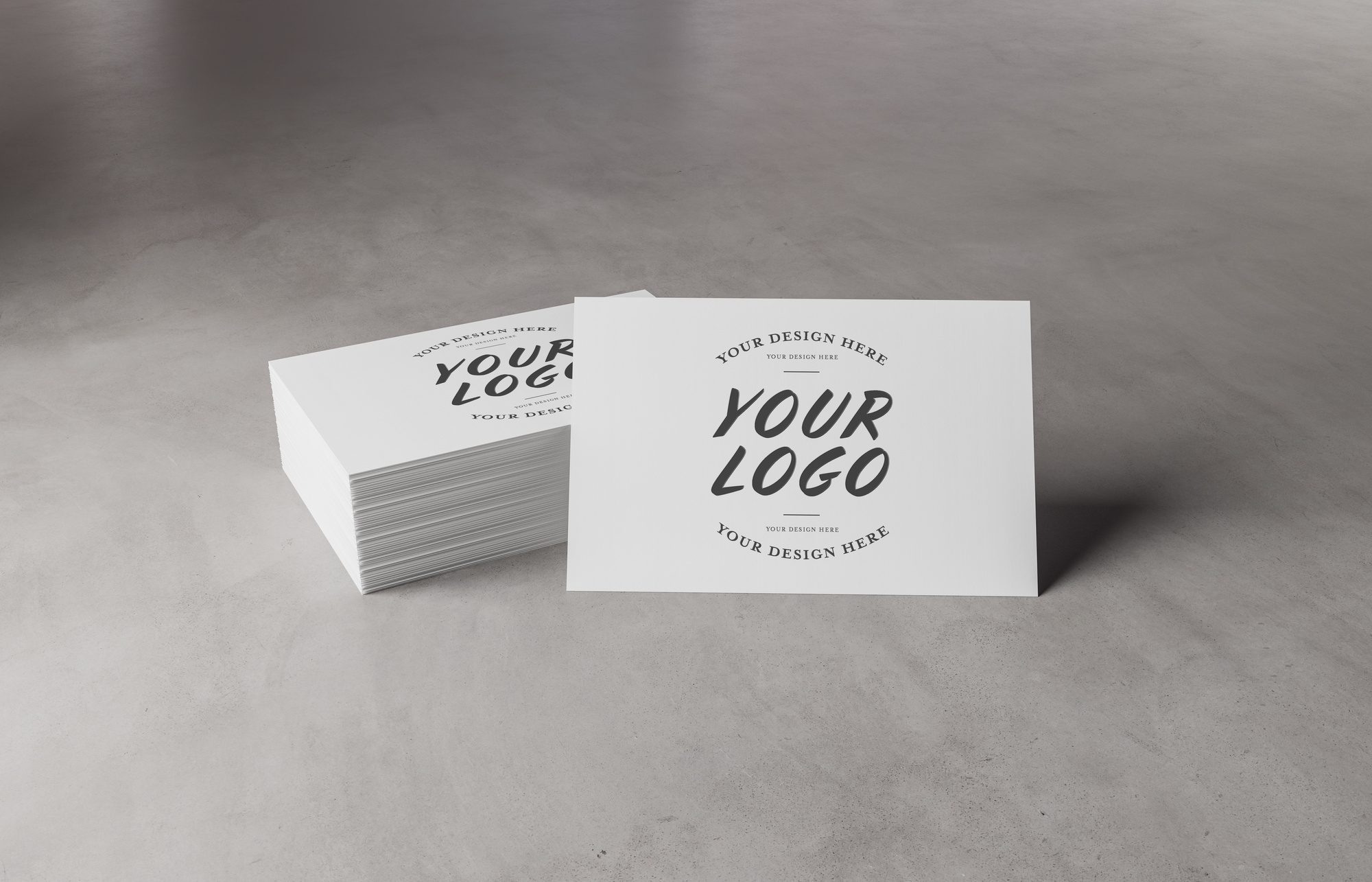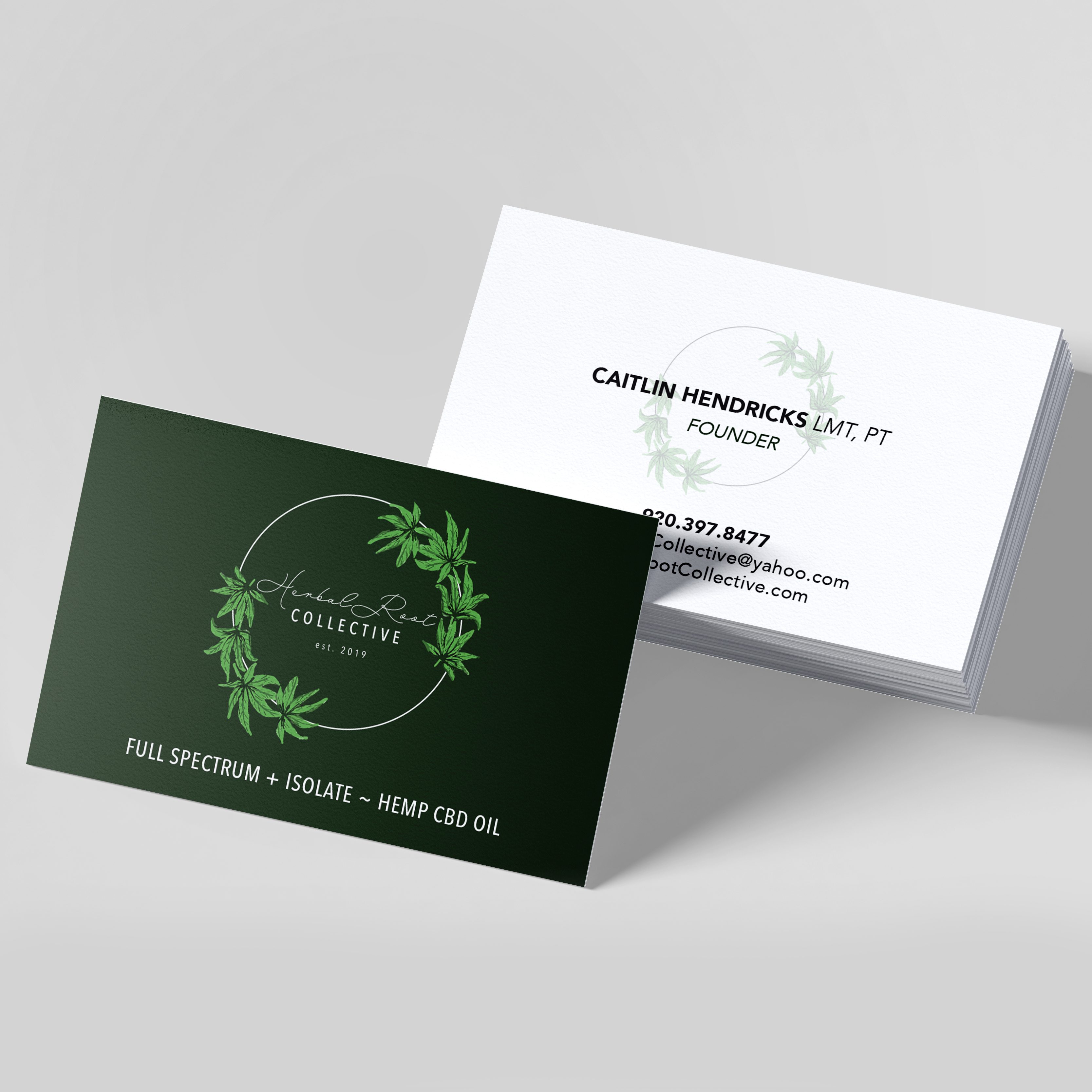 For this reason, we've compiled a selection of some striking business card ideas to serve as inspiration for your own design and aid in creating a positive first impression. Just keep on reading to get creative!
Clean and Minimal
These days, less is more. A clean, minimal business card design cuts right to the chase and helps potential customers locate valuable information at a glance.
Go for a white, eggshell, or ivory background color. Then, choose a dark-colored text to make the information on the card pop. If you want a little more flair, add some simplistic designs like geometric shapes or even a few minimal doodles.
Simple color schemes are also reminiscent of historical printing methods, making them ideal for a retro style that pays homage to a time when handiwork was valued highly.
Your organization may build a feeling of heritage and demonstrate to clients that you are in touch with traditional professional ideals by designing something with gray or black font and a single splash of color.
Modern and Techy
Business cards come in a variety of options. From materials to finishes and designs, it's never been easier to create a modern and techy business card.
Circuit board designs are increasingly popular for tech companies. It's often printed onto standard card stock, making it an appealing and modern design idea. You can now engrave it into heavy cardstock or even metal!
This and other cutting-edge printing methods will appeal to more contemporary audiences looking for a reliable IT firm since they show that you are keeping up with technological advancements and look hip doing it.
Black and White
Captivating, vintage business cards were developed with the "back to basics" idea with an emphasis on organic features. They simply provided all the required contact information and let the pictures do the talking.
A unique business card concept that makes your cards more distinctive and enables you to highlight your work is using photos. A classic and polished color scheme that contrasts black and white is another benefit.
What more could you want in a business card than this straightforward, memorable, and appealing design concept?
Bright and Playful
How is your card expected to stand among the thousands of others? The use of vibrant colors and an entertaining theme is one straightforward yet underutilized strategy.
You have the opportunity to convey a message with just a single glance. Bright and playful business cards effectively capture the energy and color of the sector since they are lively, bright, and outgoing. They look excellent enough to hang in a frame on your wall and are engaging and amusing.
To bring life to a happy face, a few lively splashes of color are all that are required. Or perhaps a vivid purple sky with a cartoon unicorn to entice you into the realm of illustration!
Elegant and Whimsical
Setting a serene ambiance for clientele that are mellow and peaceful might be crucial when it comes to jewelry, wine, or other products that speak to refinement. Gentle people will find soft earth tones attractive since they are calming to the eye.
As an alternative, a classy silhouette of a woodland landscape at night conjures up a vibe that is calm and in one with nature—exactly like the clients this kind of card may draw. A ripple that emanates from a piece of art that is engraved and looks like a stone hitting a body of water is one way to depict gentleness.
Sleek and Black
Black is a timeless hue that is both simple and strong. Try a vertical black business card with a simple white logo and modern font!
Black cardboard is a fantastic choice for business cards, but you must pay attention to the small details so that they stand out. For instance, printing on a thicker card paper can actually make the black backdrop appear richer if you want your business cards to look professional.
Black card paper is also great for business cards that are foiled-stamped, embossed or printed with metallic ink.
Unique and Conceptual
Do not worry if you are unfamiliar with any of the design trends mentioned up to this point. That may possibly be advantageous. It could imply that your company exudes a unique and uncommon vitality.
Avant-garde concepts that celebrate individuality through circular forms, variable card layouts, carefully selected holographic pink paper, and light-reflecting card edges.
These ideas all successfully embrace the peculiarities of their different companies, so perhaps it's time to consider what makes yours unique.
Which of These Business Card Ideas Is Your Favorite?
Whether you're a well-known firm or a fresh startup, your business card can make a big impression. Your business cards present a chance to give your clients a tangible illustration of how exceptional and great your brand is, rather than merely sharing your contact information and company name.
Now that you're aware of these awesome business card ideas, you can get started in creating the perfect information card for your company. To get started, check out our business cards at the link!
Takeaway
At Creation Station Printing, we believe in providing our clients with everything they need under one roof. This means that we offer a wide range of services and products that cater to your specific needs and requirements.
We have a team of experts who are available to help you every step of the way. So if you're looking for quality printing services that will exceed your expectations this is the place to be.
Imagine, being able to go to your print provider, get every single item you might need from one place, and know that you are going to get the best price at all times.
Now that's loyalty. 
Check out Creation Station Printing today and ask them about their custom branded storefronts. This will start the conversation that could change the way your company does print forever.
Want to Learn More?
Check out more info about how we can build you your own custom branded business storefront and let us become your in house print shop today!