Design Postcards for Marketing Promotions and Party Invitations!
Postcards are one of the most versatile print products available. They can be used for promotional purposes, as street marketing handouts, or even as wedding invitations or holiday greeting cards. Postcard designs can be easily customized to suit your needs, and mailing services are available to make sure your postcards reach their destination quickly and efficiently.
Whether you're looking for a cost-effective way to reach your target market or simply wanting to send a unique greeting card, postcards are a great option.
Postcards are a great option for small businesses searching for different options for advertisement. Postcard printing can become costly if the small business does not take in consideration the cost for ink required to provide a quality product, paper supply, the market they would like to advertise with, and the ability to provide a quality advertisement to the consumer.
Postcards offer the small business owner the ability to be concise with their marketing message while also providing the consumer with an easy way to remember the small business. Postcards can be mailed directly to potential customers or handed out in busy areas as potential customers pass by.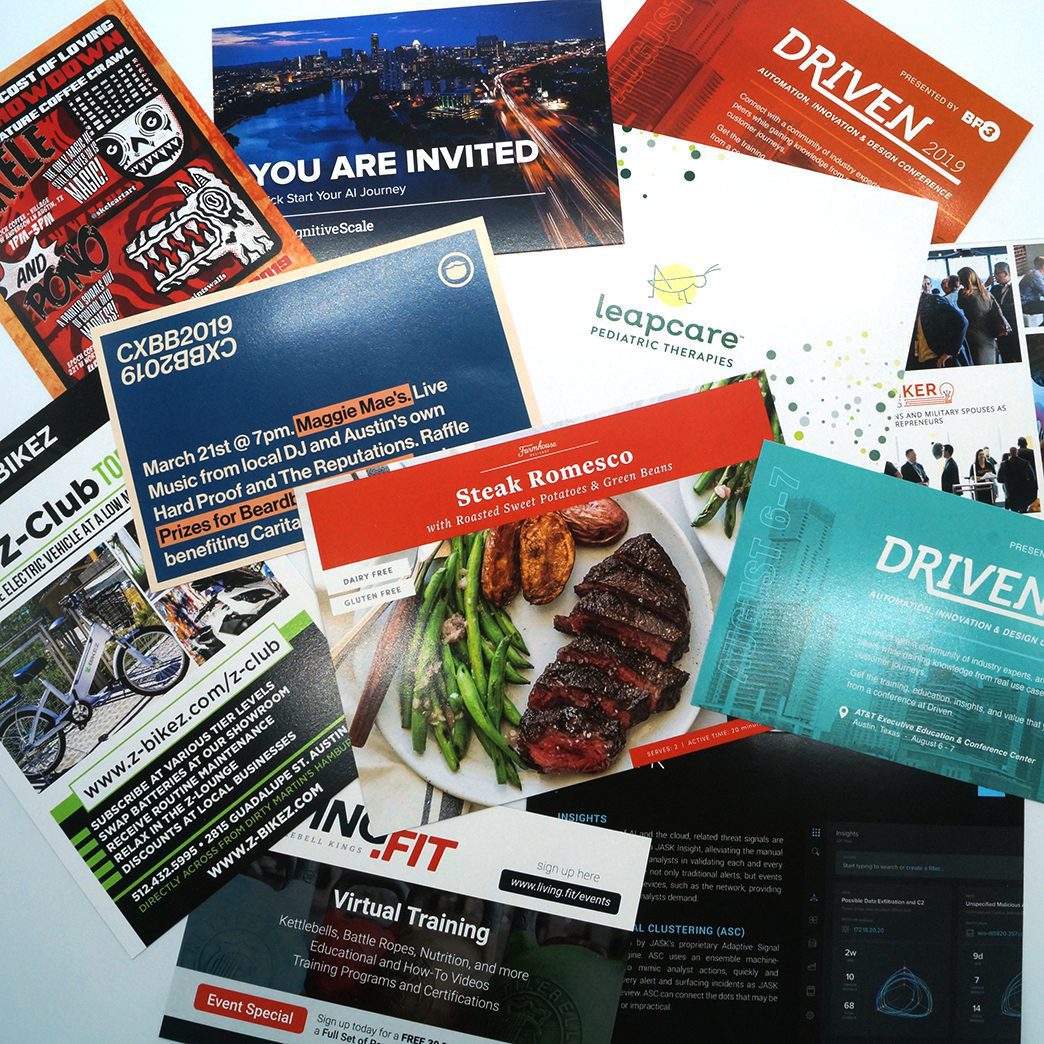 Postcards offer a dynamic affect that allows the small business owner to be creative with their marketing message while also providing potential customers with an easy way to remember the small business. These cards are a compact advertising option that allows the flexibility of mailing options with a dynamic affect!
Postcards are a popular choice for businesses when it comes to advertising. They are relatively inexpensive to print and can be mailed out to a wide audience. However, condensing all the information you want to include on a postcard can be tricky. You need to make sure that you include the most important information, such as your company name and contact details, as well as any promotions or special offers you may be running.
Marketing companies can be a great help when it comes to creating mock postcards, so you can get an idea of how your finished product will look. Keep in mind that your postcard should be eye-catching and easy to read, so that potential customers will actually take the time to read it.
Postcards are a classic marketing tool for businesses of all sizes. They are an easy and effective way to reach a wide audience with a message that is short and to the point. However, one potential drawback of postcard printing is the cost of ink. Many printers use a lot of ink, and this can quickly become expensive. Businesses that are looking to save money on their postcard printing may want to consider Ink conservation options.
These options can start with the printing method settings on the printer and follow through with the quality of the graphic they choose to use. Businesses are encouraged to consider using important information over visual effects. By taking these steps, businesses can save money on their postcard printing while still getting their message out to potential customers.
Use CreationStationPrinting Company to design your own postcards! With our easy-to-use design tool, you can customize your postcards from scratch. You can upload your own pictures, add a unique message, and create personalized postcards today!
So what are you waiting for? Order your Digital postcards today at CreationStationPrinting!
If you have any questions about Postcards Printing, feel free to Contact us.
Check Out some other products like this one HERE
Thanks for Reading!
Takeaway
At Creation Station Printing, we believe in providing our clients with everything they need under one roof. This means that we offer a wide range of services and products that cater to your specific needs and requirements.
We have a team of experts who are available to help you every step of the way. So if you're looking for quality printing services that will exceed your expectations this is the place to be.
Imagine, being able to go to your print provider, get every single item you might need from one place, and know that you are going to get the best price at all times.
Now that's loyalty. 
Check out Creation Station Printing today and ask them about their custom branded storefronts. This will start the conversation that could change the way your company does print forever.
Want to Learn More?
Check out more info about how we can build you your own custom branded business storefront and let us become your in house print shop today!