Full Color Notepads – A Great Way to Promote your Business
Full color notepads are the in-thing these days. They are very essential to everyday life and also used in different fields such as by students, lawyers, patients, bankers and even vehicle owners. You can use them for many purposes; they can be used to record lectures, meetings, notes or phone numbers.
Notepad printing has nowadays increased in popularity and a large number of people are using them on daily basis. Full color notepads will definitely make a great impression. Your clients or prospective customers will see that you are organized and professional.
In addition, full color notepads are an inexpensive way to promote your business. They are an excellent marketing tool that will help you brand your business and create a lasting impression. Full color notepads are available in various sizes, shapes and designs. Choose the one that best suits your needs and budget.
Full color notepads are a great way to get your message across and promote your business effectively.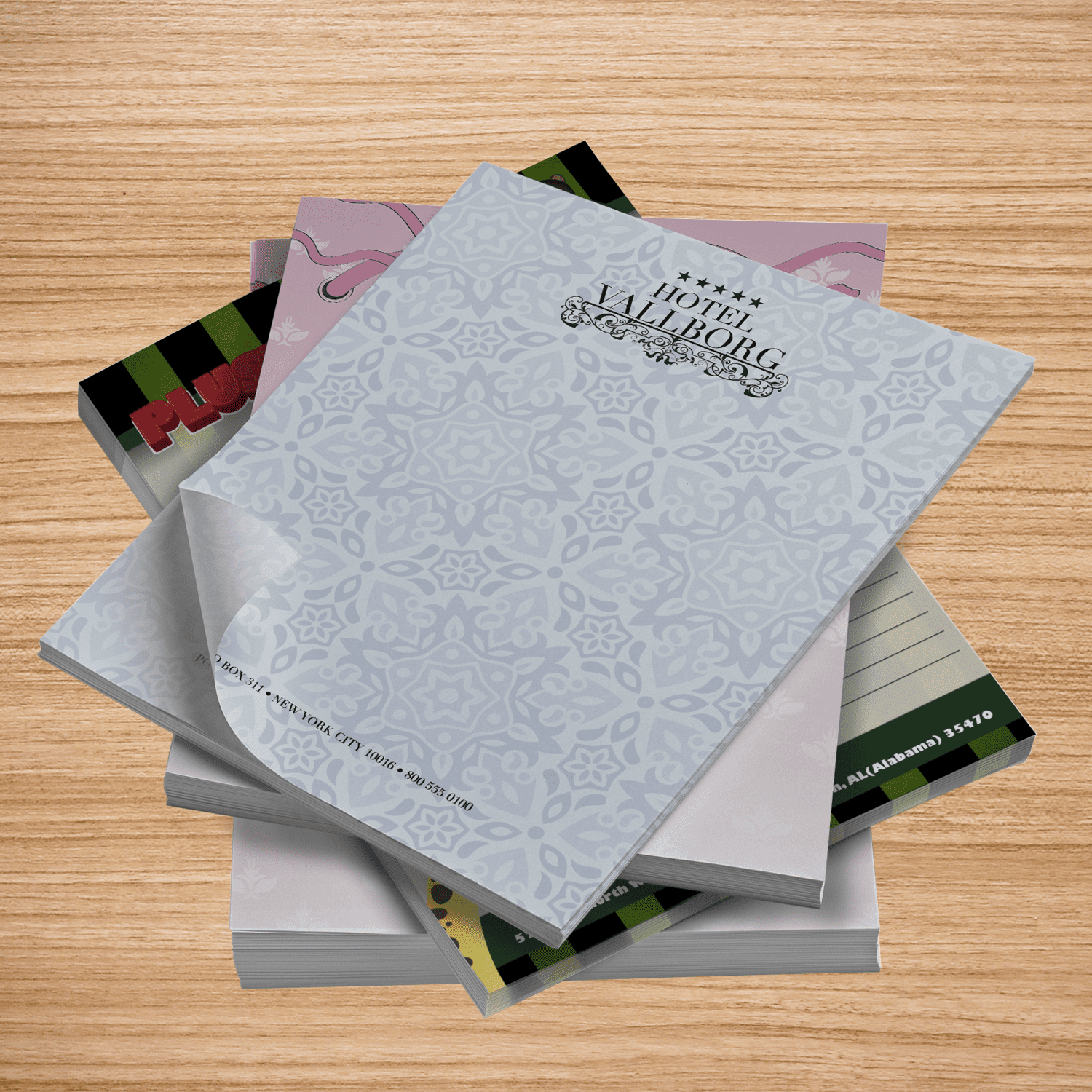 Full color notepads are a great way to get your brand noticed. When you hand out notepads with your company name and logo on them, people will take notice. They'll see your brand every time they use the notepad, and they'll think of you when they need the product or service you offer. Notepad printing is an affordable way to promote your brand, and it's a great way to get your name out there.
Full color notepads are also a great way to show off your creativity.
You can design them any way you want, and you can add any text or images you want. If you're looking for a creative way to promote your brand, notepad printing is a great option.
Notepads are an excellent way to add a personal touch to any project. By customizing the colors and patterns, you can create a notepad design that is uniquely yours. Additionally, you can choose to print in bulk, which can save you money in the long run. The most important consideration when choosing a Full Color Notepad is the color design. The colors should be appealing and easy to read. With so many choices available, you are sure to find a Full Color Notepad that is perfect for your needs.
Full color notepads are a great way to keep your brand in front of your prospects and customers. Instead of opting for the boring white notepads, CreationStationPrinting offers full-color note pads that will make your brand stand out. With our easy-to-use design tool, you can upload your own artwork or logo and have your notepads printed in just a few days. Full color note pads are printed on 20lb bond paper and come with no bleed for a clean, professional look. Ordering is easy and risk-free with our 100% satisfaction guarantee.
So why wait? Order your custom full color notepads today!
Need to know more about the printing process? Our print experts are ready to answer your questions. Contact Us today to learn more about this special product.
Check out HERE some other products like this one!
Thanks for Reading!
Takeaway
At Creation Station Printing, we believe in providing our clients with everything they need under one roof. This means that we offer a wide range of services and products that cater to your specific needs and requirements.
We have a team of experts who are available to help you every step of the way. So if you're looking for quality printing services that will exceed your expectations this is the place to be.
Imagine, being able to go to your print provider, get every single item you might need from one place, and know that you are going to get the best price at all times.
Now that's loyalty. 
Check out Creation Station Printing today and ask them about their custom branded storefronts. This will start the conversation that could change the way your company does print forever.
Want to Learn More?
Check out more info about how we can build you your own custom branded business storefront and let us become your in house print shop today!