Name Badges – Perfect Way to Promote your Brand
Name badges or tags are quite common in meetings, conventions, schools, offices and other places that require uniformity and where identification is important. Name badges help to create a more formal atmosphere and also make it easier for people to identify each other. Name badges can also be used as a way to promote brand awareness.
For example, if you are attending a trade show or convention, you may want to have your company name and logo printed on your name badge. This can help to increase brand awareness and potentially generate new leads. Name badges are an essential part of many events and can play a key role in making the event run smoothly.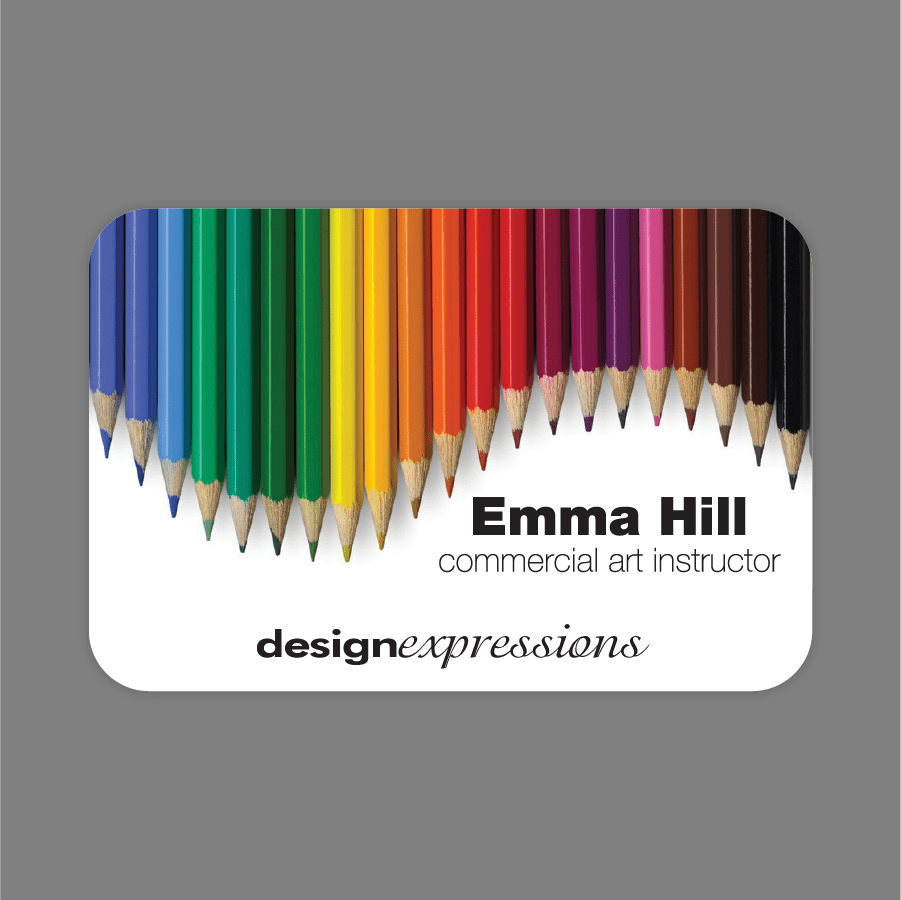 At CreationStationPrinting, our full color Name badges with logos connect your customers to your brand. Each of your employees is a brand advocate when wearing a logo name tag! Our UV printing process allows us to color match your logo and text, so you can ensure your message is conveyed clearly.
Name badges are often seen as a necessity for formal events, such as conferences or business meetings. However, name badges can also be a great icebreaker and way to promote open communication in more casual settings. When everyone is wearing a name badge, it becomes much easier to start a conversation with someone new. Name badges also help to create a sense of community and belonging, which can be especially important in large gatherings. By simply including your name and preferred pronouns on a name badge, you can make everyone feel welcome and included. In a world where strangers are becoming increasingly prevalent, name badges can help us to connect with one another on a deeper level.
Name badges are the perfect way to promote your brand and increase customer loyalty.
Give your employees the tools they need to be successful brand ambassadors with our high-quality name badges. Name badges are widely used in a variety of businesses and organizations. They help customers and clients identify employees, build trust, and create a sense of professionalism. Name Tag can also be used to promote special offers, communicate company values, or simply make a statement. No matter what the purpose, name badges play an important role in creating a positive customer experience.
When selecting name badges for your organization, it is important to consider the needs of your team and customers. Name badges should be durable, easy to read, and comfortable to wear. With so many options available, there is sure to be a name badge that is perfect for your business.
Choose name badges that will make a positive impression on your customers and help your team succeed.
Name badges are an essential part of many events, from conferences and trade shows to conventions and expos. And when it comes to name badges, CreationStationPrinting is the best place to order. We offer a variety of customized options and can even print your logo on your personalized name badge. Plus, our quality name badges are perfect for any event where you want to make a great first impression.
So if you're looking for the best place to order your name badges, look no further than CreationStationPrinting. We're the experts when it comes to custom name badges, and we're always happy to help you make your event a success.
Order your Name Badges Today!
Check out HERE some other products like this one!
Thanks for Reading!
Takeaway
At Creation Station Printing, we believe in providing our clients with everything they need under one roof. This means that we offer a wide range of services and products that cater to your specific needs and requirements.
We have a team of experts who are available to help you every step of the way. So if you're looking for quality printing services that will exceed your expectations this is the place to be.
Imagine, being able to go to your print provider, get every single item you might need from one place, and know that you are going to get the best price at all times.
Now that's loyalty. 
Check out Creation Station Printing today and ask them about their custom branded storefronts. This will start the conversation that could change the way your company does print forever.
Want to Learn More?
Check out more info about how we can build you your own custom branded business storefront and let us become your in house print shop today!