How to Design Business Cards They Won't Immediately Toss or Forget
27 million business cards are printed on a daily basis. However, what matters is how many of those business cards stay in the hands of potential clients and how many end up in the trash. To ensure your business card is one that makes a lasting impression there are some important design features you want to keep in mind while creating them.
if you're looking to create business cards that bring in top tier clientele read on for our top tips on designing your ideal card.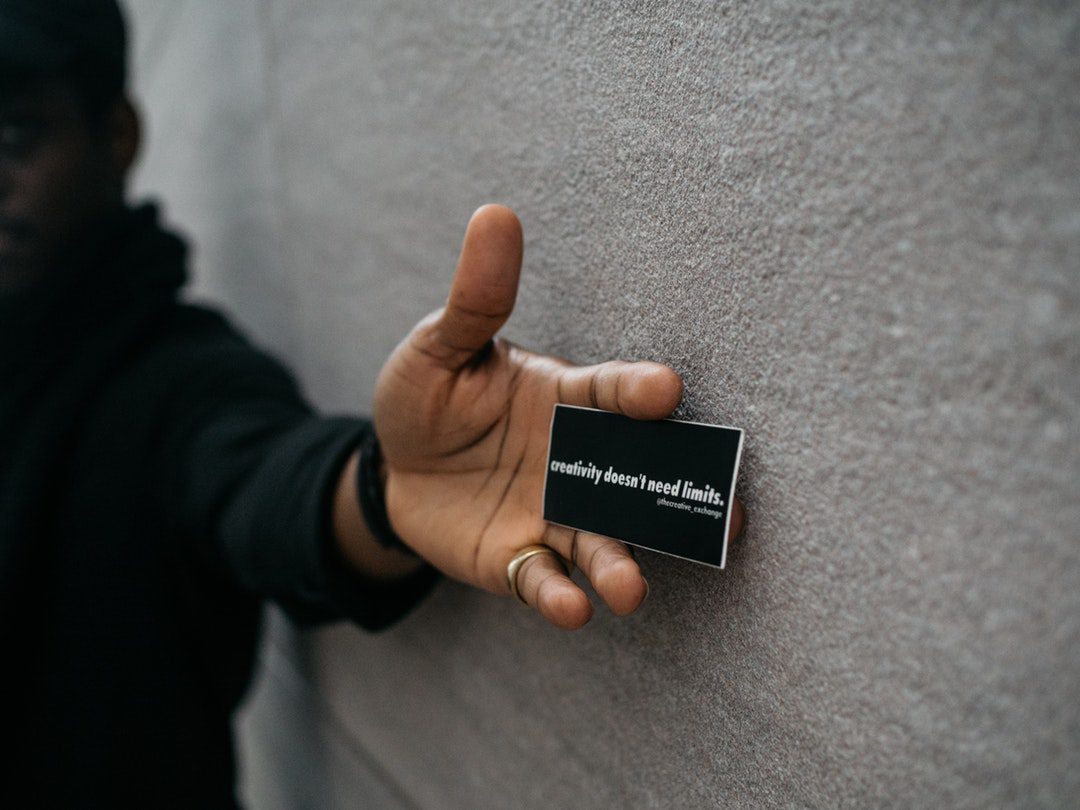 Getting the Right Help with Crafting the Perfect Business Cards
Stunning business cards have the ability to make a statement for your brand, even when you're not there to do it yourself. Which is why it's important not to waste such a valuable marketing tool with a scrappy DIY job.
Master Your Logo Before Your Business Cards
If you're considering redoing your logo or aren't entirely in love with it, we suggest starting there before moving on to your business card. Your logo is one of the first elements of your brand potential clients will notice, and it's important to make a strong first impression.
While there is a number of tips that you can incorporate when designing your logo, for the sake of this article we will stick to a simple few.
First, try to avoid cliche logo styles like gears, light bulbs, or Globes. If you're completely stumped on what imagery matches your brand opt for monogram instead.
Choose a logo that is noticeable without overwhelming the rest of your brand, or in this case your business card. Remember your business card is going to need your logo to be small enough to include space for your additional contact details, which means that finer lines within the graphic may be lost when the image is made smaller.
Color Psychology
Color psychology plays a vital role in the creation of your logo, business cards, and throughout your brand. The reality is, every color creates a specific emotion within the person viewing it.
Go back to the message you want to send, the heart of your brand. What do you want to communicate to your viewer?
Is it a message of luxury? One of Health? Maybe one of trust and responsibility. Whatever it is, be sure that your business card incorporates colors that fuel this emotion and not the opposite.
If you're attempting to send more than one message, incorporate one or two additional colors to pinpoint the message you're trying to send.
Think Outside of the Box
While your title as CEO may be impressive, choose a title for your business card that better encompasses what you do within your business.
For example, instead of writing "head dog groomer", you may choose a title like "Poodle Paul Mitchell".
The more catchy and entertaining the title can be the more likely it will be to get people to talk. However, try not to go too far outside of the box by turning cute into irrelevant.
Selecting the Right Font
There are literally thousands of font options currently available, and each one will make a different statement about your brand. No pressure.
The good thing is by experimenting with different styles and even incorporating more than one font into your business card, you can create a strong impression while still having a slightly playful element.
If you're unsure which font is the right pick for you, try narrowing down some inspiration from other logos and businesses that you find appealing. Then you can consult with a graphic designer on which font falls within that family.
Consistency is Key
What came first the business card or the brand layout? Whatever you choose to craft out first, be sure that you maintain the same look throughout your brand imagery.
This means your brand has specific color palettes, fonts, and tones that are used throughout its brand and content.
It should get to the point where audiences can immediately recognize designs that come from you due to how diligently you stick to your key design elements.
You can even apply the same tones and feel to your social media an email by applying overlays onto your images that are within the same color spectrum.
That being said, it's important that your business card displays visual elements that you're willing to continue in every area of your business.
The Right Feel
You know when you receive a high-end business card in your hand. There's something different about its thickness, its texture, even specific elements of the card are risen when compared to the rest of the card.
Each of these features come together to create a high-end business card that makes clients want to work with you. In fact, some businesses even go with metal business cards reserved for the exclusive VIP clientele. While it may mean that the cards will cost extra money, consider how much a business one elegant card can bring in.
After all, nobody wants to complete an excellent sales pitch and follow it up by handing over a flimsy piece of paper and calling it a business card.
More than Business Cards
If you want to go the extra mile, there are always options like USB, and thumb drive business cards that hold additional information about your business. These are typically expensive, and there's a 50-50 chance that the person you're handing it to will actually remember to put it in your computer to check you out.
It's up to you to determine if this extra wow factor is really worth it in the long haul.
If you're looking for professional-grade business cards, contact us today to discuss how we can help you create a strong first impression.
Takeaway
At Creation Station Printing, we believe in providing our clients with everything they need under one roof. This means that we offer a wide range of services and products that cater to your specific needs and requirements.
We have a team of experts who are available to help you every step of the way. So if you're looking for quality printing services that will exceed your expectations this is the place to be.
Imagine, being able to go to your print provider, get every single item you might need from one place, and know that you are going to get the best price at all times.
Now that's loyalty. 
Check out Creation Station Printing today and ask them about their custom branded storefronts. This will start the conversation that could change the way your company does print forever.
Want to Learn More?
Check out more info about how we can build you your own custom branded business storefront and let us become your in house print shop today!