Perfect Binding Books are Affordable and Professional
Perfect binding is a type of bookbinding that uses folded pages that are glued to the spine of the cover. Perfect bound books have a squared-off spine, as opposed to a sewn spine. Perfect binding is the preferred binding method for graphic novels, trade paperbacks, softcover children's books, coloring books, catalogs, literary journals, and quarterly magazines. Perfect binding is a relatively simple and inexpensive binding method, and it allows for a larger number of pages than other binding methods. Perfect bound books are also easy to open and close, which makes them ideal for reading.
Whether you're looking for a book to read or a book to give as a gift, perfect bound books are an excellent choice!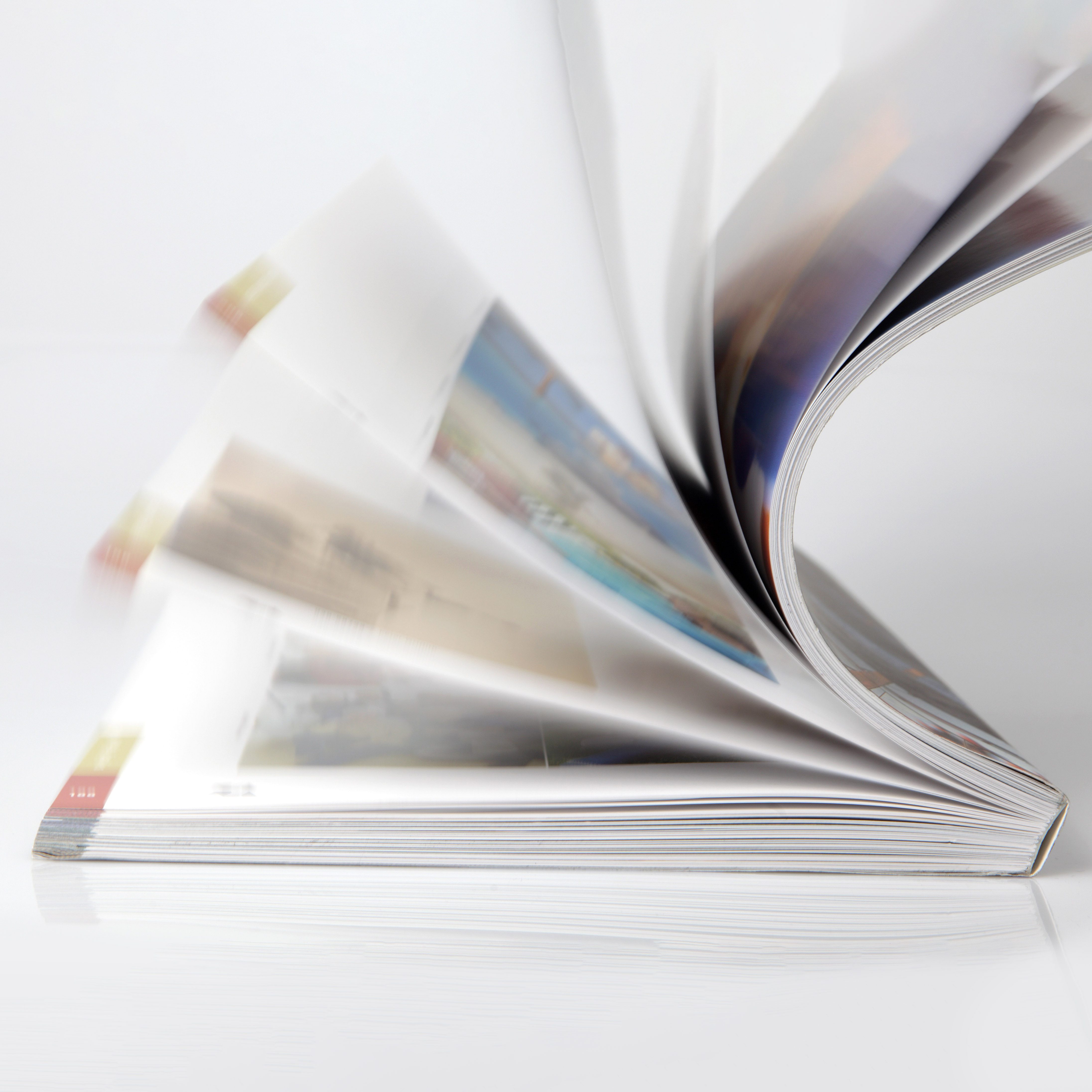 Perfect binding is a type of binding where the pages and cover are glued together at the spine with adhesive. Perfect bound books have a clean, finished look and lie flat when open, making them easy to read. This binding method is popular for books across various genres such as romance, mystery, and fantasy.
Perfect bound book printing is also often preferred for creative non-fiction, children's literature, business books and graphic novels. While perfect binding can be done by hand, it is most commonly done using a machine called a Perfect Binder.
Perfect binding books are affordable and professional.
Perfect bound books are more cost-efficient to produce than case bound books. This type of binding allows authors to print more books that can be distributed to the most prominent literary retailers, both in-store and online. Perfect bound books are glued along the spine and have a wrapping of paper around the outside edge of the book block. The back of the binding is cut evenly and square, so title information can be printed prominently on the spine, helping your book standout on the shelf. Perfect binding is a great option for authors who are looking to produce a high-quality book at a lower cost.
Perfect binding is a cost-effective way to bind booklets, magazines, catalogs and other documents up to about 500 pages. For thicker books over 500 pages, another binding method such as case binding or coil binding may be more appropriate.
Perfect Bound Books are a type of paperback book where the pages and cover are glued together at the spine, rather than being stitched or stapled. The advantage of perfect binding is that it results in a much cleaner, more professional look for your book. The pages lie flat when open, making it easy to read, and the spine remains squared off, rather than being folded over like with other types of bindings. Perfect bound books are also more durable than other types of paperbacks, so they can stand up to repeated use without falling apart.
At CreationStationPrinting, we use high-quality glues and paper stocks to ensure that your perfect bound book will look great and last for years to come. Whether you're looking for a small run of novels or a large print run of manuals or textbooks, perfect binding is the ideal solution.
Order your Perfect Bound Books today!
If you're still unsure about whether perfect binding is right for your book, Contact us so that we can help you explore your publishing options!
HERE are some other Booklets & Calendars like this one!
Thanks for Reading!
Takeaway
At Creation Station Printing, we believe in providing our clients with everything they need under one roof. This means that we offer a wide range of services and products that cater to your specific needs and requirements.
We have a team of experts who are available to help you every step of the way. So if you're looking for quality printing services that will exceed your expectations this is the place to be.
Imagine, being able to go to your print provider, get every single item you might need from one place, and know that you are going to get the best price at all times.
Now that's loyalty. 
Check out Creation Station Printing today and ask them about their custom branded storefronts. This will start the conversation that could change the way your company does print forever.
Want to Learn More?
Check out more info about how we can build you your own custom branded business storefront and let us become your in house print shop today!