Premium Sell Sheets – A Great Way to Showcase Your Product or Service
A premium sell sheet design is an excellent way to showcase your product or service and persuade potential customers to take action. Your sell sheet should be visually appealing, easy to read, and contain a clear call to action. Premium sell sheets are an effective marketing tool because they succinctly summarize how your product or service solves a specific problem.
In addition, premium sell sheets are often printed on high-quality paper stock with full-color graphics, making them more likely to grab attention and be remembered.
If you're looking for an efficient and effective way to market your business, investing in premium sell sheets may be the answer.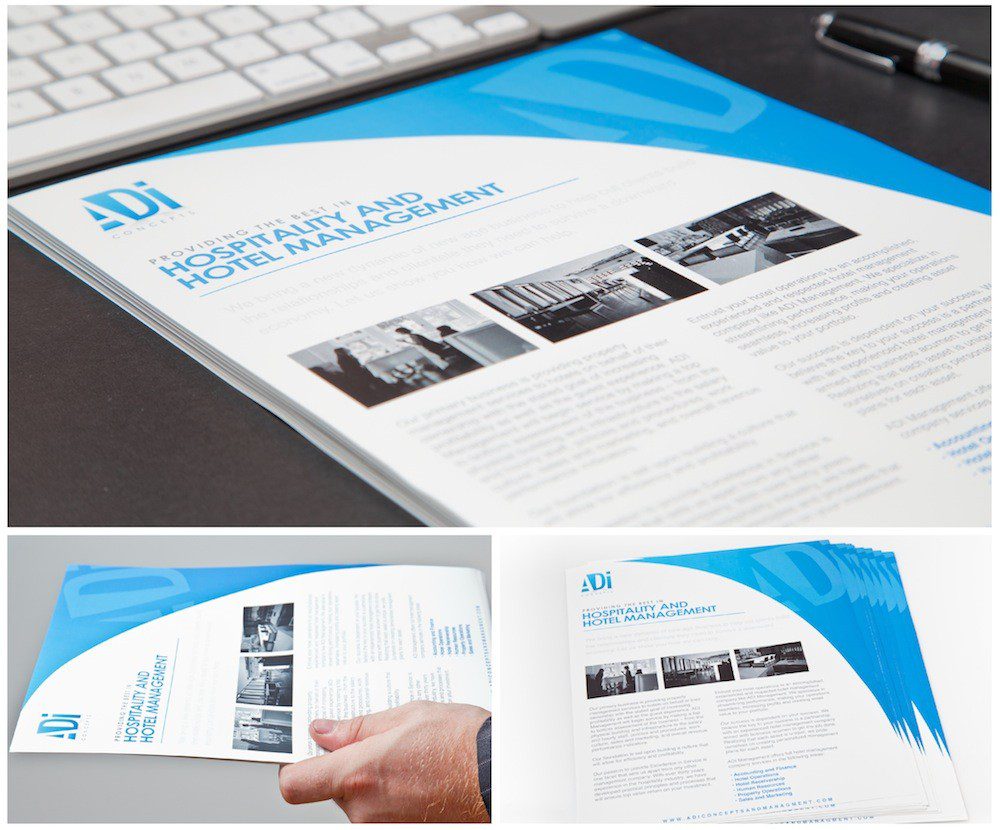 Premium sell sheets are the perfect way to make a physical first impression that captures the essence of your brand's identity and your product's purpose. They are often distributed to prospects through the mail, via email, or at actual meetings.
Premium sell sheets are printed on high-quality paper with a glossy finish, making them stand out from the competition. They are also double-sided, so you can include more information about your product or service.
Premium sell sheets are very affordable, making them a great marketing tool for any business.
Premium sell sheets help a business to engage with potential customers in a way that is professional and trustworthy. They demonstrate the capability of the product and the company's dedication to delivering a quality product. They also show that the company is able to engage its customers in a way that is both informative and engaging. This is because premium sell sheets are well-constructed and provide a great deal of information about the product. They also include pictures that help to show off the product's features. As a result, distributing premium sell sheets is an excellent way to show potential customers that your business is both trustworthy and has a lot to offer.
At CreationStationPrinting, we sell premium sell sheets that come with hole drilling options for easy installation. They are available in both custom and 8 standard sizes, and all orders are shipped within 1, 2, or 3 business days depending on the desired turnaround time. Our sales sheets are printed on high-quality paper with a glossy finish, and they can be customized to include your company logo, branding colors, and contact information.
Order Your Premium sell sheets today!
Need to know more about the printing process? Our print experts are ready to answer your questions. Contact Us today to learn more about this special product.
Check out HERE some other products like this one!
Thanks for Reading!
Takeaway
At Creation Station Printing, we believe in providing our clients with everything they need under one roof. This means that we offer a wide range of services and products that cater to your specific needs and requirements.
We have a team of experts who are available to help you every step of the way. So if you're looking for quality printing services that will exceed your expectations this is the place to be.
Imagine, being able to go to your print provider, get every single item you might need from one place, and know that you are going to get the best price at all times.
Now that's loyalty. 
Check out Creation Station Printing today and ask them about their custom branded storefronts. This will start the conversation that could change the way your company does print forever.
Want to Learn More?
Check out more info about how we can build you your own custom branded business storefront and let us become your in house print shop today!