Real Estate Signs for Real Estate Agents!
When it comes to Real Estate Advertising, there are many different options available to you. One of the most popular and effective forms of advertising is using Real Estate Signs. Real estate signs come in all shapes and sizes, and can be used for a variety of purposes. In this blog post, we will discuss about real estate signs, their uses, and how you can make them work for your Real Estate business!
Real estate signs are a great way to promote your property and attract attention from potential buyers or renters.
They come in all shapes and sizes, so you can choose the perfect sign for your needs. Real estate signs can be used for posts, a-frames, rider frames, riders, and more!
Real estate signs are a vital component of real estate advertising. They provide valuable information to would-be buyers or renters. Real estate signs can be used to promote open houses, list contact information, advertise special features or amenities of the property, and much more!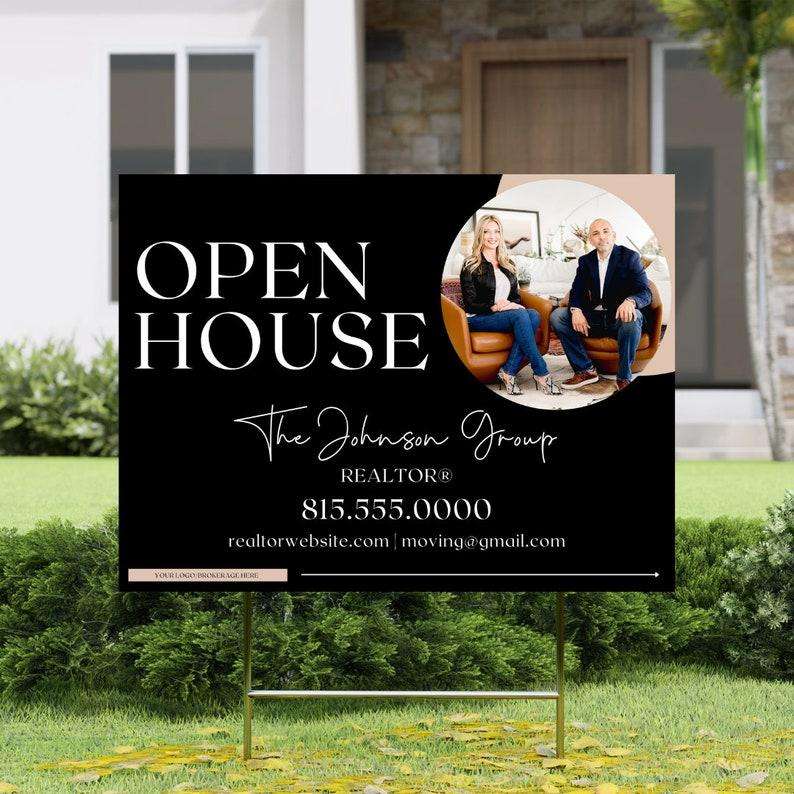 If you're looking for a way to effectively advertise your property, Real Estate Signs are a great option!
Real estate signs are a great way to promote your properties and increase drive by traffic. Our real estate signs are made from high quality materials and are designed to withstand the elements!
Real estate signs are among the most common type of signage. They are typically placed in front of an agent's active property listings for the purpose of attracting local attention to the listing as well as publicizing the listing agent and real estate agency. Sign style and size can range widely, with different branding, logos, colors, and contact information.
Real estate signs come in a variety of shapes and sizes, but they all have one thing in common: they help to sell houses.
These signs are often the first introduction potential buyers have to a listing, so it is important that they make a good impression. Well-designed real estate signs can help to capture attention, convey key information, and create a sense of excitement about a property. When it comes to real estate signage, there is no one-size-fits-all solution. But with careful planning and consideration, real estate agents can choose the right real estate signs to help them close more deals.
At CreationStationPrinting, Our real estate signs are also fade resistant and easy to read. Our real estate signs come in a variety of sizes and styles to fit your needs. We also offer custom real estate signs, real estate agent signs, brochure boxes, metal frames and more to help with all your real estate needs!
Our real estate signs achieve the results you want, in fact a recent NAR study showed that 63 percent of buyers said they used information from a for sale sign to help in their search. Use one of our professional designs or create your own for sale signs from scratch to get your properties sold today.
So don't wait any longer, order your Real Estate Signs today!
Contact us to know more about Outdoor Signs for your Business need!
Thanks for Reading!
Takeaway
At Creation Station Printing, we believe in providing our clients with everything they need under one roof. This means that we offer a wide range of services and products that cater to your specific needs and requirements.
We have a team of experts who are available to help you every step of the way. So if you're looking for quality printing services that will exceed your expectations this is the place to be.
Imagine, being able to go to your print provider, get every single item you might need from one place, and know that you are going to get the best price at all times.
Now that's loyalty. 
Check out Creation Station Printing today and ask them about their custom branded storefronts. This will start the conversation that could change the way your company does print forever.
Want to Learn More?
Check out more info about how we can build you your own custom branded business storefront and let us become your in house print shop today!