Splash Outdoor Banner Stand Only
This Splash Outdoor Banner Stand is great for indoor and outdoor use. Slide the banner onto the top perpendicular bar, then fastened to the pole using the 8 included plastic clips. As you might tell, the banner flag is very secure and displays proudly and fully with help of the top bar. The pole height can be adjusted from 4.1 ft. to 10.4 ft.The flag is only available single sided due to the mesh fabric with heights ranging from 5 ft. to 8 ft. The flag width is 32 inches. The 25-pound weighted steel base provides stability.
Includes:
Pole,
Steel round base (25″L x 25″W x 2″H)
Warranty: One (1) year on hardware
Display Size: 2.6'W x 10.4'H
| | |
| --- | --- |
| Templates | |
| Specsheet | |
| Instructions | |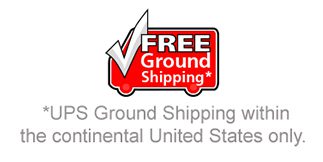 Don't see what you need here for your product? Need different paper stock options or sizes not shown? Don't worry. That means you need a custom job! Just fill out this form and we'll get you sorted out right away.