Ordering Made Easier for Your Company
Imagine being able to go to your print provider, get every single item you might need from one place, and know that you are going to get the best price at all times. We offer a wide range of services and products that cater to your specific needs and requirements. Our team of experts are available to help you every step of the way. If you're looking for quality printing services that will exceed your expectations, this is the place to be!

Fully Customizable to Meet Your Needs
Every storefront starts with the same base layout, but will be customized to represent your brand identity

Access to customized products you can order over and over again

We keep all of your designs on file, so you don't have to hunt down the correct print file every time

Choose who in your company has a login and can place orders or set up one login to share

Set up invoicing for flexible payment management

Order in bulk and store your inventory with us to take advantage of our fulfillment and distribution services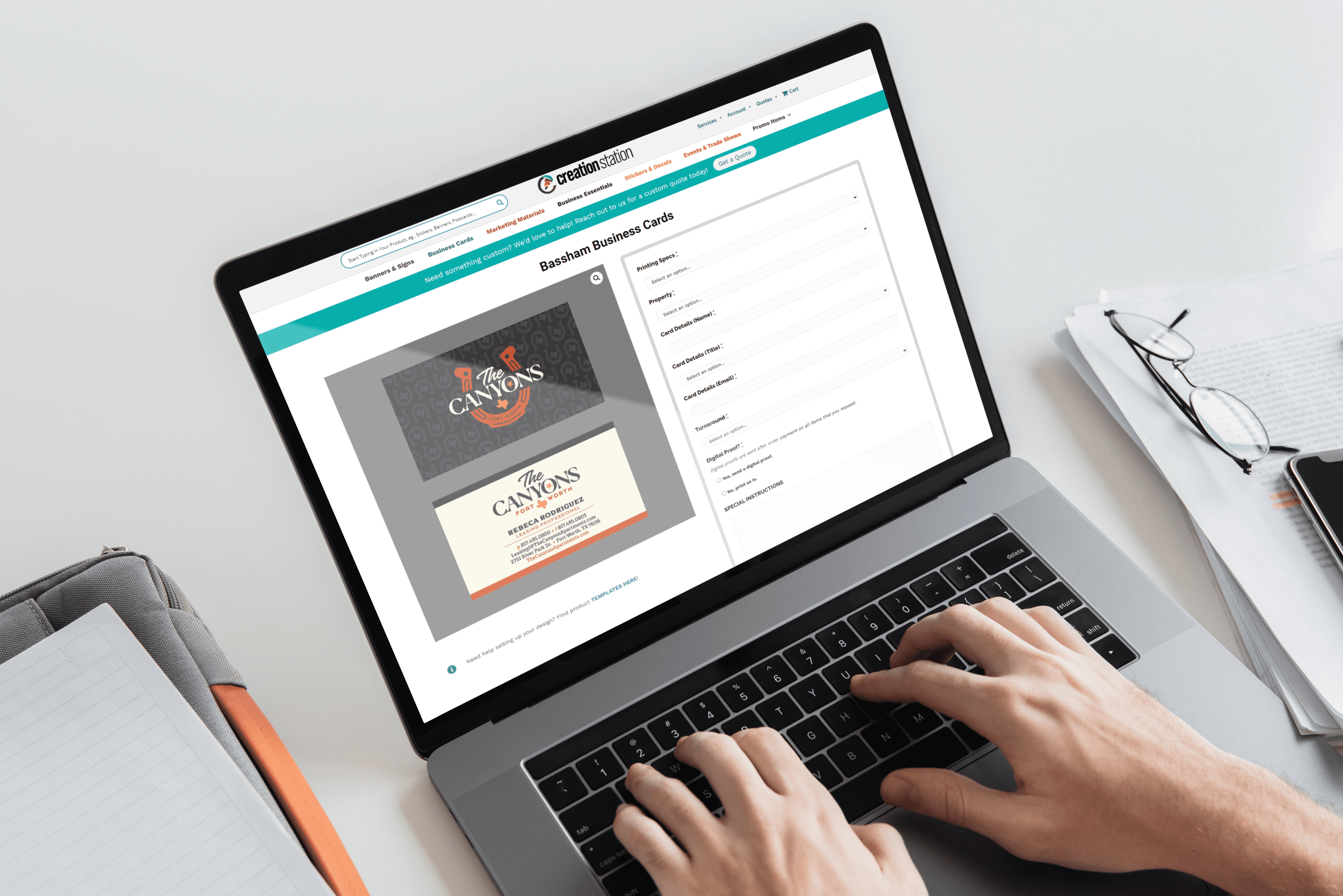 Order from your custom storefront in minutes or submit a quote for a custom project.
Flexible payment management, so you don't have to pay with a credit card upfront.
We set up products just for you, so you can easily order over and over again.
You can contact us via phone, email, online chat, or even schedule a video call.
Order in bulk, store your inventory with us, and we'll pack and ship for you!
Most products have a 2-3 day turnaround and fulfillment orders ship out within 1-2 days.