Black and White Copies – Good Option To Create Simple Documents
Black and White copies are a cost effective way to print documents such as self-mailers, brochures, flyers, catalogs, invitations, newsletters, and more. There are many benefits to choosing Black and White copies over full-color printing. One of the biggest benefits is that Black and White copies are typically much less expensive to print. In addition, Black and White copies can actually be more readable than full-color documents, which can be important for some types of materials.
Black and White copies also tend to have a more classic look that can be well-suited for some types of documents. When it comes to deciding between Black and White copies and full-color printing, it is important to consider the purpose of the document and the intended audience. In many cases, Black and White copies will be the best choice in terms of both cost and appearance.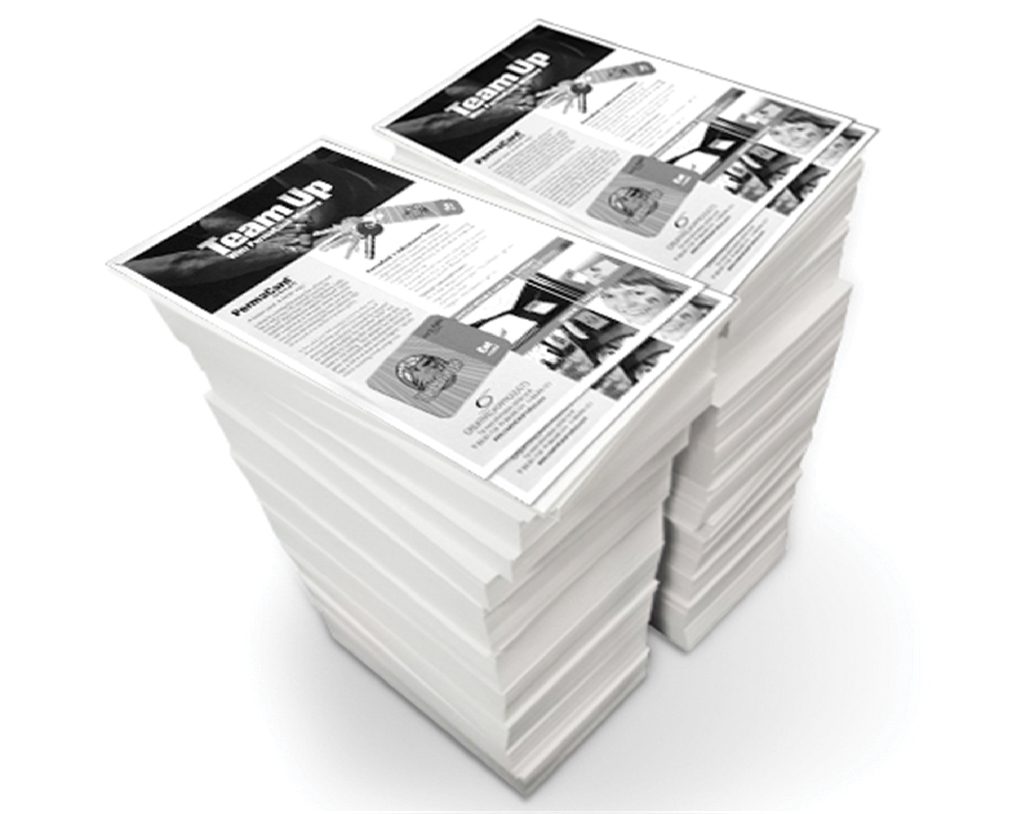 Black and white copying is a monochromatic (one color) printing process that uses solely black ink or toner while the white remains unprinted. The most common example of black and white printing is black text or the inside pages of a coloring book. Black and white copies are more affordable than color copies because they use less ink.
Black and white copies are a great way to get your message across without spending a lot of money on color printing.
They are also a great option for creating simple, professional-looking documents. At CreationStationPrinting, we offer high-quality black and white copying services that will exceed your expectations. We understand the importance of delivering quality prints, so we use the latest printing technology to ensure that your copies are crisp and clear. We also offer a variety of paper options to choose from, so you can find the perfect paper for your needs. Best of all, our black and white copying services are very affordable, so you can get the prints you need without breaking your budget.
At CreationStationPrinting, we pride ourselves on providing our customers with the highest quality black and white copies available. Whether you're looking to make a great impression with prospective clients or simply want to surprise your family with an original and unique printing experience, our team of experienced professionals will exceed your expectations. With our state-of-the-art equipment and 22+  years of experience, we're able to provide our customers with flawless output that will leave a lasting impression.
Contact us today to learn more about our black and white copies services. We look forward to helping you create quality prints that will impress your customers.
Check out HERE some other products like this one!
Thanks for Reading!
Takeaway
At Creation Station Printing, we believe in providing our clients with everything they need under one roof. This means that we offer a wide range of services and products that cater to your specific needs and requirements.
We have a team of experts who are available to help you every step of the way. So if you're looking for quality printing services that will exceed your expectations this is the place to be.
Imagine, being able to go to your print provider, get every single item you might need from one place, and know that you are going to get the best price at all times.
Now that's loyalty. 
Check out Creation Station Printing today and ask them about their custom branded storefronts. This will start the conversation that could change the way your company does print forever.
Want to Learn More?
Check out more info about how we can build you your own custom branded business storefront and let us become your in house print shop today!