Custom Printed Roll Labels – A Great Solution for Business Branding
Roll labels are a great solution for businesses that need to create professional-looking branding on a large volume of boxes, bags, jars, bottles and more. You can find roll labels made from an assortment of materials, including options that are suitable for dry goods or liquids. And because they arrive coiled around a roll, they're easy to use and store within smaller spaces.
Plus, our roll labels offer both indoor and outdoor durability, so you can rest assured knowing that your products will look great no matter where they end up.
So if you're looking for an easy way to create consistent branding across a large inventory, custom roll labels are a great option.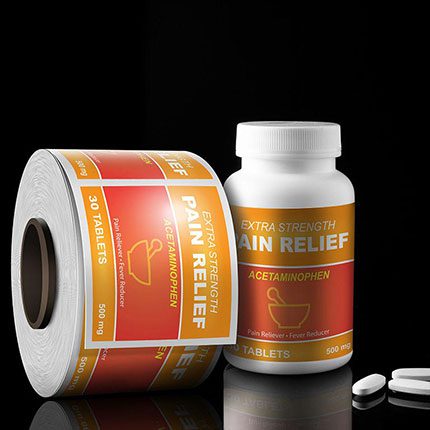 Roll labels are a great way to get a lot of labels produced quickly and cheaply. They are easy to design and can be printed in large quantities, making them ideal for businesses or individuals who need a lot of labels on hand. Roll labels are also easy to apply, making them perfect for multiple uses.
Whether you need a roll of labels for a one-time job or you want to keep a stash on hand for future use, roll labels are a versatile and affordable option. Roll labels are an essential part of any business that ships products. They come in all shapes and sizes, but they all have one thing in common: they need to be applied quickly and accurately. That's why roll labels are the best choice for businesses that need to ship products on a regular basis.
Roll labels are easy to store and easy to apply, and they won't be damaged during storage or shipping. So if you're looking for a label that will help your business run smoothly, roll labels are the way to go.Roll labels are often the most affordable and cost-efficient option for your sticky solutions, especially in higher unit quantities.
This makes them great for a huge variety of uses, including packaging, giveaways, and general sticker bombing. If you have a trade show, networking conference, or large event coming up, roll labels are the perfect solution for raising brand awareness and getting individuals hyped about your brand. You can tear them off and hand them out at events for people to stick anywhere they'd like! Plus, roll labels tend to be more durable than other types of stickers, so they'll last longer and stick better.
At CreationStationPrinting, our roll labels come in a wide variety of materials that make them perfect for corporate or personal use. With so many options to choose from, you can be sure to find the perfect label for your needs. Our roll labels are versatile and can be used on a variety of products, including custom commercial business products or customized gifts for any occasion. Whether you're looking for a way to promote your brand or add a personal touch to a gift, our roll labels are sure to meet your needs.
Order Custom Roll labels today!
To know more about our printing products like this one, Contact us today or call us at 512-430-1223. You can also choose to chat with us via out "Live Chat" button. We are more than willing to assist you on all your printing needs!
Thanks for Reading!
Takeaway
At Creation Station Printing, we believe in providing our clients with everything they need under one roof. This means that we offer a wide range of services and products that cater to your specific needs and requirements.
We have a team of experts who are available to help you every step of the way. So if you're looking for quality printing services that will exceed your expectations this is the place to be.
Imagine, being able to go to your print provider, get every single item you might need from one place, and know that you are going to get the best price at all times.
Now that's loyalty. 
Check out Creation Station Printing today and ask them about their custom branded storefronts. This will start the conversation that could change the way your company does print forever.
Want to Learn More?
Check out more info about how we can build you your own custom branded business storefront and let us become your in house print shop today!