Cut Vinyl Lettering – Great Way to Make Your Message Stand Out
Cut Vinyl lettering is a self-adhesive product made from durable vinyl material. It's perfect for sign making and can be used to create customized messages for your sign. Vinyl lettering is available in many different font styles and colors, and can be easily applied to any smooth surface.
Cut vinyl lettering is a great way to make your message stand out, and can be used to create unique designs and shapes. Cut vinyl lettering is also very durable, so it will last for years to come.
Cut vinyl lettering is the perfect way to make a big impact with your advertising!
Whether you're looking to promote your business on your car or truck, or you want to add some personality to your boat, cut vinyl lettering is a great option. You can also use it on walls and windows, giving you a wide range of options for where to display your message.
Best of all, cut vinyl lettering is very versatile, so you can change your mind at any time and easily remove or replace it as needed. With so many potential uses, it's no wonder that cut vinyl lettering is one of the most popular advertising methods around!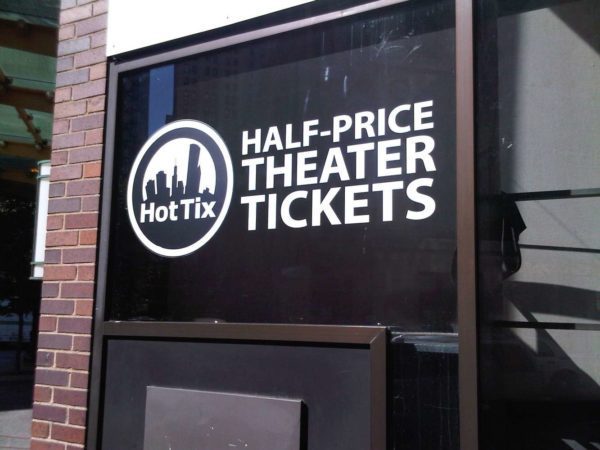 We offer a variety of standard Cut Vinyl Lettering designs, or we can customize as per your requirements. Our Cut Vinyl Lettering is made from high-quality vinyl, so it's durable and long-lasting. Plus, it's easy to apply and remove, so you can change your message as often as you like.
Whether you're looking for Cut Vinyl Lettering for your business or personal use, Creation Station Printing is the perfect solution.
Use vinyl lettering for:
Promotions
Quotes
Company blurbs
Advertising
There is no limit to the ways vinyl lettering can work for you!
Cut vinyl lettering is a popular choice for both businesses and individuals who want to add a personal touch to their vehicles or windows. Cut vinyl lettering is made from a durable vinyl material that can withstand the elements and resist fading, making it an ideal choice for both indoor and outdoor use.
Cut vinyl lettering is also easy to apply and can be removed without damaging the surface beneath, making it a versatile decorating option. Cut vinyl lettering is available in a wide range of colors and fonts, so you can find the perfect design to match your style. Cut vinyl lettering is an affordable way to add a personal touch to your car, truck, or window, and it's a great way to show your personality.
Contact us today to learn more about our Cut Vinyl Lettering print services!
HERE are some other Window Signs like this one!
Thanks for Reading!
Takeaway
At Creation Station Printing, we believe in providing our clients with everything they need under one roof. This means that we offer a wide range of services and products that cater to your specific needs and requirements.
We have a team of experts who are available to help you every step of the way. So if you're looking for quality printing services that will exceed your expectations this is the place to be.
Imagine, being able to go to your print provider, get every single item you might need from one place, and know that you are going to get the best price at all times.
Now that's loyalty. 
Check out Creation Station Printing today and ask them about their custom branded storefronts. This will start the conversation that could change the way your company does print forever.
Want to Learn More?
Check out more info about how we can build you your own custom branded business storefront and let us become your in house print shop today!