Design Happy Birthday Banners For Birthday Party Decoration
Happy birthday banners are a popular choice for birthday party decorations. They are easy to use and can add a touch of elegance to any birthday celebration.
Happy birthday banners come in a variety of colors, sizes, and styles.
They can be hung from the ceiling, walls, or doorways. Happy birthday banners can also be used to decorate the tables, chairs, or floors. Happy birthday banners add a festive touch to any birthday party and can make the guests feel special.
Looking for a unique way to wish someone a happy birthday?
Check out our HAPPY BIRTHDAY BANNER! This banner is made with pearl paper and hand-strung with ribbon for easy hanging. The letters are printed in thick, luxurious white foil, making this banner perfect for any special occasion.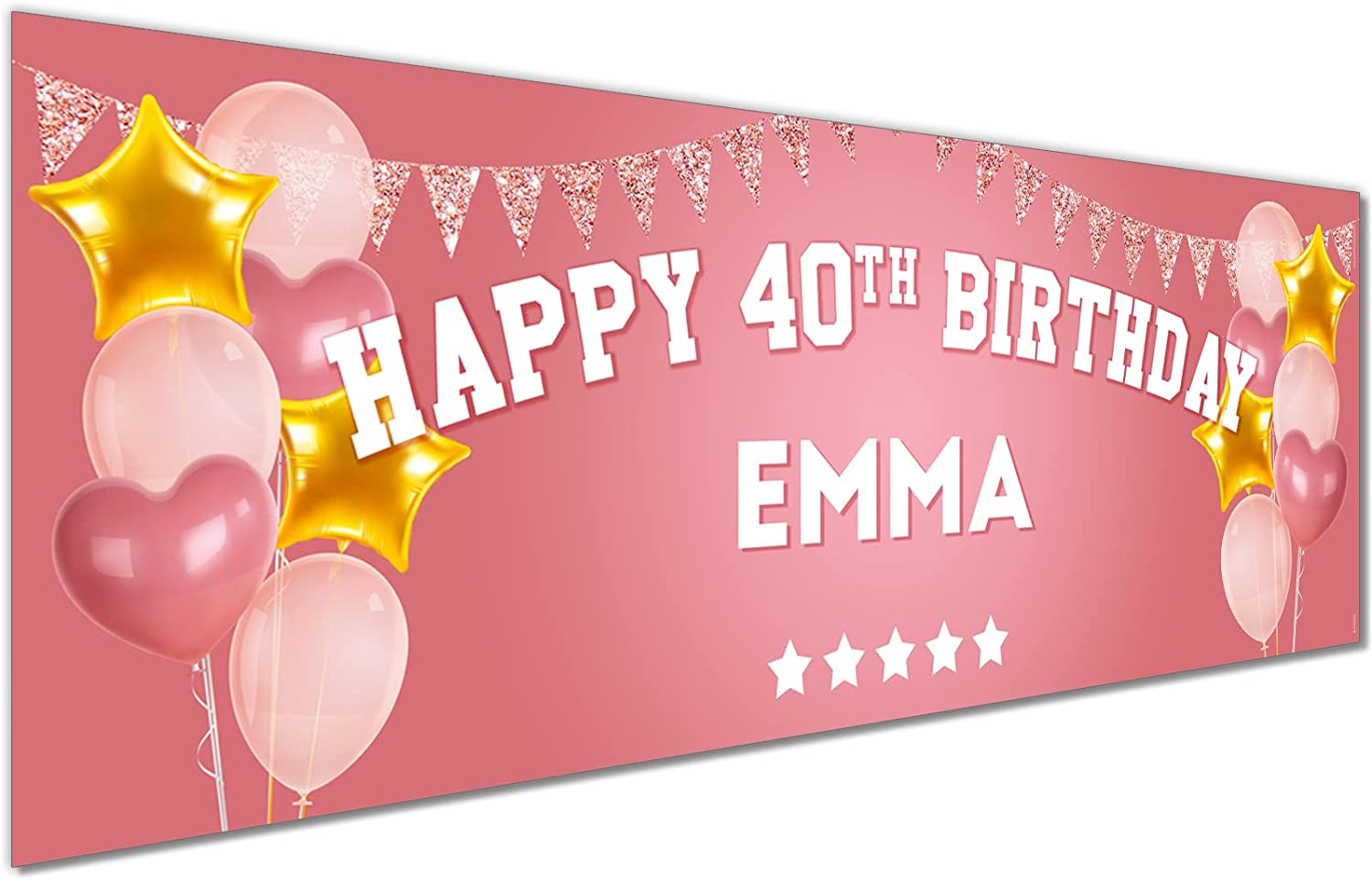 No birthday celebration is complete without a Happy Birthday banner. Birthday banners add excitement and glamour to the party. They also shout out birthday wishes to the crowd. Birthday banners are available in a large number of shapes and sizes!
PERSONALIZE YOUR MESSAGE WITH CUSTOM HAPPY BIRTHDAY BANNERS
Happy birthday banners are usually made of cloth or paper. The cloth banners are more expensive but they last longer. The paper banners are less expensive but they tear easily. Happy birthday banners can be easily made at home with materials that are readily available. All you need is a piece of cloth or paper, some glue, and some colorful birthday decorations. Making your own Happy Birthday banner is a fun way to personalize your birthday party.
At CreationStationPrinting, we provide the best birthday banners to help make your special day even more incredible. Our banners are printed on both sides for added attractiveness, and can be customized to fit your specific requirements. Whether you're celebrating the birthday of a mother of an infant or an eighty-year-old heart throb, we have a banner that will perfectly suit the occasion. Our big birthday banners create a fun atmosphere and are an excellent and inexpensive way to make a great impression. Our banners are available in a variety of colors to match your birthday party theme.
So let us help you make this birthday one to remember with our Happy Birthday banners!
Happy birthday banners are a must have decoration for any birthday party. They add charm and spirit to the celebration and can be customized to match the colors of the birthday party theme!
Birthday banners can also be used and reused as a birthday tradition, bringing a part of every birthday. Mini birthday banners can be used to decorate chairs, tables and doors at venues. A little personalized touch is always welcome to make the birthday banners more effective.
Birthday banners cater to the needs of all, leading to a happy celebration. So let's announce with a banner that it's time to celebrate! Happy birthday!
Make your birthday more special with this masterpiece set of banners this year!
Contact us today to learn more about our Banner printing services.
Takeaway
At Creation Station Printing, we believe in providing our clients with everything they need under one roof. This means that we offer a wide range of services and products that cater to your specific needs and requirements.
We have a team of experts who are available to help you every step of the way. So if you're looking for quality printing services that will exceed your expectations this is the place to be.
Imagine, being able to go to your print provider, get every single item you might need from one place, and know that you are going to get the best price at all times.
Now that's loyalty. 
Check out Creation Station Printing today and ask them about their custom branded storefronts. This will start the conversation that could change the way your company does print forever.
Want to Learn More?
Check out more info about how we can build you your own custom branded business storefront and let us become your in house print shop today!