Etched Glass Decals - Great Way to Advertise your Business
Etched glass decals are a self adhesive film of great durability and elegance. Its name refers to the look of this film on the glass. This vinyl is a 60 micron cast vinyl with a brilliant visual etched effect with excellent dimensional stability. Excellent UV, temperature, humidity and salt-spray resistance. Etched glass decals are easy to maintain and have reasonable costs, making it very popular in the decoration of places like schools, hospitals, office partitions, museums, stores, in other words glass decoration in general.
Etched glass decals offer up to 5 years outdoor durability and up to 7 years on the inside of external windows and 10 years on internal partitions, windows and glass shower doors. Choose from a wide variety of colors to create the perfect look for your space.
Etched glass has a beautiful, timeless look that can add a touch of elegance to any home. Unfortunately, it can also be quite expensive.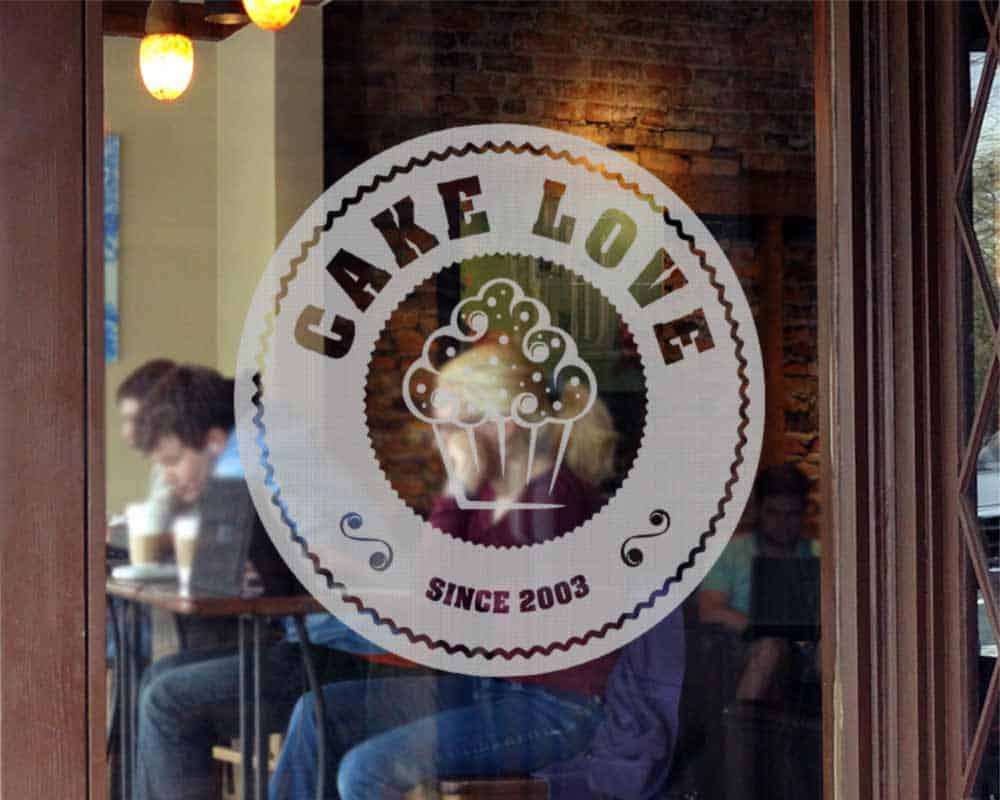 If you're looking for a more budget-friendly option then at CreationStationPrinting, consider our Etched Glass Decals. These decals are made of a static cling material that can be easily applied and removed from any smooth, clear surface. They're perfect for sliding glass doors, shower doors, windows, and mirrors!
Etched glass is no longer out of reach. With our Etched Glass Decals, you can achieve the same look for a fraction of the price!
Etched glass decals are a great way to advertise your business:
They are easy to see and make your business stand out. Etched glass decals are also a great way to promote your business.
They are a great way to get your name out there and make your business known.
Etched glass decals are also a great way to keep your customers coming back.
They are a great way to remind them of your business and what you have to offer.
Etched glass decals are also a great way to show customers that you care about your business and that you want them to come back.
Etched glass decals are also a great way to make sure that your customers know that you appreciate their business.
Etched glass decals are also a great way to get new customers. Etched glass decals are a great way to show potential customers that you have something new and different to offer them.
Etched glass decals are also a great way to let potential customers know that you care about what they think and that you want their business.
At Creation Station Printing, we specialize in creating custom Etched glass decals. Whether you need a small decal for your office door or a large banner for your storefront, we can create a high-quality decal that meets your specific needs. We use the latest printing technology to produce crisp, clear decals that are easy to install and will last for years. Our team of experienced professionals will work with you to ensure that your decals are exactly what you want. We offer a variety of sizes and shapes to choose from, so you can be sure to find the perfect decal for your business.
 Contact us today to learn more about our Etched glass decals!
HERE are some other Window Signs like this one!
Thanks for Reading!
Takeaway
At Creation Station Printing, we believe in providing our clients with everything they need under one roof. This means that we offer a wide range of services and products that cater to your specific needs and requirements.
We have a team of experts who are available to help you every step of the way. So if you're looking for quality printing services that will exceed your expectations this is the place to be.
Imagine, being able to go to your print provider, get every single item you might need from one place, and know that you are going to get the best price at all times.
Now that's loyalty. 
Check out Creation Station Printing today and ask them about their custom branded storefronts. This will start the conversation that could change the way your company does print forever.
Want to Learn More?
Check out more info about how we can build you your own custom branded business storefront and let us become your in house print shop today!