Fitted Table Throws - A Professional Touch to any Trade Show or Event
Fitted table Throws are a type of tablecloth that is specifically designed to fit over a table. Unlike a traditional tablecloth, which can often be wrinkled and difficult to keep in place, a fitted table throw fits snugly over the edges of the table and helps to keep it looking neat and tidy. Fitted table Throws are available in a variety of sizes and fabrics, making them an ideal option for both indoor and outdoor use.
In addition to their practical benefits, fitted table covers also lend an air of sophistication to any setting, making them an excellent choice for special occasions and formal events.
Fitted table throws are a type of table cover that fit snugly around all three sides of a table, while leaving the back open. Fitted throws are typically made from a stretchy fabric, such as polyester, which makes them easy to put on and take off.
Fitted table throws are ideal for trade show booths, as they provide a professional look while still allowing easy access to storage and wiring under the table.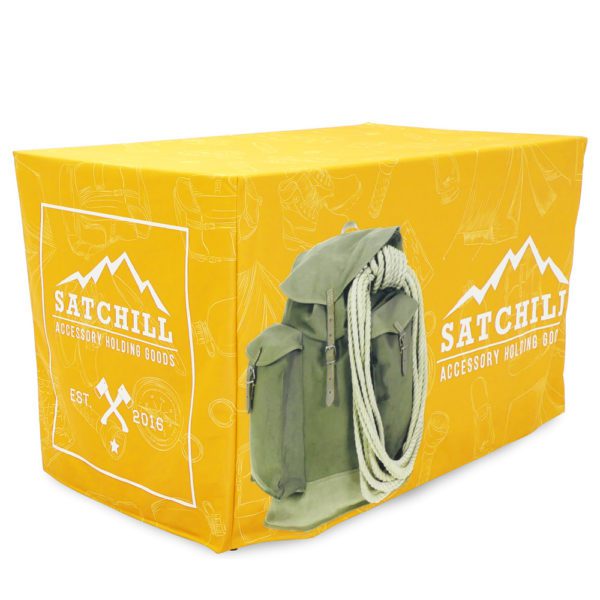 Most fitted throws are printed with a company logo or other message, making them a great way to promote your brand. Fitted table throws are available in a variety of colors and sizes to fit any need. Fitted table throws are a type of promotional linen that can be used to cover the tables at trade shows, conventions, and exhibitions.
They are made from a stretchy fabric that can be adjusted to fit different sized tables. The fabric is also wrinkle-resistant and can be machine-washed, making it easy to care for. Fitted table throws are available in a variety of colors and can be customized with a company logo or message. They are an effective way to promote a business and make a professional impression at events.
Fitted table throws are a great way to promote your business while adding a professional touch to any trade show or event.
Offered in a variety of styles and colors, these covers can be custom printed with your company logo or any other graphic you need to represent your business. Fitted table covers are easy to set up and take down, and they can be reused again and again, making them a cost-effective way to promote your brand. Whether you're looking for a simple way to dress up your booth or want to make a big impression at your next event, custom printed fitted table covers are an excellent choice.
At CreationStationPrinting, we offer several different types of custom high-quality fitted table throws for your trade show or events in Austin. Our table throws are made of durable polyester that's ideal for travel and event use.
All of our table throws can be fully printed with your custom artwork and have a designated area for your logo so it can clearly be read by anyone passing by. Fitted table throws also help to create a neat and tidy appearance, which can give your booth a polished look that stands out from the rest.
Browse our selection of high-quality Table Throws & Table Runners and find the right one for your next event in Austin.
For more information or to place an order, please visit our website or Call us today at: 512-430-1223, our team will be available to support you!
Thanks for Reading!
Takeaway
At Creation Station Printing, we believe in providing our clients with everything they need under one roof. This means that we offer a wide range of services and products that cater to your specific needs and requirements.
We have a team of experts who are available to help you every step of the way. So if you're looking for quality printing services that will exceed your expectations this is the place to be.
Imagine, being able to go to your print provider, get every single item you might need from one place, and know that you are going to get the best price at all times.
Now that's loyalty. 
Check out Creation Station Printing today and ask them about their custom branded storefronts. This will start the conversation that could change the way your company does print forever.
Want to Learn More?
Check out more info about how we can build you your own custom branded business storefront and let us become your in house print shop today!