Hang Tags Printing – Great Way to Catch The Eye of Potential Customers
Hang tags are important for any product, as they are one of the first things a potential customer will see. They need to be eye-catching and representative of the product itself. With so many products on the market, it is important to make sure that your product stands out from the rest. Hang tags can be made from a variety of materials, including paper, plastic, metal, and more.
There are also many different designs hang tags to choose from.
As such, there is no excuse for not having an attractive and eye-catching hang tag. If you want your product to succeed in the market, make sure you invest in a good hang tag. It could be the difference between success and failure.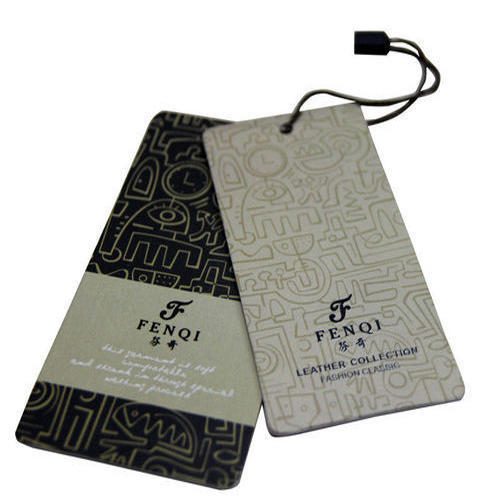 Hang tags are a great way to catch the eye of potential customers, and they can be used in a variety of ways.
Hang tags come in a variety of shapes, sizes and materials, and they can be printed with full-color digital printing.
They are available in 4 different shapes.
They come with a string to tie the tag.
These tags are a great way to promote your products or brand, and they can help you to reach a wider audience.
Hang tags are an essential tool for any business looking to promote their products or brand.
These tags are an essential part of any retail business, and they can be a great way to promote your brand identity. Hang tags also known as swing tags are easy to design and affordable, and they can help you create a professional look for your garments, gifts or packaging. Hang tag can be printed on a variety of paper stocks, and they can be die-cut to create unique shapes. You can also add a hole punch or string to your hang tag to make it easy to attach to your product. Hang tag is a versatile marketing tool, and they can be used in a variety of ways to promote your brand.
Hang tags are small pieces of card stock or paper that are attached to clothing or other products.
They typically include information about the product, such as the brand name, size, and price. Hang tags can be customized with full-color digital printing, which allows you to add your own logo, brand name, slogan, contact information, or product description. Swing tags are a type of tags that is attached to clothing items. They are usually made from a thicker paper stock and include a hole or slot so that they can be attached to a garment using a string or ribbon. Hang tags are an ideal way to label your products in your shop. You can pair them with price stickers and mark them with differing size indications.
CreationStationPrinting offers high-quality printing on hang tags and other types of swing tags. We offer a wide variety of paper stocks and finishes to choose from, so you can create the perfect hang tag for your needs. So get ready to order your Custom Hang tags according your Business need!
If you're looking for other printing products for your business & events, Contact us or call us today at: 512-430-1223. We'd be happy to assist you.
HERE are some other Banner & Signs For Business & Events!
Thanks for Reading!
Takeaway
At Creation Station Printing, we believe in providing our clients with everything they need under one roof. This means that we offer a wide range of services and products that cater to your specific needs and requirements.
We have a team of experts who are available to help you every step of the way. So if you're looking for quality printing services that will exceed your expectations this is the place to be.
Imagine, being able to go to your print provider, get every single item you might need from one place, and know that you are going to get the best price at all times.
Now that's loyalty. 
Check out Creation Station Printing today and ask them about their custom branded storefronts. This will start the conversation that could change the way your company does print forever.
Want to Learn More?
Check out more info about how we can build you your own custom branded business storefront and let us become your in house print shop today!