High Quality Acrylic Prints – To Display Your Favorite Photos
Acrylic prints are a great way to add a modern touch to your home decor. They can spruce up any dull room or wall, and they come in a variety of designs and styles. However, not all acrylic prints are created equally. There can be varying degrees of quality, from low-resolution prints that look grainy and pixilated to high-resolution prints that are clear and sharp.
When you're choosing an acrylic prints company, it's important to choose one that offers the best image quality.
Acrylic prints with the highest resolutions will have sharper images and more vibrant colors. They'll also be less likely to fade over time. So when you're looking for an acrylic print company, make sure to choose one that can provide you with the best quality prints!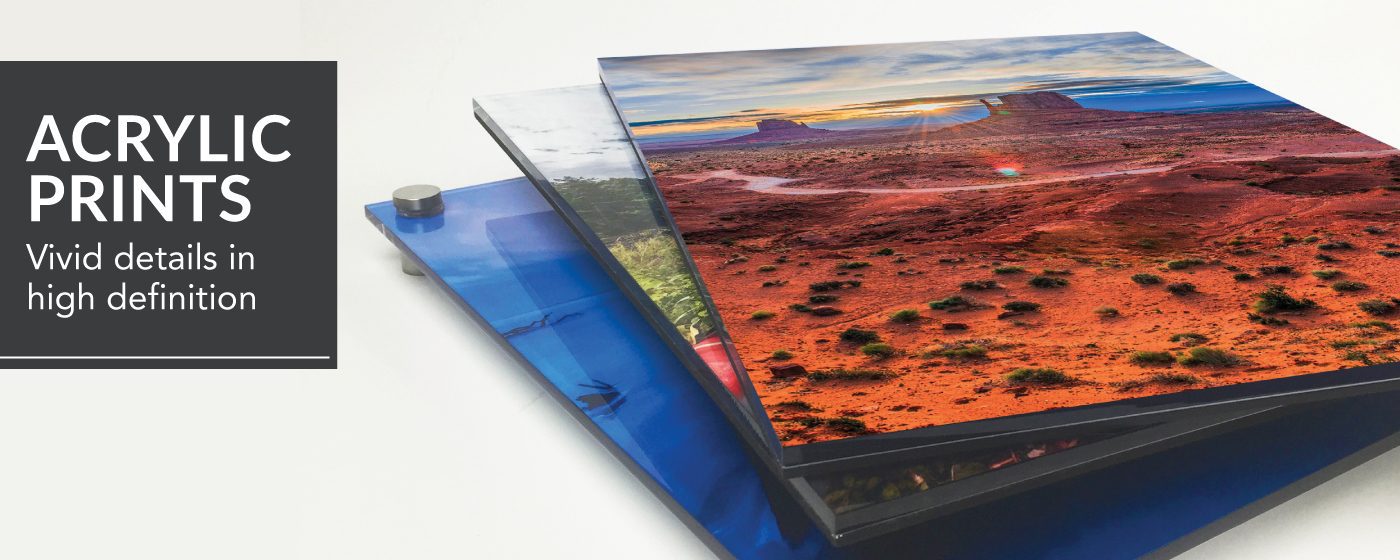 Acrylic prints are a beautiful and modern way to display your favorite photos, but with so many printing companies out there, it can be tricky to know how to choose the best one like CreationStationPrinting!
Our complete guide outlines the essential criteria to look for when choosing an acrylic printing company, including printing different sizes, allowing diverse print options and giving competitive pricing. We have also covered how to select acrylic prints for specific purposes like for a business, for home use, or those looking for large format acrylic prints. With this information in hand, you'll be sure to find the perfect company to produce your next custom acrylic print!
What are Acrylic Prints?
Acrylic prints are one of the newest ways to display your photos and images. By printing directly onto acrylic plastic sheets or mounting onto fine art paper, your prints will have a beautiful glossy finish that brings out vibrant colors. Acrylic prints are also extremely durable, making them perfect for busy areas in your home or office, as well as being waterproof. You can easily find the perfect way to display your new acrylic print. Whether you're looking for professional photo printing, fine art photography, or a unique family photo gift, acrylic prints are a great option!
What is Acrylic?
Acrylic is a popular choice for Acrylic prints due to its light weight and shatter resistance when compared to traditional glass. Acrylic also offers superior clarity to glass and can be UV-stabilized by adding inhibitors to the material during manufacturing. When Acrylic is exposed to sunlight, it will resist yellowing and remain optically clear for many years.
Acrylic can be easily fabricated using a wide variety of methods including sawing, routing, laser cutting, and polishing. Acrylic can also be thermoformed into complex shapes with great clarity and detail. Because of these properties, Acrylic is often used in applications where visibility is important such as aircraft windows, windshields, skylights, diving masks, and aquariums. It is also commonly used in displays, signage, POP displays, and interior design.
Advantages of Acrylic Prints
Acrylic prints have many advantages over other printing options, including: vibrant colors, durability, and being waterproof.
At CreationStationPrinting, we understand that businesses, professionals, and artists all have different needs when it comes to printing. That's why we offer a variety of optically pure acrylic prints with different effects. Whether you're looking for a frosted effect, backlighting for displays, or selective transparency to highlight a logo, we've got you covered.
We also offer a variety of mounting options, including decorative or floating frames, a back float, metal posts, or no mount. And our prints come in four different shapes to suit your needs. So whatever your printing needs may be, CreationStationPrinting is here to help.
Contact us today to learn more about other Indoor Signs for your Business!
Thanks for Reading!
Takeaway
At Creation Station Printing, we believe in providing our clients with everything they need under one roof. This means that we offer a wide range of services and products that cater to your specific needs and requirements.
We have a team of experts who are available to help you every step of the way. So if you're looking for quality printing services that will exceed your expectations this is the place to be.
Imagine, being able to go to your print provider, get every single item you might need from one place, and know that you are going to get the best price at all times.
Now that's loyalty. 
Check out Creation Station Printing today and ask them about their custom branded storefronts. This will start the conversation that could change the way your company does print forever.
Want to Learn More?
Check out more info about how we can build you your own custom branded business storefront and let us become your in house print shop today!