How to Design a Brochure that Packs a Punch
Are you struggling to design a brochure that stands out?
Designing a great brochure is not an easy task, but the rewards are worth the effort. You work hard to create a product that has an impact on people, and your brochure should do the same.
In this article, you'll find tips on how to design a brochure that's compelling and leaves people wanting more. Keep reading for tips on brochure design that packs a punch!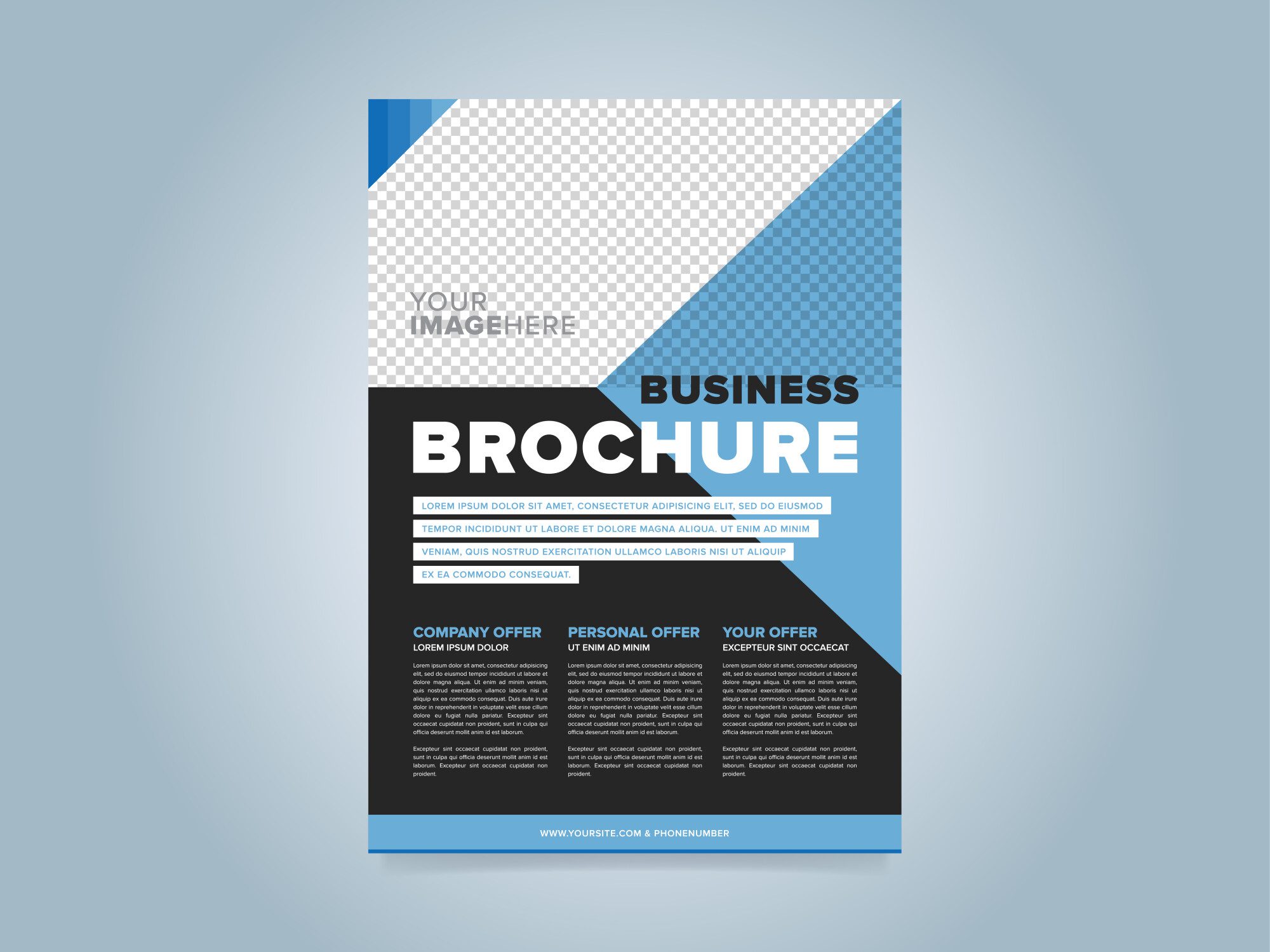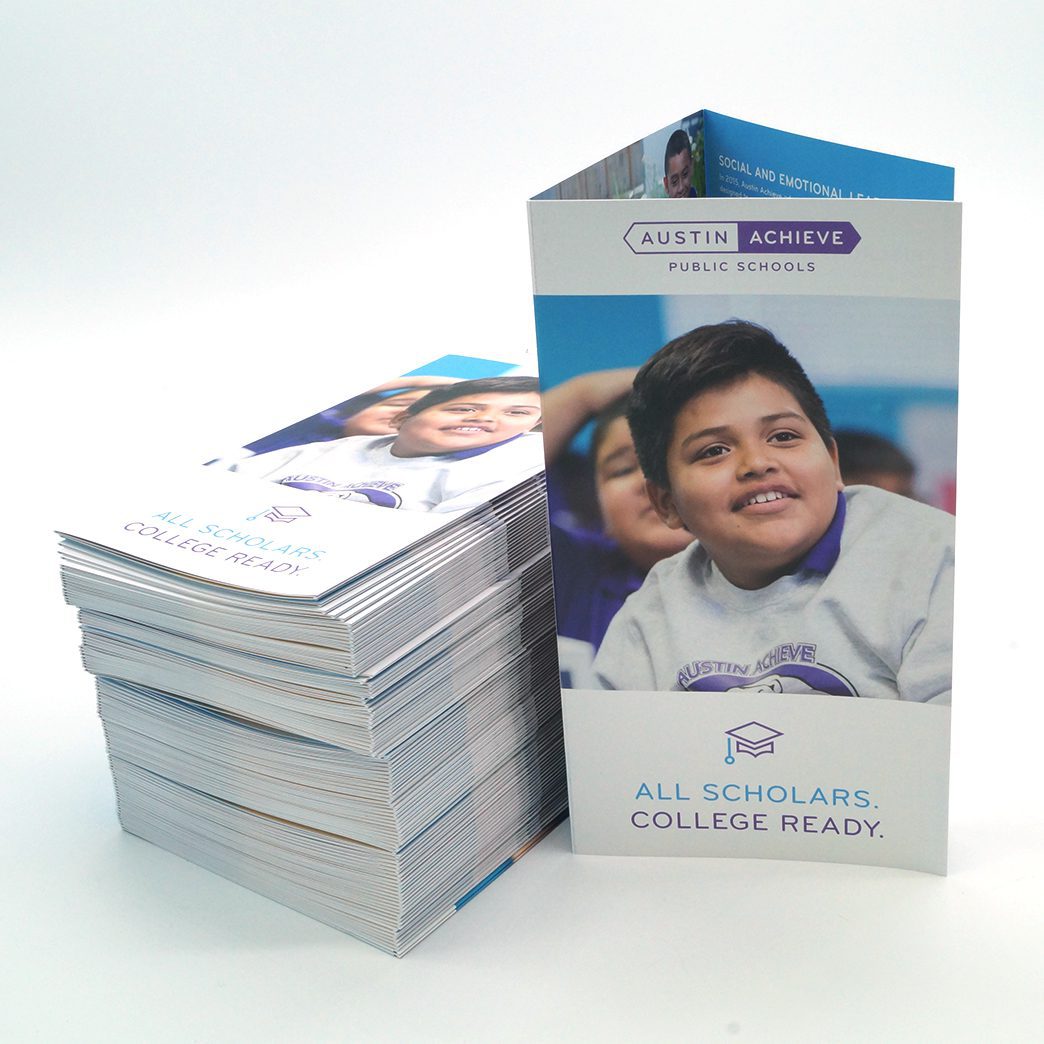 Brochure Printing
Brochures are a great way to promote your business and give potential customers all the information they need. It's not easy to design a brochure that gets your message across is not easy, but is always worth it!
At Creation Station, we offer brochure printing services and other marketing materials to help you reach new customers with eye-catching designs. Get a quote from us today or call (512)430-1223 to speak with us!
Identify Your Target Audience
Before you start writing a brochure or marketing campaign, it is important to find your target audience. You want to make sure that you are not wasting time and money on people who are not interested in what you have to offer.
It can be difficult to find your target audience, but there are a few ways that you can make the process easier. You can start by asking yourself some questions about your product or service and who would use it.
Once you have an idea of who your potential customers are, you can start exploring how to create a brochure to reach them. It is important to understand who they are and what they need in order to connect with them.
What's Your Objective?
Your brochure is not just a piece of paper you put together to showcase your company. It's an important marketing tool that has the power to drive interest, create brand awareness, and promote your products and services.
An effective brochure is created with a specific objective in mind. The objective will help you decide which content to include, what design elements to use, and how much text should be included.
Some objectives for your brochure could be:
Bring in new customers
Drive interest in products and services
Create brand awareness
Promote an event or marketing campaign
Educate your audience
Develop Your Message
A brand's message is the most important part of its identity. It is what communicates with customers and potential clients about what the company stands for.
A strong message will make a business more memorable and recognizable to consumers. It also helps avoid confusion when customers are trying to find a product or service online.
When you are developing a brand message, it is important to consider the target audience, the goals of your organization, and the competition. You should have a clear message that communicates what your company does and how it is different from your competitors.
Pick a Brochure Format
In marketing, brochures are a popular form of advertising. They work well for direct mail, trade shows, and other events.
It is important to pick the right brochure format for your project because it will determine how many people will read it and what kind of design you should use.
There are four main formats: folding pamphlet, flyer, leaflet, and long-form documents. A pamphlet is a short document that can be folded and mailed, handed out, or inserted into an envelope with a letter or advertisement inside.
Flyers are used for promotions that last for one day only. Leaflets are similar to flyers, but they have more information on them. Long-form documents are often used as part of a business plan or proposal because they provide more detail than pamphlets or leaflets do.
Designing a Brochure For Impact
When you design a brochure, it is important to keep in mind the audience you are trying to target and the message you want to convey. There are many different types of brochures, such as:
- Product or service brochures: These are used by companies that want to advertise their products or services.
-Event brochures: These are often used for conferences or other events
- Nonprofit organization brochures: The purpose of these is usually fundraising. They include information about the organization's mission and how it helps people in need.
The design of a brochure can have a significant impact on how people respond to the content inside it. Fonts and images should be eye-catching and modern so that it catches the reader's attention from the moment they see it.
A brochure also needs to have a consistent design language across all pages to avoid distractions and sensory overload. This design language should match your company's brand image.
Once you have established your design language, you can start thinking about the layout of your content. You should consider what information needs to be included on the front page of the brochure so that readers are clear about your company's purpose.
Keep It Short and Sweet
The purpose of a brochure is to highlight your company's most valuable services and benefits. It should be easy to read and easy to skim so that the reader can quickly find what they're looking for.
The text should be easy to read and communicate effectively. Keep it short and sweet, with no more than a few sparse pages with images. Don't crowd your brochure.
Keep your sentences short and concise. Avoid using heavy industry jargon or slang that customers may not recognize.
Make It Valuable
After spending all this effort, time and money on your brochure, it'd be nice for people to keep it. This is why you should add value to your brochure beyond advertising copy.
The first thing you should include in your brochure is contact information. This includes, but is not limited to, your company's address, phone number, and website or email address.
You can also include promotional codes or discounts that you offer. If you have any coupons or loyalty perks, it's a good idea to include them as well. You could even attach a QR code that can be scanned for a discount.
The brochure should be made of high-quality material so it will be durable and look professional when someone opens it up. The last thing you want is for your brochure to fall apart when someone looks at it!
Takeaway
At Creation Station Printing, we believe in providing our clients with everything they need under one roof. This means that we offer a wide range of services and products that cater to your specific needs and requirements.
We have a team of experts who are available to help you every step of the way. So if you're looking for quality printing services that will exceed your expectations this is the place to be.
Imagine, being able to go to your print provider, get every single item you might need from one place, and know that you are going to get the best price at all times.
Now that's loyalty. 
Check out Creation Station Printing today and ask them about their custom branded storefronts. This will start the conversation that could change the way your company does print forever.
Want to Learn More?
Check out more info about how we can build you your own custom branded business storefront and let us become your in house print shop today!