Letterhead – A Great Way to Promote Brand Awareness
Letterhead is an important tool for creating a positive and professional image for any business. Letterhead can be used for a variety of correspondence, including business letters, invoices, and even advertising materials. Letterhead usually includes the name and address of the business, as well as the company logo. A quality letterhead can help to create a strong corporate identity, and it can also make a business look more credible and professional.
Letterhead is an essential tool for any business that wants to project a positive image.
Letterhead printing is an important aspect of any organization. Letterheads are specially designed papers used for official correspondence. They also contain all the required information about the organism, giving them a professional look. Letterhead printing gives organizations a platform to communicate in a well-mannered way. Letterheads can be used for sending quotations, placing orders, or making clients aware of any new developments.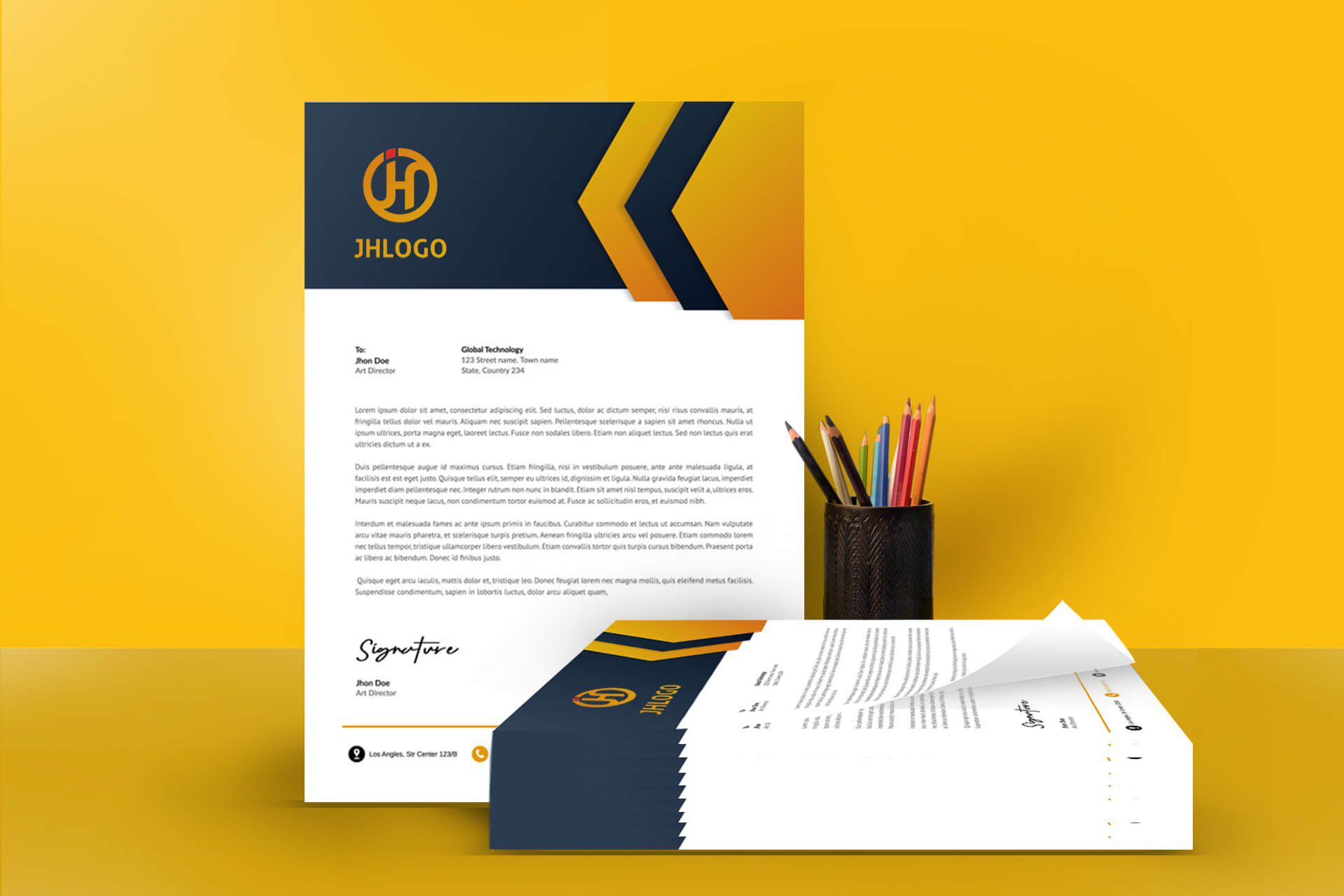 Letterheads provide a professional appearance and can be used to promote brand awareness. They should be designed with care, taking into consideration the font type, font size, and contrast of colors.
Letterhead printing services should also provide complete information about the organization, making it easy for customers to understand. With the constantly changing trends, it is important to update letterhead designs on a regular basis in order to stay ahead of the competition.
Letterheads are more than just a piece of paper with your company name and address at the top. Letterheads help you connect with your client's better, by providing them with necessary information about your company. They also make your communications legally valid and familiar, when you use them for all your outgoing mail. Thus, letterheads are quite effective as a marketing tool as well. Letterheads can be printed on A4 size sheets for effective communication. Additionally, making letterheads multi-colored adds to its appeal. When used correctly, letterheads can help you communicate more effectively with your clients and create a legal and binding relationship.
Letterhead printing is one of the most important marketing tools for any business.
Letterhead is a powerful marketing tool that helps businesses build a strong brand identity in a very cost-effective manner. Letterheads play an essential role in helping businesses bond with their clients and customers, fostering brand loyalty. A well-designed letterhead conveys professionalism and instills confidence in potential customers, while a poorly designed letterhead can damage a company's reputation and negatively impact business growth. Investing in high-quality letterhead design is therefore crucial for any business that wants to succeed in today's competitive marketplace.
At CreationStationPrinting, we are experts at printing customized letterheads. We ensure that they are well designed and visually appealing, as well. You can choose from our variety of letterhead templates, or design one and upload it when you want to place an order. Our team will work with you to make sure that your letterhead meets all your requirements and leaves a lasting impression. Whether you need a few hundred copies or a few thousand, we can handle your order quickly and efficiently.
Order Your Letterhead Today!
Contact us today to learn more about our services and how we can help you promote your business.
Check out HERE some other products like this one!
Thanks for Reading!
Takeaway
At Creation Station Printing, we believe in providing our clients with everything they need under one roof. This means that we offer a wide range of services and products that cater to your specific needs and requirements.
We have a team of experts who are available to help you every step of the way. So if you're looking for quality printing services that will exceed your expectations this is the place to be.
Imagine, being able to go to your print provider, get every single item you might need from one place, and know that you are going to get the best price at all times.
Now that's loyalty. 
Check out Creation Station Printing today and ask them about their custom branded storefronts. This will start the conversation that could change the way your company does print forever.
Want to Learn More?
Check out more info about how we can build you your own custom branded business storefront and let us become your in house print shop today!