Paper Stickers – Perfect Way to Express Yourself
Paper stickers are an easy, versatile, and cost-effective way to get your message across. Whether you're looking to organize documents and files, add information to product packaging or leave-behinds, or just trying to brighten people's day with cool, custom gifts, printing your personalized paper stickers online using online sticker maker is easy and done in minutes.
Plus, Paper stickers are printed on high-quality stock with vibrant colors that will make your designs pop. These stickers are one of the most versatile and commonly used paper products in the world. They can be used for a wide variety of purposes, from advertising and marketing to communication and decoration.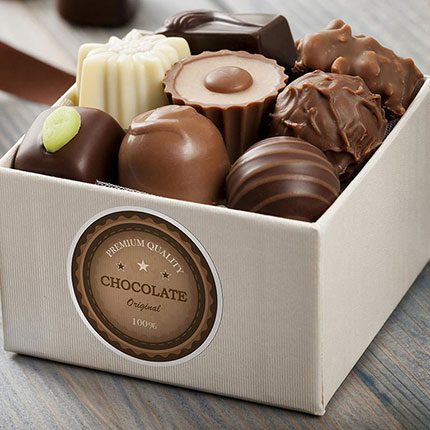 Paper Stickers are a popular way to personalize all kinds of possessions, from laptops and gift boxes to lunchboxes and books. This personalization is about expressing the person within, rather than providing ownership information.
Paper Stickers can be found with almost any saying or symbol, making them a perfect and economical way to express yourself.
If you can't find a sticker for your needs, you can have one customized and printed. Paper Stickers are an easy and fun way to add personality to your belongings and make them truly yours.
Paper Stickers are one of the most popular promotional tools used by businesses today. They are relatively inexpensive to have custom stickers printed, and they can be passed out at trade shows, markets, school programs, or direct mail campaigns. Paper Stickers are also easily portable and loved by anyone who receives one. This makes Paper Stickers an indispensable item for the business looking for effective, inexpensive advertising. Additionally, Paper Stickers can help promote brand awareness and build customer loyalty.
So if you're looking for a way to promote your business, consider using Paper Stickers!
Using stickers for marketing purposes is a smart and cost-effective way to get your brand noticed. Stickers can be placed on products, packaging, or distributed as promotional items. They are an eye-catching way to spread the word about your business and give potential customers a glimpse of your brand identity. When designed well, stickers can communicate a strong message in a small space. And because they are so affordable, they are an ideal marketing tool for businesses of all sizes.
If you are looking for a creative and affordable way to promote your business, consider using custom Paper stickers from CreationStationPrinting. We offer high quality custom paper stickers, posters, banners, display stands and other marketing materials at fair prices.
Contact us today to learn more about our custom sticker printing services! You can also choose to chat with us via out "Live Chat" button. We are more than willing to assist you on all your printing needs!
Thanks for Reading!
Takeaway
At Creation Station Printing, we believe in providing our clients with everything they need under one roof. This means that we offer a wide range of services and products that cater to your specific needs and requirements.
We have a team of experts who are available to help you every step of the way. So if you're looking for quality printing services that will exceed your expectations this is the place to be.
Imagine, being able to go to your print provider, get every single item you might need from one place, and know that you are going to get the best price at all times.
Now that's loyalty. 
Check out Creation Station Printing today and ask them about their custom branded storefronts. This will start the conversation that could change the way your company does print forever.
Want to Learn More?
Check out more info about how we can build you your own custom branded business storefront and let us become your in house print shop today!