Perforated Window Decals – Utilize Your Window Space for Advertising
Perforated window decals are a powerful promotional tool for sharing your message. Being among the most popular products for displaying large images, perforated window decals are ideal for advertising, branding and decoration. They impart a one-way view as well as privacy for the interior. Perforated window decals can be used on storefronts, office windows, conference rooms, glass partitions and more. They are printed on high quality vinyl with 65/35 perforation pattern allowing for an easy see-through from the inside while giving a one-way view from the outside.
With UV laminate, perforated window decals are durable and resistant to fading, tearing and water damage. Perforated window decals are an efficient way to turn utilized space into working promotional real estate. Plus, they are easily removed and replaced making them ideal for temporary or seasonal promotions. When it comes to perforated window decals, the possibilities are endless. Let your imagination run wild and transform your space today with perforated window decals!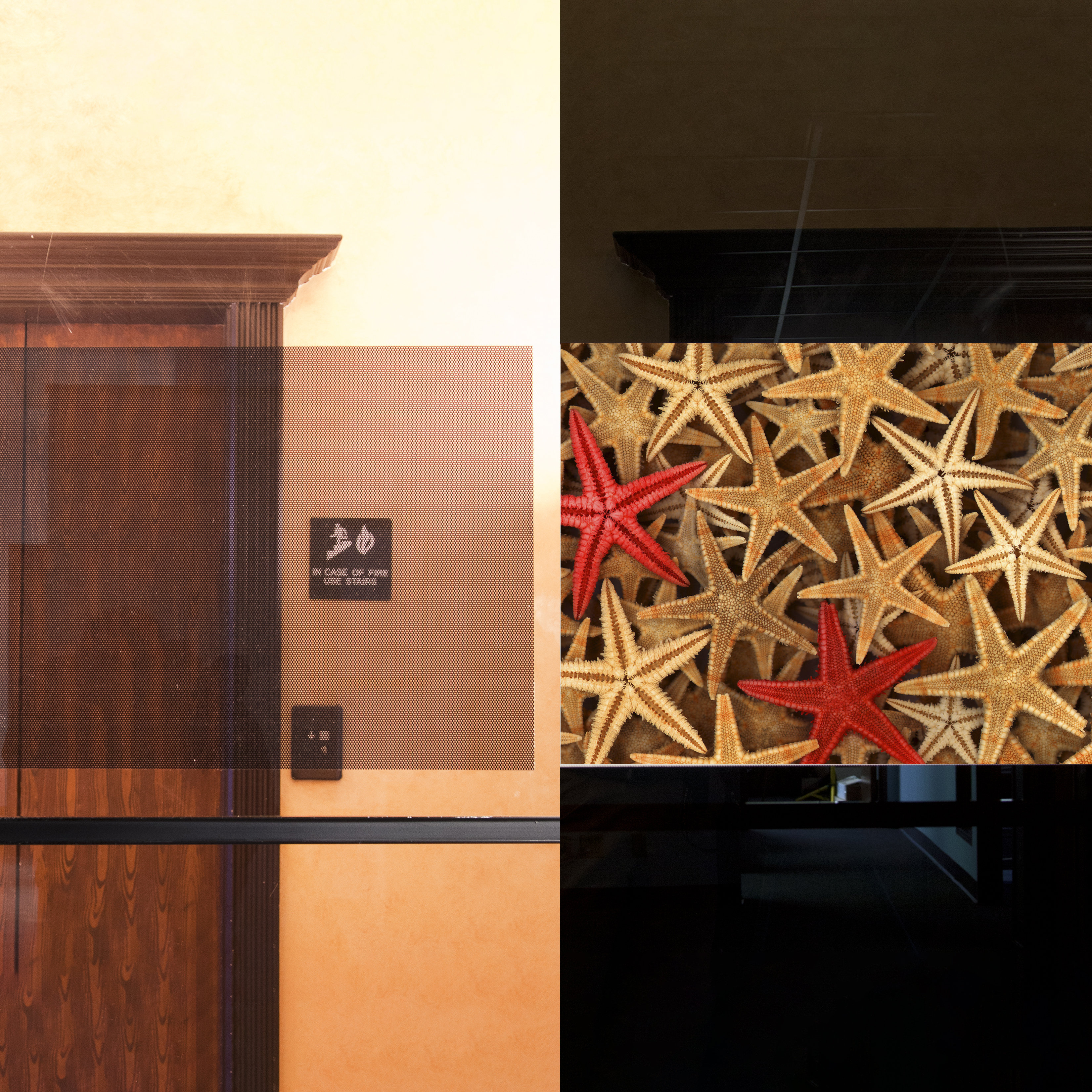 Perforated Window Decals are an excellent way to utilize your window space for advertising and promotions without sacrificing natural light or visibility. The decals are printed on a clear vinyl material with small holes throughout, allowing those inside to see out while still displaying the graphic to people outside.
Perforated Window Decals can be printed in full color and are available in a variety of sizes to fit any window. They are also easy to apply and remove, so you can change your graphic as often as you like. Whether you're promoting a new product, service, or sale, Perforated Window Decals are a great way to get your message seen.
Perforated window decals are used for a number of advertising purposes:
Perforated window decals are an ideal way to promote your business while still maintaining a professional appearance. They are perfect for clear storefront windows, beauty salon doors, and stadium barriers, providing ample branding opportunities. Custom perforated window graphics allow you to showcase your company's logo or services in a highly visible manner, without blocking your view from the inside. Additionally, the larger the advertisement, the more vibrant your content will be. Therefore, perforated window decals are an excellent way to get the attention of potential customers while still maintaining a polished look.
Perforated window decals are a creative way to add privacy to your home while still allowing natural light to shine through. The decals are made of a see-through material that is easily customizable. You can apply content onto a single perforated window decal then cut it into pieces that fit the area you want. The custom perforated vinyl window decals will add appealing visuals to the exterior and block out the interior view from onlookers.
At CreationStationPrinting, we specialize in perforated window decals, which are perfect for a wide range of applications. Whether you're looking to promote your brand or advertise a sale, our perforated window decals are an affordable and effective solution. Our team is dedicated to providing outstanding service and quality products, so you can rest assured that your project is in good hands.
Call us today at: 512-430-1223 to learn more about our Window Signs and how we can help you create and properly install your next project!
Thanks for Reading
Takeaway
At Creation Station Printing, we believe in providing our clients with everything they need under one roof. This means that we offer a wide range of services and products that cater to your specific needs and requirements.
We have a team of experts who are available to help you every step of the way. So if you're looking for quality printing services that will exceed your expectations this is the place to be.
Imagine, being able to go to your print provider, get every single item you might need from one place, and know that you are going to get the best price at all times.
Now that's loyalty. 
Check out Creation Station Printing today and ask them about their custom branded storefronts. This will start the conversation that could change the way your company does print forever.
Want to Learn More?
Check out more info about how we can build you your own custom branded business storefront and let us become your in house print shop today!