Postcard Magnets – The Ideal Way to Promote Your Business
Postcard magnets are a great way to show off relevant business information and promote upcoming events, announcements, and more. You can put custom magnets on fridges, doors, desks, and other metallic surfaces to make sure they stay visible. Postcard magnets offer a creative and affordable way to market your business. They are also a great way to show your support for local businesses and organizations. Postcard magnets are a versatile marketing tool that can be used in a variety of ways.
For example, you can use them to promote upcoming events, announce new products or services, or simply share contact information. Whatever your marketing goals, postcard magnets can help you achieve them.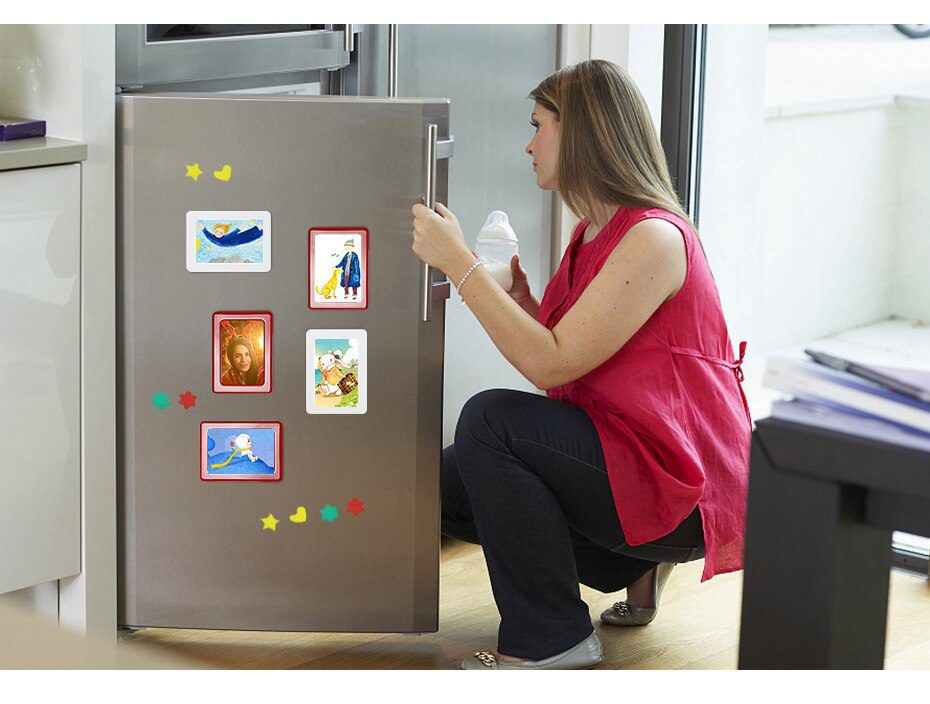 Postcard Magnets are an excellent way to get your message across to potential customers. They offer the portability of a postcard with the added bonus of a magnet. This means that your message will be seen every time the recipient goes to grab their mail. Postcard Magnets also have a much higher response rate than traditional postcards, so you're sure to get your message across loud and clear.
Postcard magnets are one of the most effective ways to deliver your marketing message.
They are highly visible and can be placed in a variety of locations, making them ideal for both home and business use. Postcards are also very versatile, so you can use them for a variety of promotions, from announcing sales and special events to providing information about your products or services. And because postcards are typically less expensive than other types of marketing materials, they are an affordable way to reach a large number of potential customers. So if you're looking for an effective way to market your business, consider using postcard.
Postcard Magnets are a great way for customers to remember their experience with your business. By providing them with a Postcard Magnet, they can keep it on their fridge or other magnetic surface and be reminded of your business every time they see it. Postcard Magnets also make great word-of-mouth marketing tools - if a customer is happy with their experience, they're likely to tell their friends and family about you, and those friends and family are then more likely to visit your business. Postcard Magnets are an easy, effective way to increase awareness of your business and drive return visits.
Postcard sized magnets make for great advertisement for your business. They are eye-catching and serve as a wonderful conversation piece. People will inquire about your business, which gives you the opportunity to tell them about what you do. Postcard magnets are also affordable and easy to get made. You can design them yourself or hire a professional to do it for you. They are a great way to generate awareness for your business and to get people talking about your business.
Postcard magnets are a great investment for any business, and they can help you to grow your customer base and increase your sales.
At CreationStationPrinting, we understand the importance of creating a high-quality product that will grab attention and make a lasting impression. That's why we offer magnets postcards in a variety of sizes and colors. Our four-color printing process ensures that your Postcard Magnets will have maximum visual impact, while the high-quality magnet will ensure that they stay in place.
Additionally, our postcards are more durable and longer lasting than standard postcards, making them a wise investment for any business.
So if you're looking for a quality Stickers & Decals that will help you attract more customers, look no further than creationstationprinting.com. We're here to help you grow your business and succeed.
Thanks for Reading!
Takeaway
At Creation Station Printing, we believe in providing our clients with everything they need under one roof. This means that we offer a wide range of services and products that cater to your specific needs and requirements.
We have a team of experts who are available to help you every step of the way. So if you're looking for quality printing services that will exceed your expectations this is the place to be.
Imagine, being able to go to your print provider, get every single item you might need from one place, and know that you are going to get the best price at all times.
Now that's loyalty. 
Check out Creation Station Printing today and ask them about their custom branded storefronts. This will start the conversation that could change the way your company does print forever.
Want to Learn More?
Check out more info about how we can build you your own custom branded business storefront and let us become your in house print shop today!