Presentation Folders – A Great Way to Advertise Your Company
Presentation folders are a great way to showcase your company's important documents in an attractive and organized manner. By displaying your company name and logo on the folder, you can create a strong impression with clients and reinforce your brand identity. Presentation folders are also a great marketing tool - by including your contact information on the folder, you can make it easy for potential customers to get in touch with you. In addition,
presentation folders are a great way to advertise your company and build brand awareness. By distributing folders at corporate events or tradeshows, you can reach a wide audience and spread the word about your business.
Whether you're looking to build your brand, advertises your company, or simply create a professional impression, presentation folders are a great solution.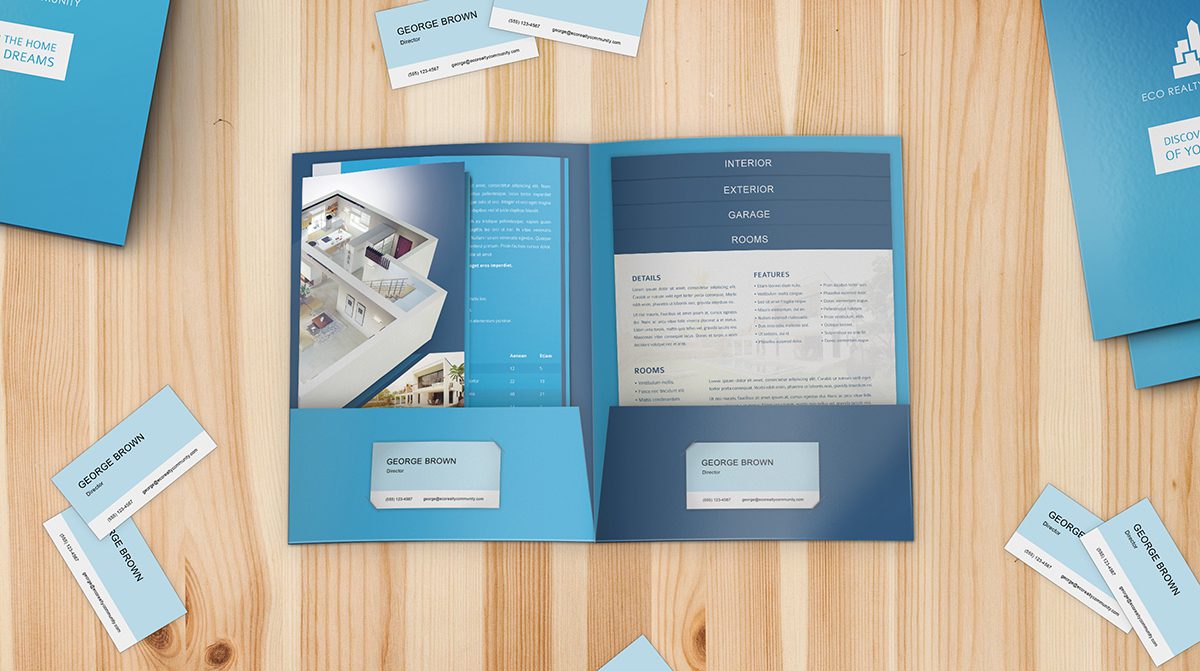 Presentation folders are a great way to make sure that your meetings look more formal and better than before. With easy to organize and carry, these printed folders with logos are a great way to store documents when you are about to give a presentation or sharing the printed documents with someone.
Presentation folders also help you to keep your documents organized and in one place. When you have a lot of documents to bring with you to a meeting, it can be difficult to keep track of everything. However, with presentation folders, you can easily organize everything so that you can find what you need quickly and without any hassle. This way, you can focus on giving an impressive presentation instead of worrying about where all of your materials are. Overall, presentation folders are an essential tool for anyone who wants to make sure that their meetings run smoothly and impressively.
Presentation folders are a great way to keep your documents organized and presentable.
They come in a variety of styles, so you can choose the one that best suits your needs. Pocket folders are great for everyday use, while economy folders are ideal for budget-conscious consumers. Three panel folders are perfect for presentations, and reinforced edge folders offer extra durability. Conformer folders are ideal for legal documents, while capacity folders have enough space to store large quantities of paper.
Small folders are perfect for carrying around in a purse or briefcase. You can also customyjjyize your presentation folder with extraordinary designs and attractive colors and prints. The front of the folder is a great place to display your company logo, and the back is perfect for printing your website address and contact information. The inside pockets are perfect for holding your company's goals and motto. Presentation folders are a great way to make a good impression on potential clients and customers.
Presentation folders provide a convenient and professional way to store your important business documents.
At CreationStationPrinting, we offer a wide range of personalized presentation folders in assorted colors, sizes, and styles. You can even choose from different vendors. With our online design feature, you can customize your presentation folder with any design of your choice. You can also add photos, logos, and other images to make your folder unique.
Whether you're looking for a simple and sleek design or something more elaborate, we have a presentation folder that will suit your needs.
Order your custom presentation folder today!
For more questions about Business Stationery, just Contact us HERE or call us at 512-430-1223. You can also choose to chat with us via out "Live Chat" button. We are more than willing to assist you on all your printing needs!
Thanks for Reading!
Takeaway
At Creation Station Printing, we believe in providing our clients with everything they need under one roof. This means that we offer a wide range of services and products that cater to your specific needs and requirements.
We have a team of experts who are available to help you every step of the way. So if you're looking for quality printing services that will exceed your expectations this is the place to be.
Imagine, being able to go to your print provider, get every single item you might need from one place, and know that you are going to get the best price at all times.
Now that's loyalty. 
Check out Creation Station Printing today and ask them about their custom branded storefronts. This will start the conversation that could change the way your company does print forever.
Want to Learn More?
Check out more info about how we can build you your own custom branded business storefront and let us become your in house print shop today!