Presentation Folders – Great Way for Business Meeting
Presentation folders are ideal for business meetings and events. They can be carried with you and hold all the required documents. Custom presentation folders can be made to order and can include your company logo, name, and contact information. They are a great way to promote your business and make a professional impression. Presentation folders are also useful for storing documents and presentation materials. They can keep your papers organized and safe from being damaged or lost. Whether you're looking for a way to promote your business or simply need a place to store your documents, presentation folders are a great option.
Presentation folders come in a variety of shapes, sizes, and designs. They can be simple or complex, depending on their intended use.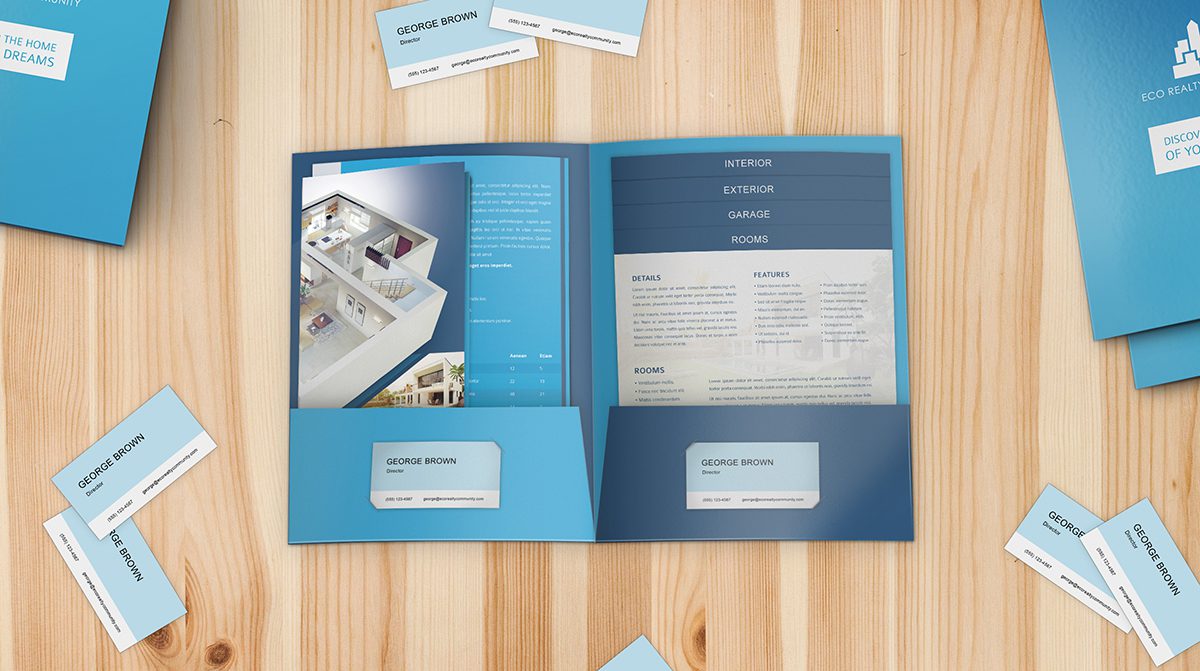 Presentation Folders are often used to store papers, but they can also be used by schoolchildren to carry their term papers or project work. Similarly, office folders are often customized with a company logo.
A company may use a variety of personalized and promotional products on its shelves, in order to maintain a sense of exclusivity and to leave a positive impression on those who visit the office. Custom presentation folders are also becoming increasingly popular. So, when you are deciding on your company's needs, make sure to keep in mind what kind of folders will be best suited for each purpose.
At CreationStationPrinting, we specialize in presentation folders that are both stylish and practical. Our custom printed presentation folders are perfect for organizing business proposals, press kits, company or product literature, conference handouts and much more. Our presentation folders are made from high-quality materials and are available in a variety of colors and styles. We also offer a variety of customization options to ensure that your presentation folder reflects your personal style or brand identity. Whether you're looking for a simple and elegant presentation folder or something more flashy and fun, we've got you covered.
Presentation folders are perfect for storing important documents, carrying presentation materials, or displaying marketing materials!
They come in a variety of sizes, colors, and styles to suit your needs. 120# Gloss Cover stock 14pt presentation folders are printed on high-quality paper and are available with one or two 4-inch pockets. You can also choose to have free business card slits on either or both pockets. Other custom finishing options are available on request. Whether you need presentation folders for your business or for personal use, you can find the perfect option to suit your needs.
If you're looking to make a lasting impression, CreationStationPrinting has the solution for you. Professional presentation folders give your business the edge it needs to succeed. Our high-quality printing and versatile design options will help you create a presentation that wows your clients and gets you the results you're looking for. So don't settle for anything less than the best. Let CreationStationPrinting help you take your business to the next level with our presentation folder printing services.
Order your presentation folders today and enjoy the convenience and style that they offer.
Contact us today to learn more about our custom presentation folder printing services.
Thanks for Reading!
Takeaway
At Creation Station Printing, we believe in providing our clients with everything they need under one roof. This means that we offer a wide range of services and products that cater to your specific needs and requirements.
We have a team of experts who are available to help you every step of the way. So if you're looking for quality printing services that will exceed your expectations this is the place to be.
Imagine, being able to go to your print provider, get every single item you might need from one place, and know that you are going to get the best price at all times.
Now that's loyalty. 
Check out Creation Station Printing today and ask them about their custom branded storefronts. This will start the conversation that could change the way your company does print forever.
Want to Learn More?
Check out more info about how we can build you your own custom branded business storefront and let us become your in house print shop today!