Short Run Booklets & Catalogs – Great Way To Showcase Your Products To Customers
Short Run Booklets & Catalogs are perfect for providing customers and clients with information about your upcoming products and services. A catalog can be used for clothing retailers to display your seasonal collections, chain restaurants can use catalogs to show menu items and specials for a certain month, or websites can use them to give customers a better understanding of what products and services they can offer. There are many uses for catalogs, making a very functional form of marketing your business. Catalogs can also display discounts and savings to give customers more incentive to do business with you.
Short Run Booklets & Catalogs are an excellent way to reach out to potential and current customers alike.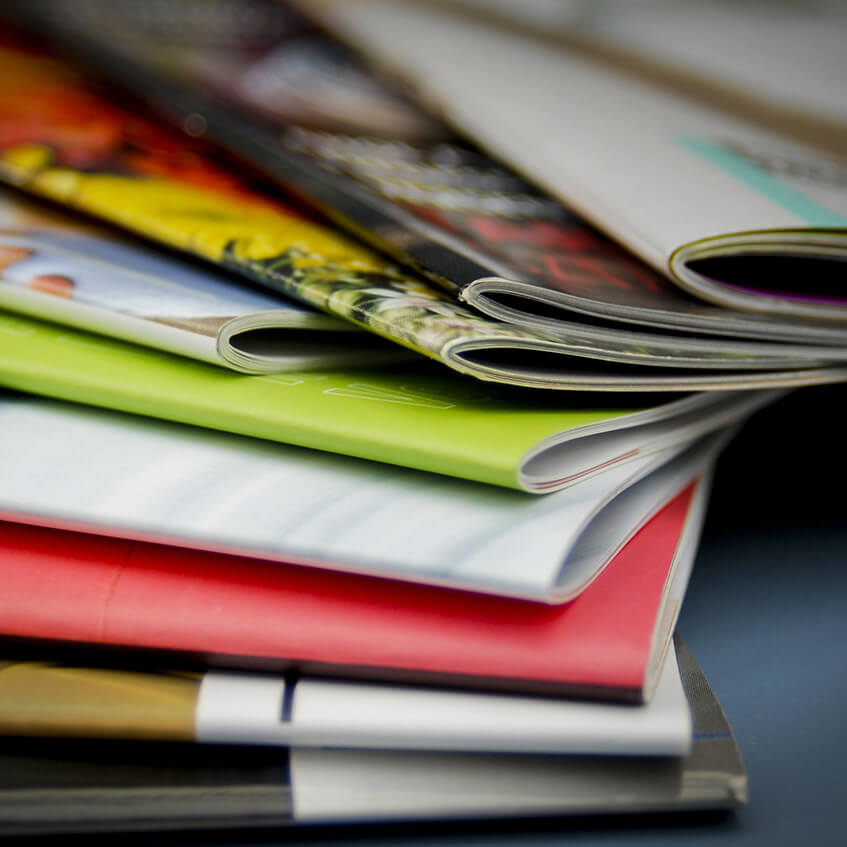 Short-run booklets and catalogs are an excellent marketing tool for companies that have subscribers who prefer physical mail. Short-run booklets and catalogs are produced faster and at a lower cost than traditional print methods, making them an ideal solution for businesses that need to produce high-quality marketing materials in a short time-frame.
In addition, short-run booklets and catalogs offer a wide range of customization options, allowing businesses to create unique materials that reflect their brand identity. Short-run booklets and catalogs are an essential part of any company's marketing strategy, and they are an excellent way to reach potential customers who prefer physical mail.
Short run booklets and catalogs are a great way to market your business on a budget!
Short-run booklets and catalogs are an excellent way to reach new customers and grow your customer base. Catalogs are also a great way to keep your existing customers satisfied. Customer satisfaction is one of the most valuable things you can do for your business, so if you can invest in a form of marketing, catalogs will definitely give you a run for your money.
Short run booklets and catalogs are our specialty at CreationStationPrinting. Whether you need 10 copies or 10,000, we guarantee the same high level of quality in all of our products. Our printing process uses the latest technology to achieve consistent colors and sharp images, and our stitching and binding are done by hand to ensure a professional finish. We offer a wide range of paper stocks and finishing options to choose from, so you can create a booklet or catalog that is truly unique.
So if you are looking for a Short Run Booklet & Catalog Printing Service, look no further than CreationStationPrinting!
To know more about Booklets & Calendars, just Contact us HERE or call us at 512-430-1223. You can also choose to chat with us via out "Live Chat" button. We are more than willing to assist you on all your printing needs!
Thanks for Reading!
Takeaway
At Creation Station Printing, we believe in providing our clients with everything they need under one roof. This means that we offer a wide range of services and products that cater to your specific needs and requirements.
We have a team of experts who are available to help you every step of the way. So if you're looking for quality printing services that will exceed your expectations this is the place to be.
Imagine, being able to go to your print provider, get every single item you might need from one place, and know that you are going to get the best price at all times.
Now that's loyalty. 
Check out Creation Station Printing today and ask them about their custom branded storefronts. This will start the conversation that could change the way your company does print forever.
Want to Learn More?
Check out more info about how we can build you your own custom branded business storefront and let us become your in house print shop today!