Spot Color Bumper Stickers – Perfect Way to Make Message Stand Out
Spot Color Bumper Stickers are perfect for giveaways and handouts! This sticker can be screen printed with a large variety of glossy imprint colors! The white removable vinyl is the same high quality as a regular bumper sticker with indoor and outdoor durability. Spot Color Bumper Stickers are also very affordable, making them a great option for budget-conscious organizations.
Spot color stickers are decals or labels which use a single color of ink printed on vinyl.
Spot colors can create some of the most striking designs, especially when printed on contrasting colors of vinyl. For example, a red and white bumper sticker will really pop when printed on white vinyl, or a red and yellow sticker will be eye-catching when printed on yellow vinyl. Spot color printing is a great way to make your message stand out, no matter what the occasion. Spot color printing is the standard for bumper stickers, and it is also one of the most versatile options.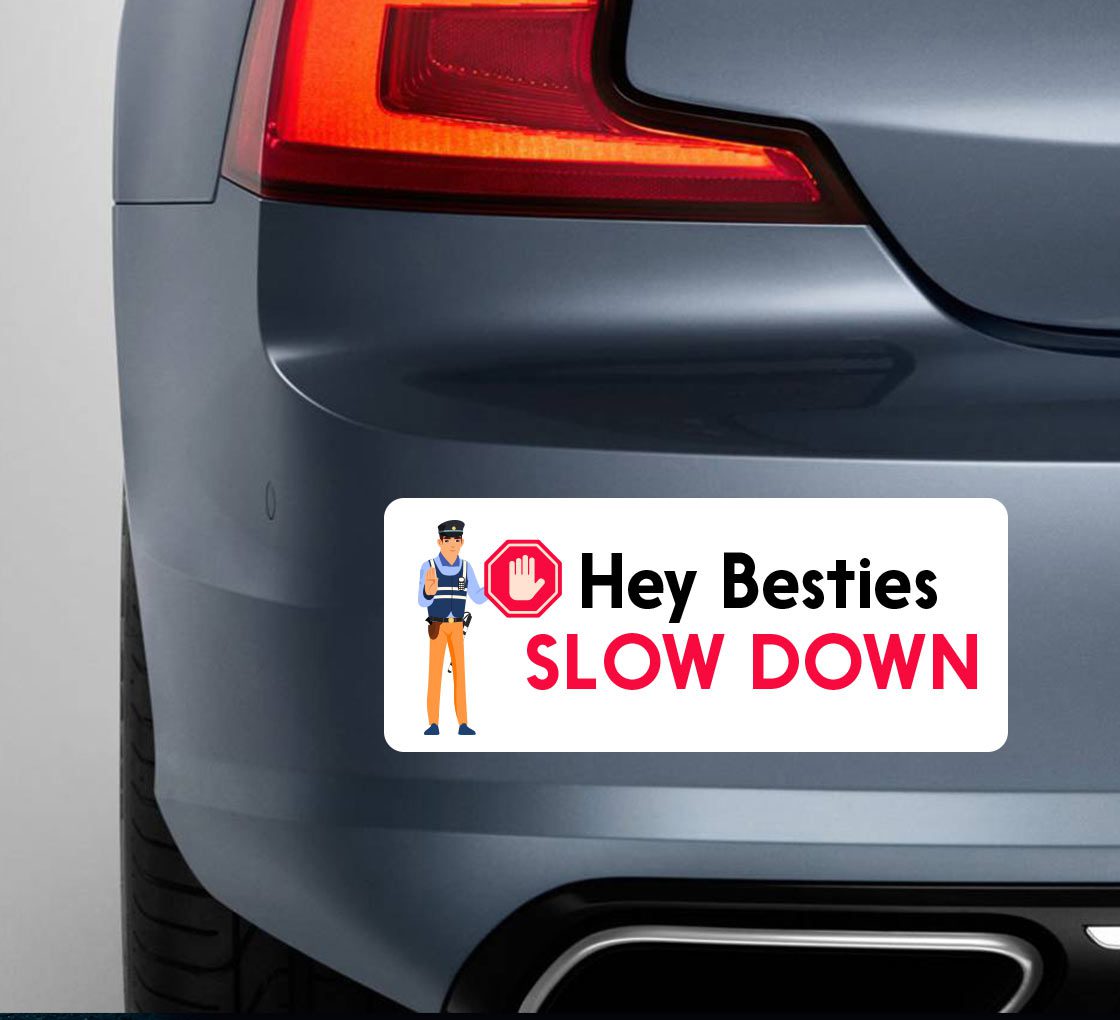 Spot color bumper stickers can be printed on a wide variety of materials, including paper, vinyl, and magnetic stock. They can also be printed in any size, from small to large. In addition, spot color printing provides a high level of detail and clarity, making it ideal for complex designs. As a result, organizations can use bumper stickers to promote their brand, share their message, or simply show off their sense of humor.
Spot color bumper stickers are a great way to make your message stand out.
The traditional image of bumper stickers is a rectangle, but the rectangle is far from the only option available to you. The best bumper sticker printing company like CreationStationPrinting can give you access to an enormous range of different shapes, from rectangles to ovals, circles to stars, ribbons to squares and much, much more. This means that you can achieve one of the most important goals in marketing: making your message stand out. While your message is important, as is the art used in your sticker, the shape is also vital. Spot color bumper stickers are an excellent way to make sure that your message will be seen and remembered.
Spot color bumper stickers are a great way to make a high impact without spending a lot of money. Spot color printing uses fewer colors than 4-color process printing, but the colors that are used are more vibrant and eye-catching. Bumper stickers are often produced using spot color because the designs are not highly detailed and only a few colors are needed. Spot color printing is an excellent way to produce high quality prints at a lower cost than 4-color process printing. If you want to make a big impact with your bumper sticker design, consider using spot color printing.
So if you're looking for a cheap and easy way to promote your business, Order your Spot Color Bumper Stickers today!
Check out some other Vehicle Signs like this one!
Thanks for Reading!
Takeaway
At Creation Station Printing, we believe in providing our clients with everything they need under one roof. This means that we offer a wide range of services and products that cater to your specific needs and requirements.
We have a team of experts who are available to help you every step of the way. So if you're looking for quality printing services that will exceed your expectations this is the place to be.
Imagine, being able to go to your print provider, get every single item you might need from one place, and know that you are going to get the best price at all times.
Now that's loyalty. 
Check out Creation Station Printing today and ask them about their custom branded storefronts. This will start the conversation that could change the way your company does print forever.
Want to Learn More?
Check out more info about how we can build you your own custom branded business storefront and let us become your in house print shop today!