Vinyl Stickers – Perfect Way to Promote Business
Vinyl stickers are the perfect way to promote your business, brand or event. They are printed on thick, durable vinyl and are weatherproof and waterproof. Vinyl stickers are perfect for cars, walls, laptops, water bottles and outdoor gear. You can print vinyl letters and numbers stickers, your company logo or cute anime stickers. Vinyl stickers are a fast and easy way to promote your business, brand or event.
Vinyl stickers come in a vast variation of sizes, from less than a square inch to 16 feet width. Vinyl stickers are commonly used for advertising tool and many other industrial uses. This maximum width printing of such stickers is usually applied on semi truck trailers, storefront windows, or transit buses. Vinyl stickers are an excellent way to display a message or product in a highly visible manner. They are also very durable, making them ideal for outdoor use.
Vinyl stickers can be printed on quick and easily, making them a cost-effective option for businesses and individuals alike.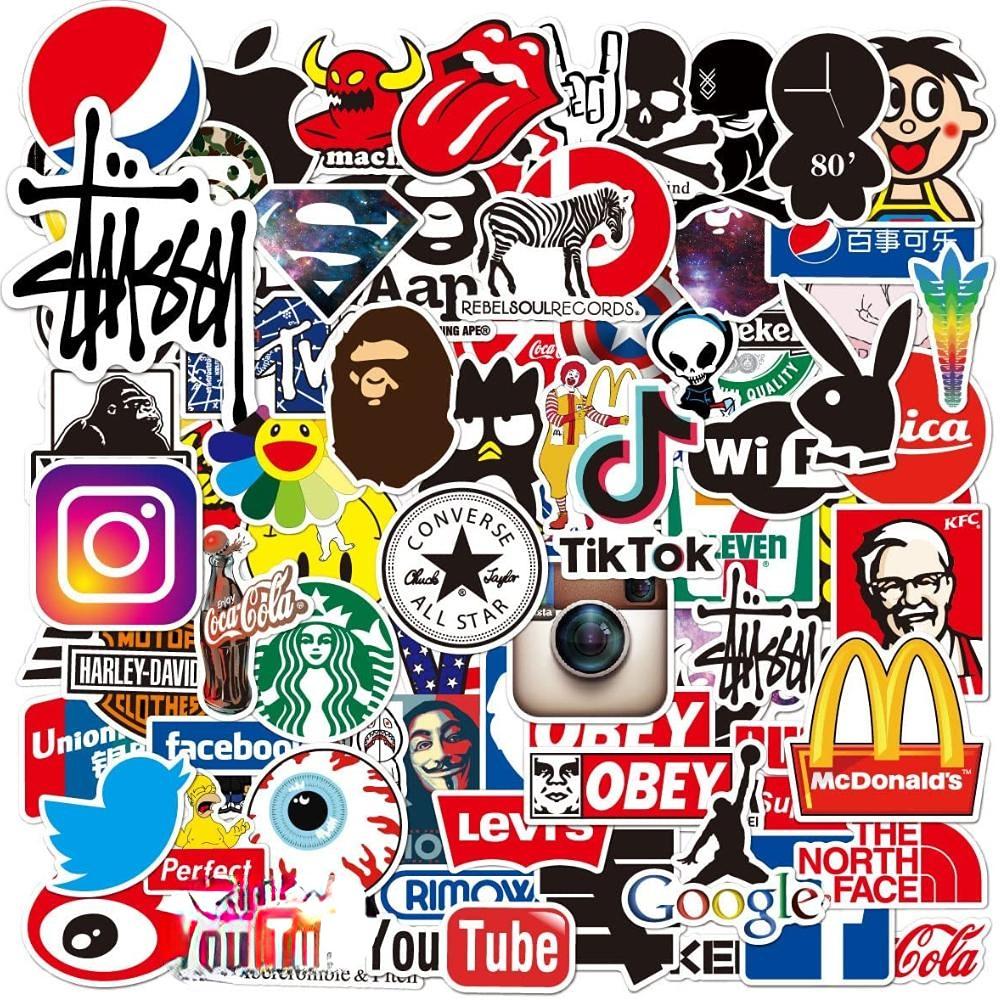 Vinyl stickers are a great way to promote your product or service. They are extremely effective and last longer compared to other advertising materials. Whether you are a consumer or a company, this great tool of marketing can give you a good return on investment. Unlike leaflets, brochures or newspaper ads or any other marketing material, stickers last until you don't take them off the wall or wherever you have posted them.
Vinyl stickers can be very useful because they don't come off easily in the rain or storm, so you have a better chance of getting the most return on investment out of them. Vinyl stickers are an excellent way to advertise your business. You can get bumper stickers customized to your needs with your advertisement and content on it, along with any pictures of the product you want to show off or sell.
Can you imagine a car driving on a motorway with your phone number on its back bumper? Do you know how many people going to see your message and will get in touch with you after writing down your contact details from these bumper stickers? Well that's just an example of how you can spread your message out by these custom vinyl bumper sticker printing. I have seen companies giving some little incentive or a free gift in return of sticking these bumper stickers behind someone's cars.
Vinyl stickers are a great way to get your message out there, and they are an effective marketing tool. Vinyl stickers are an excellent way to promote your brand or product. They are self-adhesive and can be applied to a variety of surfaces, making them perfect for use on marketing materials such as flyers and posters. Vinyl stickers are also durable and weather-resistant, so they can be used outdoors.
At CreationStationPrinting, we provide high-quality vinyl stickers printing services. We use state-of-the-art printing equipment to produce vibrant, full-color stickers that will make your brand or product stand out. Our stickers are also available in a variety of sizes and shapes, so you can choose the perfect one for your needs.
Order your vinyl stickers today and take advantage of our low prices and fast shipping!
Need to know more about the printing process? Our print experts are ready to answer your questions. Contact us today to learn more about this special product.
Check out HERE some other products like this one!
Thanks for Reading!
Takeaway
At Creation Station Printing, we believe in providing our clients with everything they need under one roof. This means that we offer a wide range of services and products that cater to your specific needs and requirements.
We have a team of experts who are available to help you every step of the way. So if you're looking for quality printing services that will exceed your expectations this is the place to be.
Imagine, being able to go to your print provider, get every single item you might need from one place, and know that you are going to get the best price at all times.
Now that's loyalty. 
Check out Creation Station Printing today and ask them about their custom branded storefronts. This will start the conversation that could change the way your company does print forever.
Want to Learn More?
Check out more info about how we can build you your own custom branded business storefront and let us become your in house print shop today!