9 Ways to Effectively Market Your Business with Postcard Advertising
If you've ever thought of using postcards as part of your marketing strategy, you're on the right track. Direct mail has a 29 percent return on investment (ROI).
73 percent of Americans like them because they can read it whenever they want. 42.2 percent of those who receive them in the mail will either read or scan them.
Postcard advertising only works effectively if you know what you're doing. A drab postcard is more likely to be put in the trash than one that's eye-catching.
With that in mind, we'd love to help you get the most out of your postcard advertisements. Here are nine effective strategies to make your advertising postcard pop.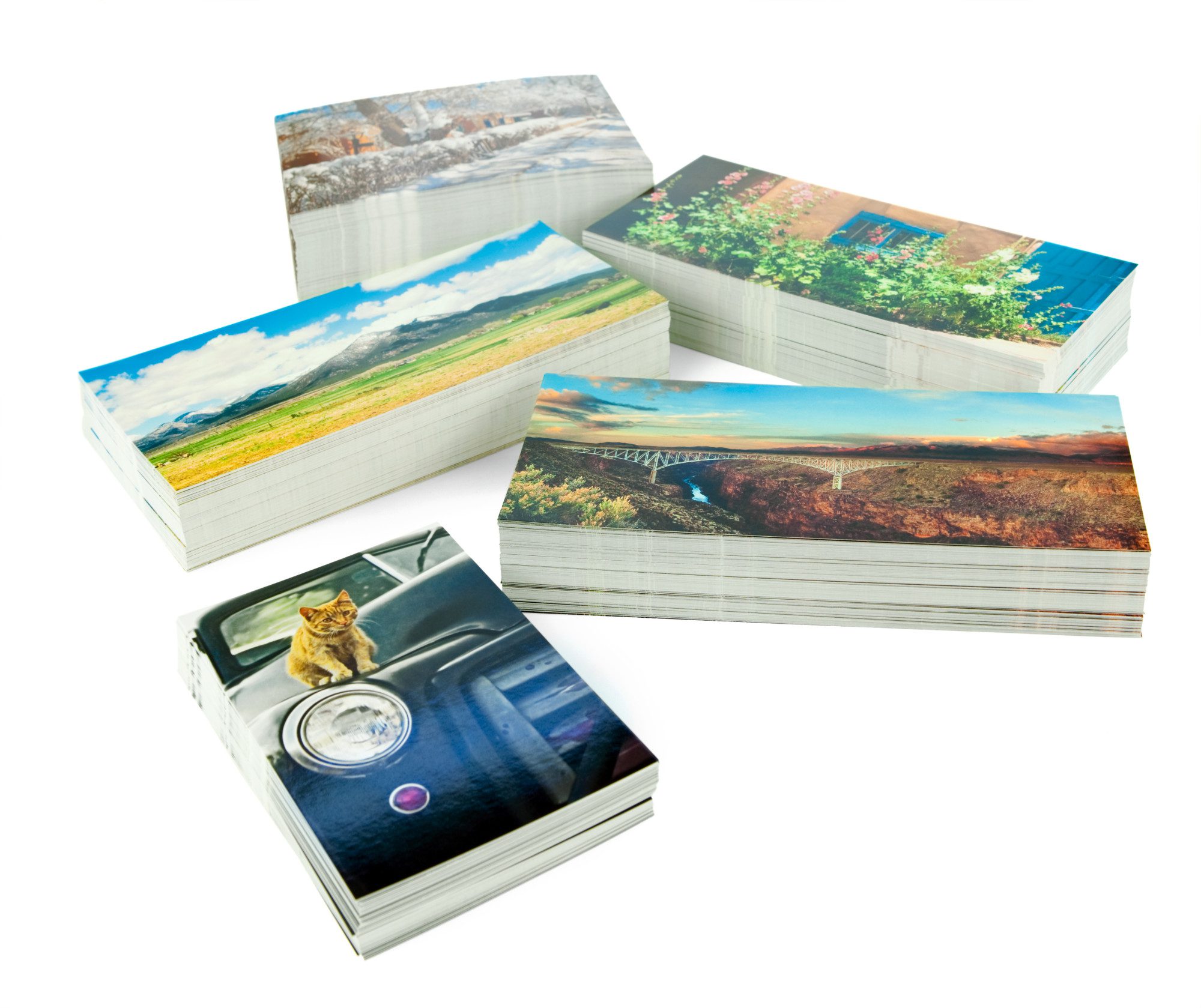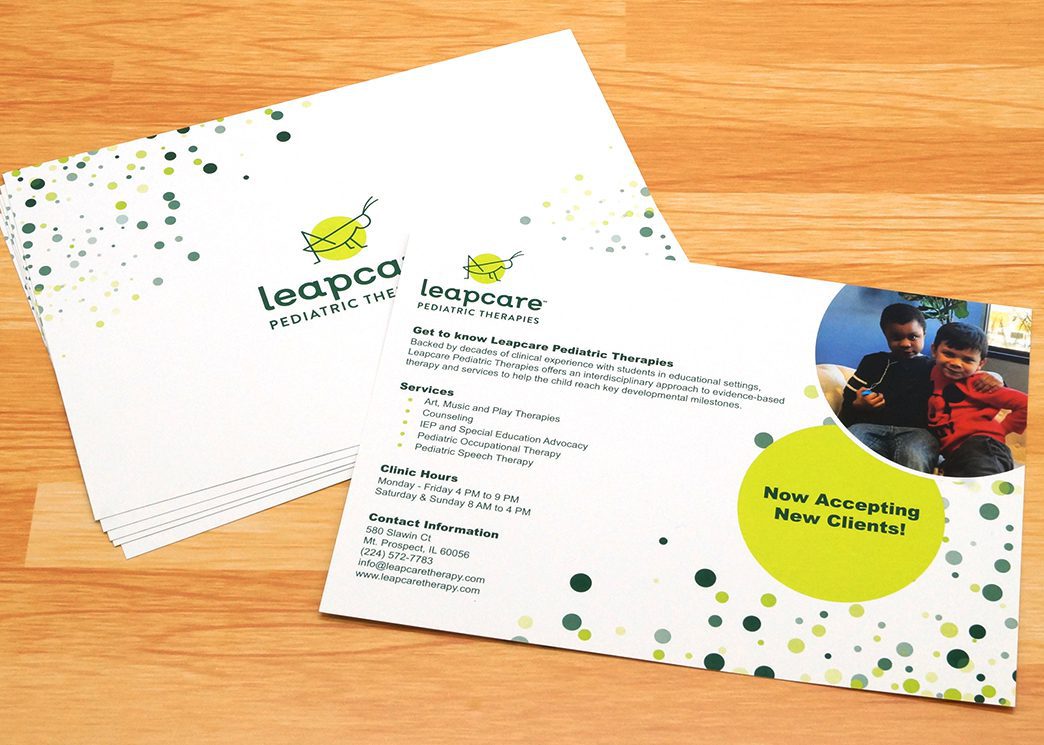 Greetings from the future of advertising! Postcard advertising is an innovative and visually appealing way to market your business, events, or announcements.
1. Target the Right People
Not everyone is your target market. You'll waste a lot of money by sending your postcards to people who will never want or need your product and/or service.
Instead, do some research to find out who your target market is. They have a history of acting on offers.
Try sending them to customers of non-competing businesses that also sell to your demographic. Mailing list brokers can help you narrow down those most likely to take action when they receive your postcard.
2. Make Sure the Headline Grabs their Attention
Create a postcard that looks more like a friendly message than a sales pitch. You'll get a warmer reaction.
And make sure to devise an eye-catching headling that's easy to read and has a clear intent. Make it professional, simple, and clean rather than fancy or complicated.
Tips to Make Your Headline Pop
Here are four tips to help you create the perfect attention-grabbing headline for your postcards:
Make it unique
Make it super specific
Have it convey a sense of urgency
Make sure it's useful
Your goal is to want your target audience to take action immediately or soon after receiving your postcard. Otherwise, they'll tend to forget about it until the next postcard from you arrives.
3. Make them Colorful
Different colors spark various emotions. You want to choose your colors wisely.
Don't make it so colorful it takes away from the message. But you shouldn't choose a background color that then hides the message you're delivering.
You should also stick to the colors that you're currently using for your brand. Every bit of advertising, whether it's online or offline should stay true to your brand so that your customers begin to relate your marketing with your brand.
4. Be Personable
96 percent of marketing experts agree that personalizing your advertising helps advance customer relationships, while 88 percent say they've seen a measurable uptick in business as a result.
It's still important to remain professional, but your message should evoke a pleasant emotional reaction rather than annoyance at having received yet another piece of marketing material.
You can personalize your postcard by adding a brief personal message rather than sticking to a more formal advertising style.
5. Be Consistent With Your Postcard Advertising
Never assume that one mailing or even a few mailings will be enough for you to generate business. People do business with people, not the business.
Sending out postcards to the same target market regularly helps them begin to recognize your company and helps boost customer loyalty. They begin to trust you and it builds credibility.
While it takes a little longer to get to the end of a sales cycle this way, postcards are so inexpensive that sending them out on a regular basis will eventually pay off.
6. Spring for a First-Class Mailing
Opt for sending your postcards by First Class Mail. If you keep them at least 3½ by five inches but don't exceed the size over 4¼ by six inches, it only costs $0.23.
You'll then reap all the benefits of First Class Mail and you'll only pay a few cents more than the bulk rate mail. Also, a First Class stamp looks better and produces more replies.
Another benefit is that you'll get a "return to sender" for invalid addresses. You can easily maintain and update your mailing lists to save money.
7. Explain How You Can Ease Their Pain Point
A postcard is not the right tool to use as a sales pitch. There's not enough space.
Instead, the intent of your postcards should be to generate sales inquiries. You can easily do that by stating the major benefits your business provides.
Share how you can help them solve their problems and end with a CTA (call-to-action) to get more information. Do not forget to include your contact information such as your website or phone number so they can reach you.
8. Less is More
Remember K.I.S.S. That stands for "keep it simple, stupid".
You can't add every benefit to your card. You have about two seconds where a potential customer will glance at your card so make it quick, easy, and simple.
Tips to Do More with Less
You can do that easily with these tips:
Use short, complete sentences
Use plain language
Use bullet points
Only promote one thing on each card
Just convey the most important part of your message and a CTA.
9. Have Your Postcards Arrive in the Middle of the Week
There are times during the week and year where your postcard is less likely to be seen. Holidays are one time you should never send a postcard because people are too busy to pay attention to anything that isn't necessary (like a bill) or fun (like a Christmas card).
But Mondays and Fridays are also bad days for your postcards to arrive. People are either busy starting their week or ending their week.
If your postcards arrive in the middle of the week on a Tuesday or Wednesday, there's also less mail arriving at their door. The postal service can help you figure out how to make sure your postcards arrive at the perfect time.
Choose the Right Postcard Printing Company
Of course, you also need to find the right printing company to help you develop the ultimate postcard advertising strategy. And that's what we're here for.
And we're not just in the postcard making business. We can help you with all your printing needs from flags and tents to banners and signs.
Don't wait to capture more business and increase your ROI with postcard advertising. Click here to get started today.
Takeaway
At Creation Station Printing, we believe in providing our clients with everything they need under one roof. This means that we offer a wide range of services and products that cater to your specific needs and requirements.
We have a team of experts who are available to help you every step of the way. So if you're looking for quality printing services that will exceed your expectations this is the place to be.
Imagine, being able to go to your print provider, get every single item you might need from one place, and know that you are going to get the best price at all times.
Now that's loyalty. 
Check out Creation Station Printing today and ask them about their custom branded storefronts. This will start the conversation that could change the way your company does print forever.
Want to Learn More?
Check out more info about how we can build you your own custom branded business storefront and let us become your in house print shop today!