A Guide to Types of Business Cards
Are business cards still a necessity when we're relying more on technology for networking?
The answer is yes. Business cards are still an important part of networking and leaving a lasting impression. A stunning business card will make you and your brand stick out from the rest.
But what types of business cards are there? How do you decide which style is best?
There is an almost endless list of different types of business cards. Each type offers a unique look and benefits. Some, however, will fit certain brands and industries better than others.
Do you need a business card but don't know what type is best? Check out these most popular types of business cards and their features to make finding the perfect business card a breeze.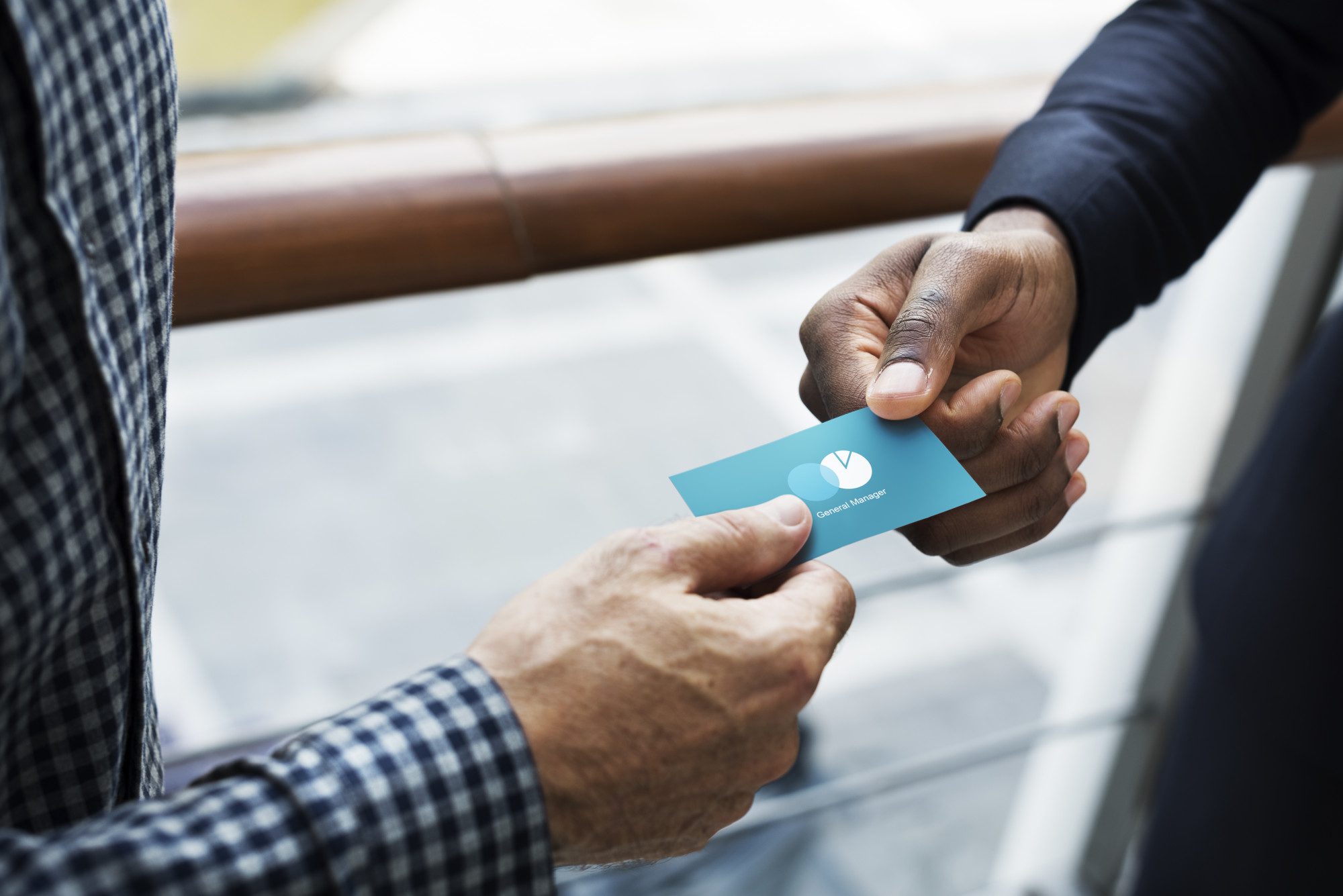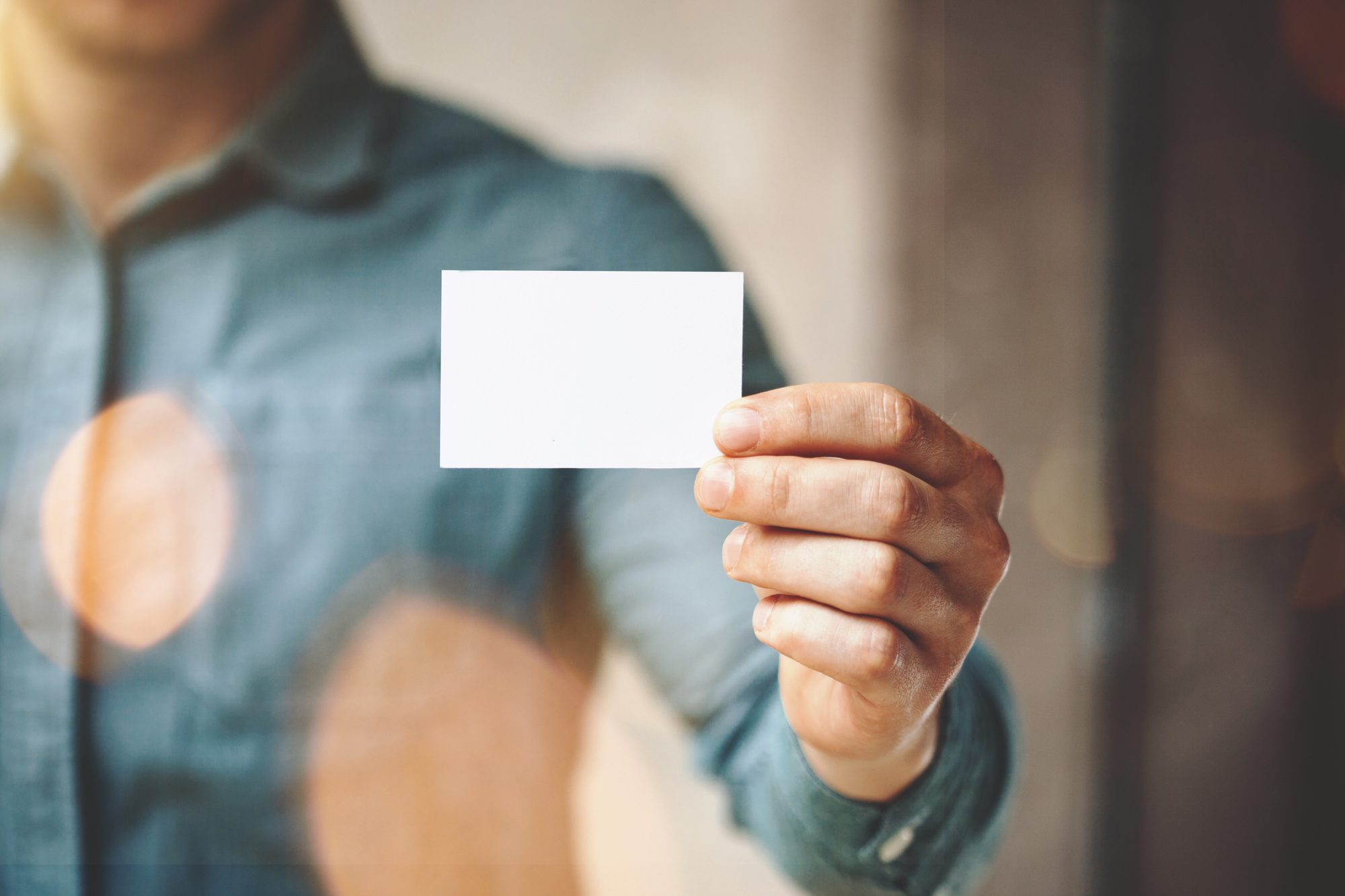 Types of Business Cards
Business cards today are more than a horizontal rectangular card with your contact information. Today, you can find business cards in any shape, with any colors, printed on any type of material.
It would take us days to cover every existing type of business card. Instead, here's a look at the most popular and user-friendly types of business cards floating around.
Standard Business Cards
These are the simple classic business cards that are the most recognizable and widely used. This type of business card follows the standard 3.5" x 2" rectangular size. Most companies will use the horizontal layout but it's not uncommon to see vertical layouts.
Most standard 1-sided business cards are a white or cream color. You'll find the company's or individual's contact information and custom printing on one side. The other side remains an unprinted white or cream color.
Standard 2-sided business cards have printing on both sides of the card. This gives companies more artistic space to get creative with their branding and contact information. Some businesses may have contact information and logo on the front and other branding designs on the back.
The material for these cards is usually a thick traditional card stock. There isn't any finishing coating. These cards also don't contain any embossing.
Standard 1-sided and 2-sided business cards are simple and widely accepted across countries. They're user friendly, making them easy to pop in a wallet or purse. As long as this type of card fits your branding and company needs, it will make a great choice.
Die-Cut Business Cards
Do you want a business card that is unique and stands out from the rest? Incorporating a die-cut into your business card design will give your card a long-lasting first impression.
A die-cut is a customized cut shape such as:
Circles
Ovals
Rounded corners
Animal paws
Cup container
Any other shape you design
Die-cutting uses a sharp cutting blade formed into the shape you want for your business card. The blade is the die and will look similar to a cookie-cutter. It can cut the outside shape of a business card or cut out intricate shapes and designs inside the card.
Most standard die cuts, such as rounded corners, squares, and circles, will cost a little more than a traditional card cut. Customized shapes will cost much more. However, a die-cut will make your business card look creative and stand out.
Matte and Gloss Business Cards
The finish you add to your business cards can give them a high-quality and professional look. The most common business card finishes include gloss and matte.
Gloss business cards have a smooth and shiny finish which offers a sleek, modern, and vibrant look. A gloss finish can intensify colors making it a great choice for business cards containing imagery. Gloss can add to the card's durability but the shine can make reading small text difficult.
Matte business cards don't have a shiny finish allowing the card's material to speak for itself. They offer a satin-textured feel and have a warmer appearance. Matte finishes improve the legibility of text and make writing on the business card easier.
The finish you choose depends on the purpose you have for your cards. If you want a card that is easy to read, feels nice, and has an inviting appearance, matte finishes will be perfect. If you're an innovative modern business or in fashion, gloss will give your card a chic quality look.
Embossed Business Cards
Embossing will give a business card a premium level of class and professionalism. Adding an embossment shows you take great pride in your business and offer the highest quality products or services.
The most popular elements to emboss include the logo and text. For a classic and timeless look, keep your business card design simple. Avoid using too many colors and emboss only the elements you feel are the most important.
Metallic foiling will add color, shine, and elegance to your embossed business cards. Again, you want to use foiling sparingly and only on the elements of most importance. Foiling looks great on the text and as an accent on logos.
Embossing will help your card stand out. Most embossed cards have a matte finish and 1-sided as the back will have the debossing from the front. Embossment and foiling will cost extra.
Types of Business Card Materials
The material you choose for a business card says a lot about your brand. Investing a little extra in a quality material will improve the look, feel, and durability of your business cards. Your potential clients will notice the material you choose.
The most common business card material is card stock. But linen, cotton, plastic, and suede are unique materials that will help your brand and card stand out. Here are a few unique materials and their benefits you must check out:
Linen offers a light woven texture, matte finish, and a distinctive look
Cotton has a pillow-like texture great for embossing/debossing
Plastic is great for large-scale printing, detailed images, and water-resistance
Suede has a soft thick feel and an elegant and sophisticated look
Don't be afraid to try a unique material to make your business cards more memorable.
A Business Card Is Part of Your Brand
There are many types of business cards available to fit every business in any industry. Now that you have an idea of the main types used today, you can design a strong business card that will enhance your brand and stand out from the rest.
Do you have a custom business card idea? Request a quote and we'll find the perfect card for you.
Takeaway
At Creation Station Printing, we believe in providing our clients with everything they need under one roof. This means that we offer a wide range of services and products that cater to your specific needs and requirements.
We have a team of experts who are available to help you every step of the way. So if you're looking for quality printing services that will exceed your expectations this is the place to be.
Imagine, being able to go to your print provider, get every single item you might need from one place, and know that you are going to get the best price at all times.
Now that's loyalty. 
Check out Creation Station Printing today and ask them about their custom branded storefronts. This will start the conversation that could change the way your company does print forever.
Want to Learn More?
Check out more info about how we can build you your own custom branded business storefront and let us become your in house print shop today!