Why Is Branded Merchandise So Effective?
Why Is Branded Merchandise So Effective?
From John Deere hats to humorous bumper stickers, branded merchandise has a long and storied history. Small businesses spend around 8% of their gross revenue on marketing each year and it's important to allocate those dollars wisely. In the age of TikTok and Instagram, is branded merchandise still an effective form of marketing?
We're here to show you that it is. Every business should give serious consideration to offering some form of branded giveaways. And it doesn't have to be expensive to be effective.
Let's explore why branded merchandise is still so effective in 2022.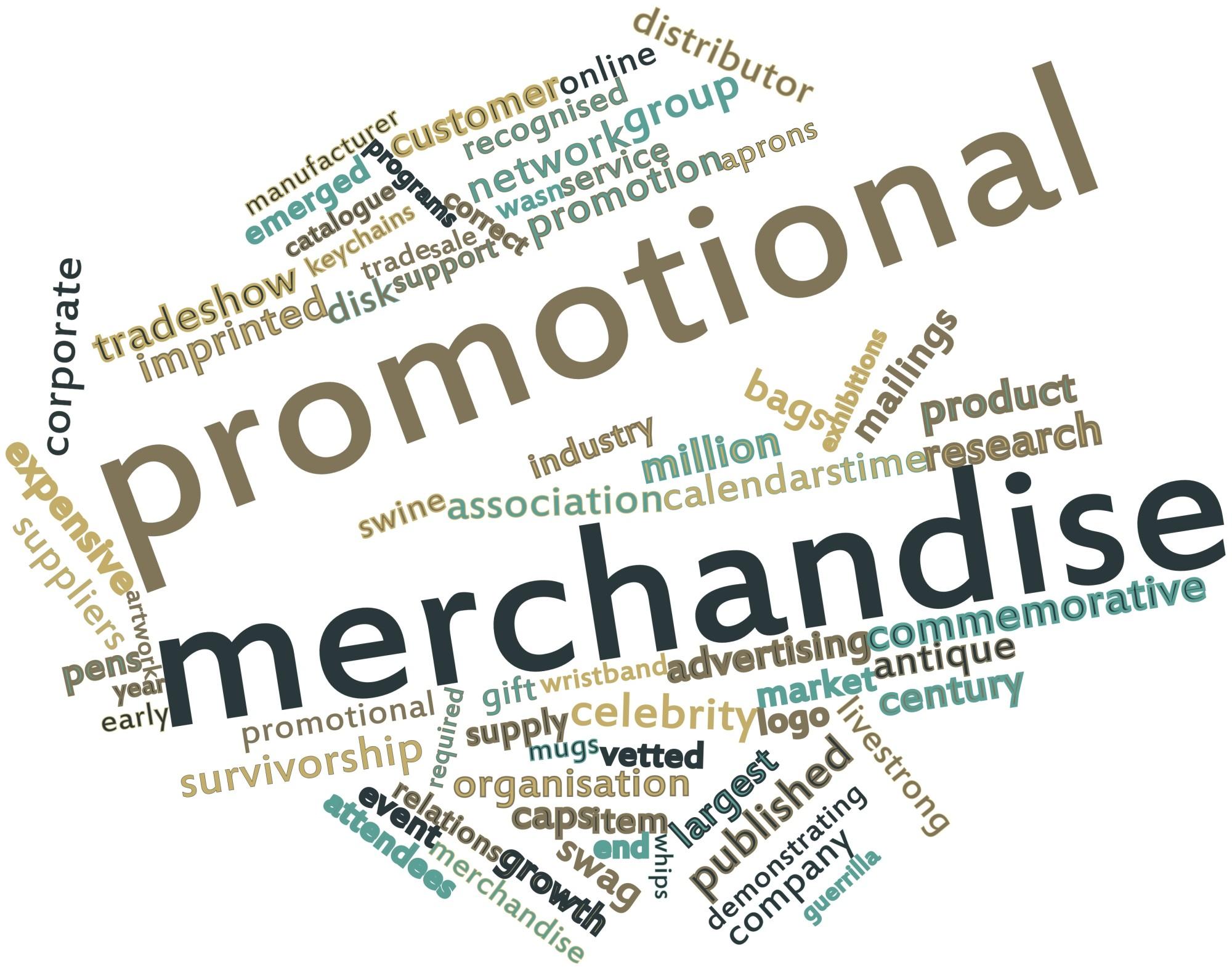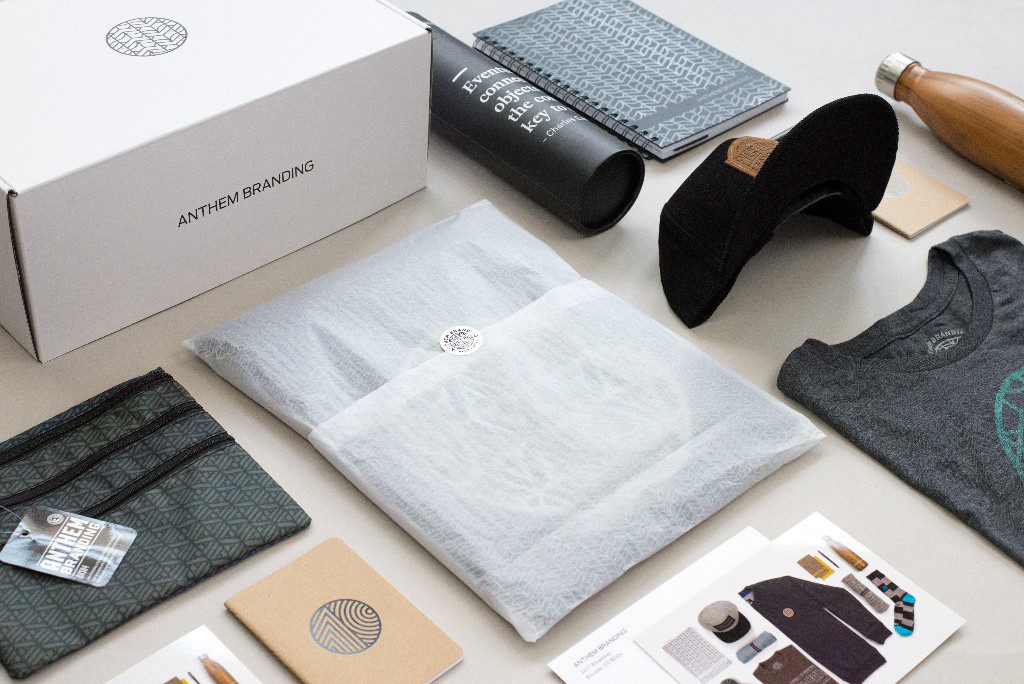 What Is Branded Merchandise?
The term branded merchandise may make you think of shirts and caps sold by football teams. While that is one example, it's far from the most common.
If you take a look at your desk, the chances are you'll find some branded advertising somewhere. It could be a pen, an eraser, or even a coffee mug. These simple items range in cost from a few cents to a few dollars, but they provide an instant connection with your brand.
That's what branded merchandise is all about. Creating an instantly recognizable brand identity. These items likely tell you very little about the company, but they reach places other forms of media can't.
How many times a day do you pick up your coffee mug? When that becomes your go-to mug, you start to mention the brand in conversation (anybody seen my <your company name> mug?). Subtly you're forming a stronger and stronger link with that brand each day.
That's why branded merchandise can offer businesses outstanding ROI.
The Benefits of Branded Merchandise
Branded merchandise can introduce new customers to your business. But it's also a great way to strengthen your bond with existing ones.
It Generates Goodwill
The internet is an interesting place. We all use it for several hours a day, but we don't trust it. If the internet offers you something for free, likely you'll smell a scam.
On the other hand, when you have a connection with your customers and hand them a free gift - some branded merchandise - it has the opposite effect. Even if they don't particularly want it for themselves - maybe they'll give it to their kids - it generates goodwill.
Goodwill Leads to Loyalty
It takes a lot of time and effort to create a new customer and the returns are lower. The core audience for your business is loyal customers. Those who come back time and time again and crucially undertake word-of-mouth marketing on your behalf.
Word-of-mouth marketing is seen by many consumers as the most trustworthy and authentic form of marketing there is. It can become the lifeblood of your business - satisfied customers recommending you to their friends and colleagues. 88% of people trust these recommendations more than traditional media.
Branded merchandise has an important role to play in generating loyalty. It's reinforcing your branding in the mind of the customer between visits. Other people observe them using branded merch and take it as a recommendation.
Bumper Stickers Could Bump Up Your Profit
Bumper stickers and decals are a great example of effective branded merchandising.
You can simply hand them out or mail them to customers. Try to make them humorous, but make sure they're in good taste.
Another way to engage your audience is to hold a competition to either design one or pick a winning design. That way you've already generated a connection with the decal before you even send it to your print shop in Austin.
Tracking your ROI can be tricky, however. One option is to ask people how they heard about your business. If they keep mentioning bumper stickers, you know you're onto a winner!
T-Shirts and Totes - Turn Customers into Walking Billboards
Getting the right design and t-shirts can be one of the most effective promotional items out there.
The advantage of t-shirts is that almost everyone wears them. This is where your logo matters. It needs to be clear enough that everyone can identify it's your brand, without being so dominant that no one wants to wear the t-shirt.
Totes are another great item for brand printing. These days, it's not unusual for people to grab a bunch of totes every time they do a grocery store run. Backpacks can also work well, especially if you're trying to reach the commuter audience.
One-off Investment, Ongoing Returns
If you choose your branded merchandise carefully, it can generate ongoing returns like few other forms of marketing can. People could be wearing branded hoodies and t-shirts for years to come.
Drinkware is another great example, as it's a daily-use item that never gets old.
Choosing the Right Products
Choosing the perfect product is both a science and an art. It will depend on your business and the audience you're trying to connect with. It will also depend on the budget you can afford to invest.
Firstly, make sure that your logo and message are super clear. You have milliseconds to make an impact with branded merchandise. Make them count.
Next, choose a product people will actually use. Then make sure that it's great quality. If something breaks the first time they use it, that won't send out the right message.
Finally, think outside the box and get creative. Look for innovative ways of engaging your customers with the merch. Competitions and giveaway promotions are great ways to raise the perceived value of the merchandise.
Choose Creation Station for Branded Merchandise
At Creation Station, we set up as a print shop in Austin back in 2010. Our goal is to deliver quality branded merchandise for your business and provide the best customer service.
We offer a huge range of branded merchandise. Whether you want to put your logo on writing instruments, apparel, or tech products, we've got you covered.
Create a custom quote request today and boost your brand awareness!
Takeaway
At Creation Station Printing, we believe in providing our clients with everything they need under one roof. This means that we offer a wide range of services and products that cater to your specific needs and requirements.
We have a team of experts who are available to help you every step of the way. So if you're looking for quality printing services that will exceed your expectations this is the place to be.
Imagine, being able to go to your print provider, get every single item you might need from one place, and know that you are going to get the best price at all times.
Now that's loyalty. 
Check out Creation Station Printing today and ask them about their custom branded storefronts. This will start the conversation that could change the way your company does print forever.
Want to Learn More?
Check out more info about how we can build you your own custom branded business storefront and let us become your in house print shop today!